I have a new toy, and I love it!  The Silhouette Portrait puts all other crafting tools to shame-  Not only is it super easy to use but the variety of projects and mediums that you can use makes it a crafters MUST have on your desk at all times item. Check out what I made on my first try with the Silhouette Portrait!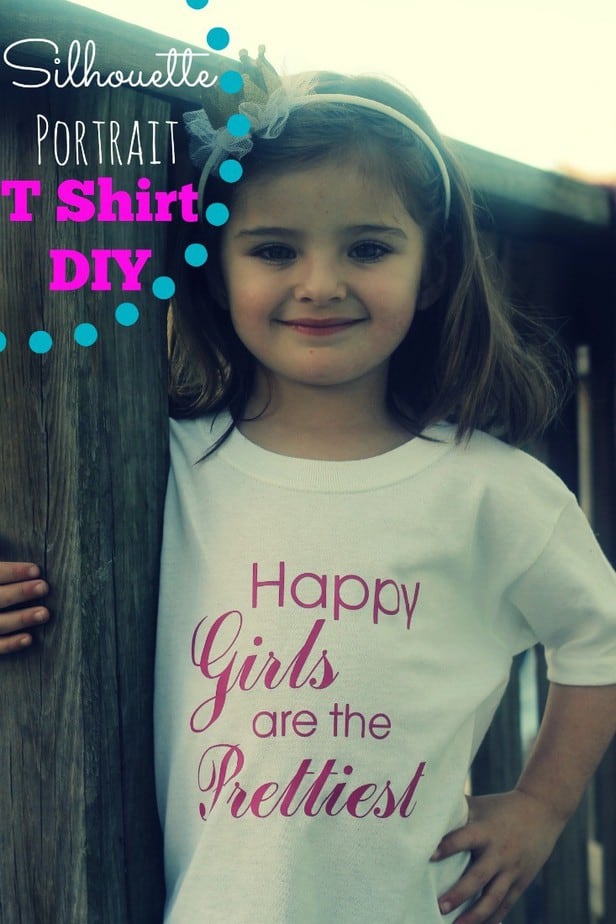 I must say honestly, at first I was intimidated when I first opened the Silhouette Studio software. There were A LOT of drop down menus, options, and various tools for the machine.  There was no way I could learn this. I decided to start with a project using one of the kits they sent me-the Heat Transfer Starter Kit, this kit came with 5 different colors of heat transfer material in various finishes, a hook tool for lifting cut vinyl, an instructional DVD, a simple booklet, and a card for 10 exclusive  heat transfer designs from the Silhouette Online Design Store.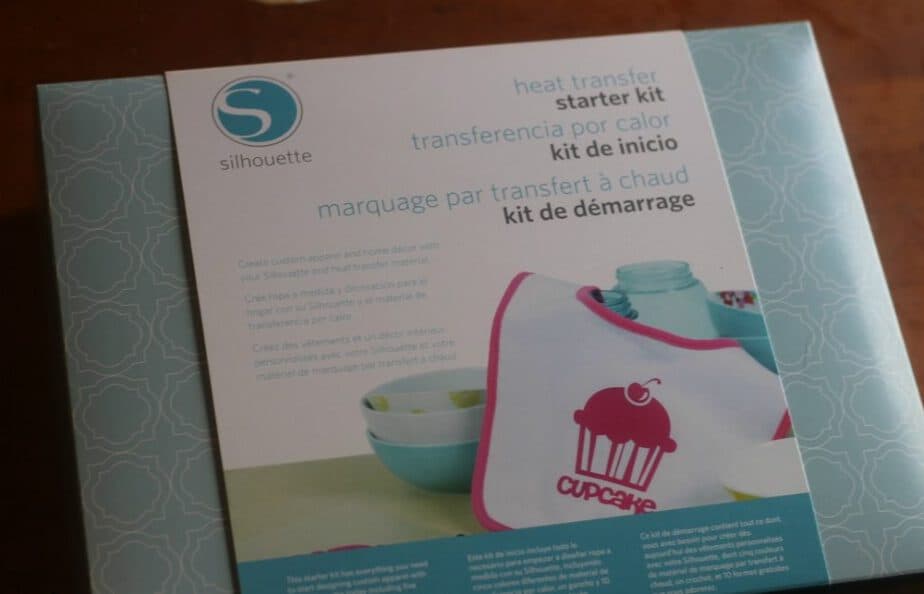 The first page in the book had simple step by step instructions for using the kit with your Silhouette.  While there are a lot of options on the software the instructions broke it down so easily that I was choosing and  downloading images from the store in less than 10 minutes after I installed the software-seriously that easy.  I opted for a simple T-Shirt since I had a couple white plain t's laying around waiting to become craft projects.  I found this cute phrase, pulled out the vinyl I wanted, and had it cut and inhered in another 20 minutes. Here is how I did it.
Choose and download your image and/or fonts from the design store.
Create your design.
Choose mirror option (the booklet will give more detailed instructions on how ) so that when you iron onto your fabric it will be the correct way.
Select type of material that you are using from the right drop down menu, it will tell you exactly which setting to put your blade on, remove blade and change number with the tool provided.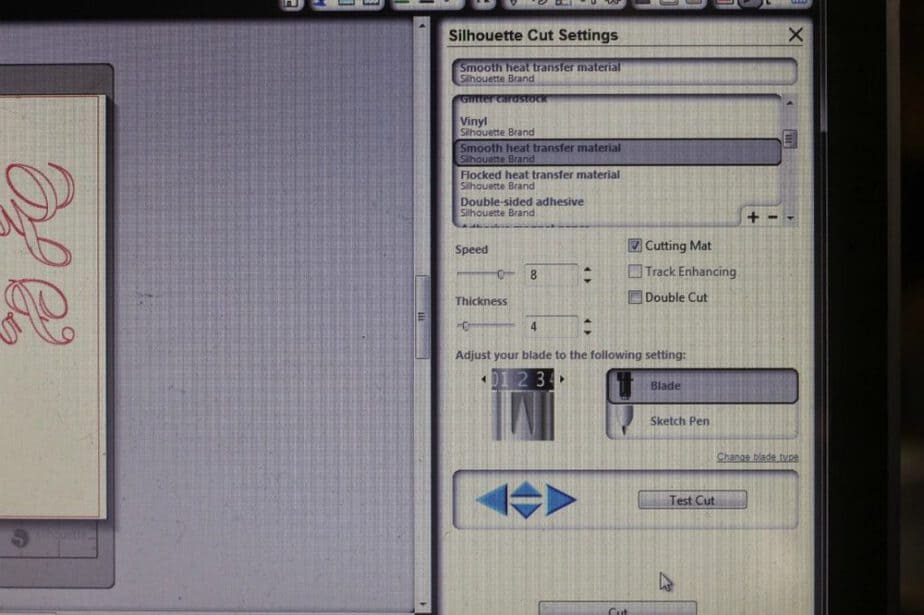 Insert heat transfer material shiny side down.
Press button to feed it into machine.
Send to Silhouette (via the top row of buttons in design studio).
The machine cuts out your design within a minute or two.
Peel off excess vinyl, leaving only the design attached to the shiny transfer paper.
Place clear backing so that the design is on your t shirt, cover with a thin cloth, and hold iron over the entire design for 45-60 seconds. Remove fabric, and backing, if letters stick to backing instead of fabric, lay it down again and repeat, be sure to press firmly.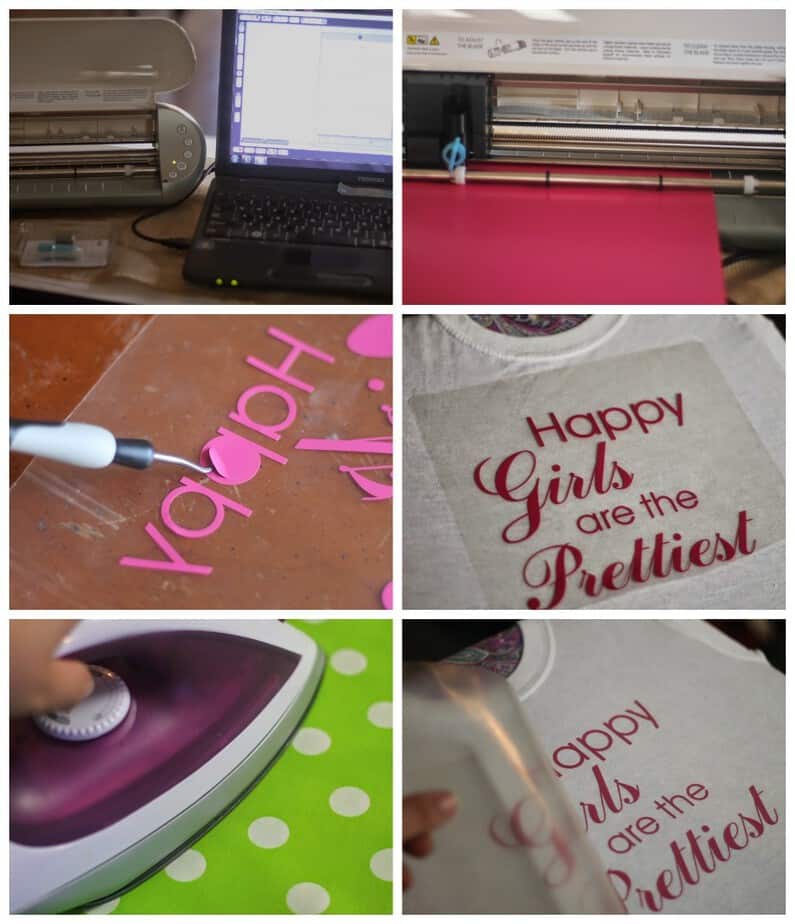 The heat transfer kit isn't only for t-shirts you can dress up plates, mirrors, pillows, candle holders etc…
This isn't all the Silhouette Portrait can do however- it cuts card stock, vinyl, fabric, transparencies, vellum, magnet paper, and more. You can also replace the blade with sketch pens and make customized stickers or other embellishments.  If you are a beginning crafter or a veteran and have been thinking about purchasing one of these machines I highly recommend the Silhouette Portrait.
Silhouette has some amazing sales going on right now !
Portrait Bundle – Portrait machine & 1 free year to Club Silhouette for $179.99
CAMEO Bundle #1 – CAMEO machine, Designer Edition software upgrade, Dust Cover, 4 Tools and $25 Download card to the Silhouette Design Store for $269.99
CAMEO Bundle #2 – CAMEO machine, Design Edition software upgrade and 1 free year to Club Silhouette for $299.99
CAMEO & Portrait Bundle (One for you, one for a friend!) – CAMEO machine, Portrait machine and 2, $25 Download cards to the Silhouette Design Store for $299.99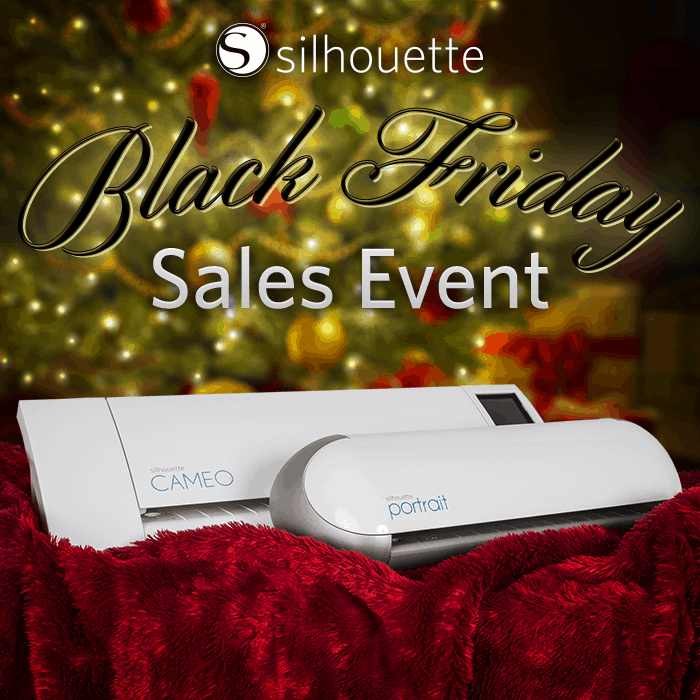 Already a Silhouette user? Use my code-  THISMAMA to receive 40% off at SilhouetteAmerica.com (*excluding machines, design downloads, download cards, subscriptions and gift cards)
PLUS Free Shipping on orders over $25 for the lower 48 states 50% off all designs at SilhouetteDesignStore.com – no code needed!
One reader will win a Silhouette Portrait!
I received the Silhouette Portrait electronic cutting tool as well as a heat transfer starter kit and double sided adhesive starter kit in exchange for my review but opinions are my own true impressions of the products.