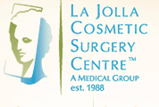 La Jolla Cosmetic Surgery Centre, located in San Diego,  offers free consultations for both surgical and non-surgical rejuvenation.  They offer a wide range of services including a special Mommy Makeover package which seems to be what is standing out most to me includes a tummy tighten (I'd need many pounds magically removed) and a breast augmentation (hey, I've nursed three kids, for longer and longer periods of time.  Gravity is not my BFF).
TRI-RETINOL COMPLEX

Previously named Retinol Complex. Same great formula, new name and beautiful bottle. 0.65% Total Retinoids

Three forms of vitamin A in a microparticle delivery system enhance skin texture through exfoliation and skin rejuvenation.

Three forms of vitamin A improves the appearance of fine lines, aging and sun-damaged skin
Enhances skin texture to renew and revitalize
Sustained release formulation delivers vitamin A slowly to minimize irritation allowing nightly use

ULTRA SHEER MOISTURIZER

This light, oil-free formula effectively hydrates skin while antioxidant vitamins C and E protect against free radical damage.

Light non-oily formulation hydrates the skin
Provides antioxidant protection
Conditions and firms the skin

La Jolla Cosmetic Surgery Centre has offered to send one of my readers a prize pack including Skin Medica's Ultra Sheer Moisturizer and Tri-Retinol Complex.
This giveaway is brought to you by our friends at La Jolla Cosmetic Surgery Centre.  Opinions are my own.