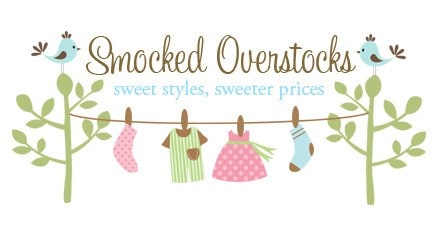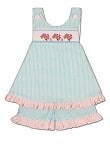 Alright folks I have a new obsession. Smocking! So sweet on a shirt or romper for girls AND boys!
I ran across this great sight for smocked items and they are having a sample sale today! Smocked Overstocks and you can find them on Facebook here.  You can also  go directly to www.smockedoverstocks.com
Hurry, items will go fast.  These are the perfect addition to your little one's spring and summer wardrobe.
FYI – to all readers.  Keep a lookout for a review and giveaway coming up on the blog very soon!!!