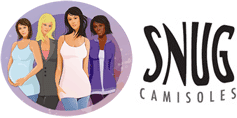 One size fits all.  Probably not.  One size fits most?  I will admit, I had my doubts.  Sure, Jessica Simpson can wear things while eleventy billion weeks pregnant that I won't fit into um, ever…but SNUG Camisoles say that they are a one size fits most product line.  So I decided to try.
Guess what?
They are actually RIGHT ON.  One size may fit Jessica Simpson pregnant or not, but it also fits me, and I'm pretty um…well, probably the size JS is when pregnant. HA.  Or more.  I'm round.  Lumpy.  Plumpy.  I can wear what teeny celebs are wearing!  Go me!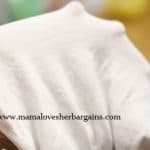 But really.  SNUG Camisole has struck gold, people.  They have created a flattering, comfortable camisole (and other style tops and bottoms) that fits just about anyone- AND it wears well- no rolling, no riding up, no more undergarments playing peekaboo when you bend down to pick up your kids' snacks strewn across the floor. These camis are made to cover with their length and cover they do.   The camis are nice looking, they wear well, and they wash well.  I think they are a MUST have in at least 5 different colors for every woman's wardrobe!   They are lightweight but not sheer.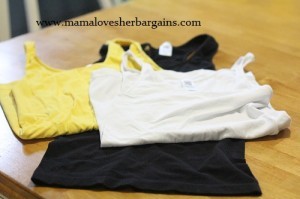 One thing I love about the SNUG line is the diversity.  Want a little more coverage for a wider bra strap? Check out the bra-friendly tank.  They have cap sleeved tees, scoop neck tees, long sleeved, short sleeved, workout tops, leggings…all purported to fit sizes 0-22.  These tops are great- they give you modesty and coverage under those tops we love but are just a bit too sheer to wear without anything underneath- they add a layer of warmth…you can wear them throughout a pregnancy even!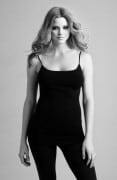 One reader will win a SNUG Camisole in their choice of color and style .  
Javascript must be enabled to enter this giveaway. Learn how to activate Javascript by
clicking here.

Loading Entry-Form

I received a sample of this product to facilitate my review.  Opinions are my own.