I love going to the theater.  I really love going to see musicals.  When the folks at The Bushnell contacted me about sharing about Spank! The Fifty Shades Parody coming back to Hartford later this week, I had to say yes.  HAD to.  My friend Ally and I have been talking about a girls' night and we've got our plans set now!  So excited.  I will say I haven't read 50 Shades (still) but I'm not worried at all.  I am so looking forward to a night with lots of laughs with one of my besties!!  This show has fantastic reviews and I can't WAIT to go have a night of laughs to see this play!!  It's time for we ladies around Hartford to have some grownup fun- who's in?
A musical, a comedy, audience interaction and more?!  What's not to be excited about?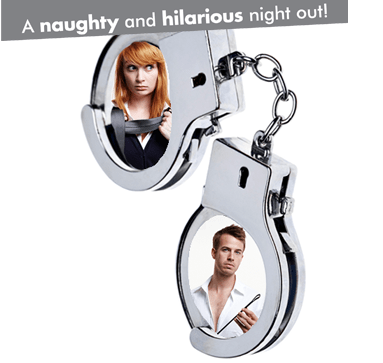 SPANK! The Fifty Shades Parody is the hilarious  musical that brings the naughty fun of the best-selling book to life and will have your inner goddess laughing out loud! This new imagining of the characters returns to The Bushnell with sharp-witted comedy, musical numbers, sexy striptease performances from the devilishly handsome leading man, plus lots of surprises! Get there early for pre-show cocktails then stay to meet the cast and pose for a photo with Mr. Dangerous himself!
Grab your girlfriends and don't miss the most exciting show of the year!
SPANK! The Fifty Shades Parody is not associated with, nor authorized by, author E.L. James or Vintage Press.
Location: Maxwell and Ruth Belding Theater


Check out the rest of the tour dates for those of you NOT near Hartford, CT.
Just a question: What do I WEAR to this show? Help a girl!!
For those of you in and around Hartford, CT, TWO readers will each win 2 tickets to see Spank! The Fifty Shades Parody at The Bushnell on either August 1, 2 or 3.  (Based on ticket availability)
To enter to win, please leave a comment and confirm that yes, you are able to physically attend a performance in Hartford, CT from August 1-3.  That's it.  Be sure the email you use in the comment form is one you check frequently!! Winners will be chosen randomly around 1pm EST on July 31, 2013. GOOD LUCK!
0