I have this thing. Maybe it's a bit of a branding addiction, but I love seeing my name on business products.  I almost cried when I got my first box of Mommy Cards, and when I got my first pack of cards for Mama Loves Her Bargains, I did cry.  That signified MY business, MY brand, MY little piece of the (cyber) world.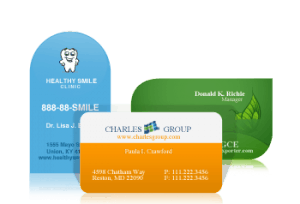 My first cards for my site came from Uprinting.  Aside from the "holy moly" feeling of having my own business card, I loved how professional the cards were, the nice, sturdy cardstock they were printed on, everything was just as I'd designed, the colors were perfect.  Top quality. Even got to have some rounded edges on my cards!  As you can see, it's a perfect match.  I've gotten so many compliments on the cards- from so many folks!  The back just has my blog background…I think next time I'll add some text!  I cannot even explain how much I loved the options for creativity- being able to use MY background and MY logo on my cards just felt like such a great way to represent me, my brand, my business.  They have seemingly endless options for their cards, and so many more products than "just" paper products- from brochures to window clings, posters and postcards, stickers, photo enlargements, photo canvas, and more.
If you have any need to get your name, brand, organization, event or logo onto some nice, quality materials, Uprinting is definitely the place to go!  They offer a really quick turnaround and I have found that my orders arrive quickly, always with great quality.  One thing that really sticks out to me is that Uprinting uses vegetable and soy-based inks for printing, as well as offering some paper options with up to 55% post-consumer recycled content? That shows a commitment to our earth and that means a lot to me.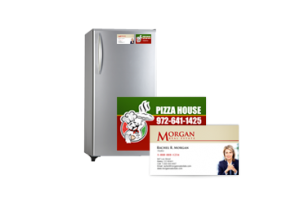 With all of the options Uprinting offers for spreading your message, you really can get your message to stand out in a crowd.  From the die cut options to custom designs, and tons of design selections in between, you're sure to find something that will "fit" with your message!
I'm actually thinking about doing some pens and some magnets next.   Pretty certain that I'll stick to fridge magnets and not a car one for now!!   If you want to be successful, you need people to know who you are, right?
Uprinting would like to help one of YOU "Spread Your Message" with a Kindle Fire!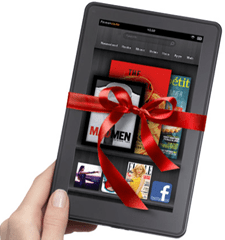 a Rafflecopter giveaway

This post is brought to you by our friends at Uprinting.  Opinions are my own.
0