We don't have an 'office' in our house. There isn't a room to BE an office.  We do have a little area in our bedroom that has a doorway, I haven't a clue what it was originally meant to be…but a few years ago, we turned it into an 'office' by adding some open shelving and a counterspace.  Of course, having some kids right when we did this meant that a lot of things were put into bins and baskets and it quickly became more a catchall than an organized, usable space.  There has been no organization since we first filled the shelves.   The past few weeks, I've spent a lot of time working on getting things sorted and organized and ready to put into  Fellowes Banker Boxes so at least the area looks more organized.  Some of the items you can see above the shelving are things of my moms I simply haven't been able to go through yet- and I'm still not ready.  So they will go into boxes now.  Pretty boxes, but boxes.  I can't believe I am sharing these pictures with you but here goes…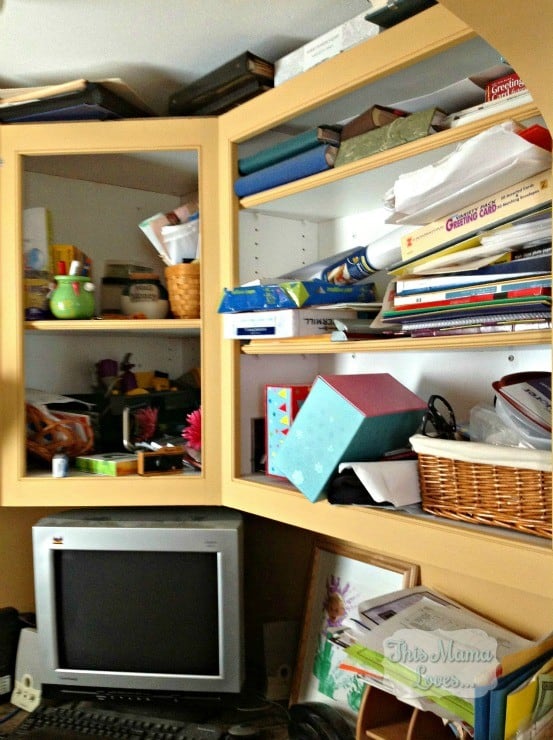 So that's a lot of the before. But there's more.  If I'm going to out myself and show you what I've ignored for years when I spring clean….why not go all out, right?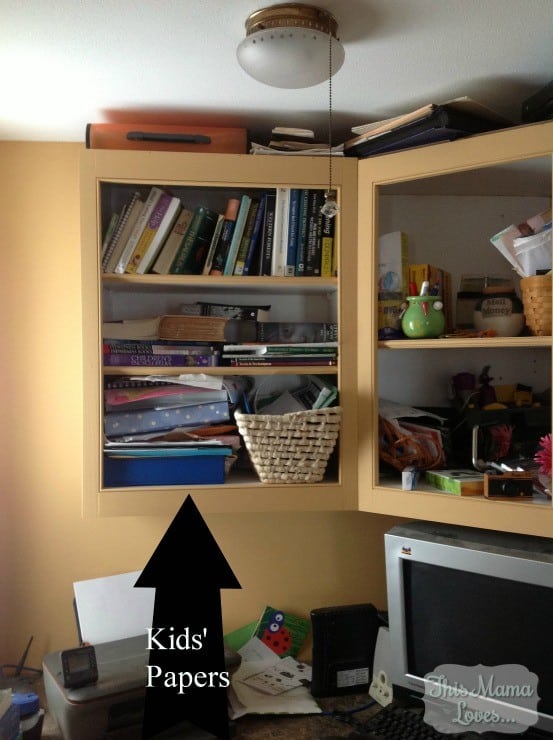 This had a lot of the kids' baby books, school papers, and assorted art projects.  I have three kids.  This had to stop.  Imagine the uproar if their stuff got mixed up later in life?  No, they needed their own spot for their things.  I needed a spot so I could preserve things.
I don't mind spring cleaning.  But spring organizing? Not a fan.  Usually because I tend to have situations like this and I can't figure out where to start.  I can't throw away the few family photos and papers I have left, so I just leave them (until now).
The STARTING of the organizing has actually been kind of fun.  Probably not in the same way for all of us…but hey, that's life.  Or at least, that's my life.  My littlest one discovered a photo book of our wedding, and my son decided to make forts.  But they had fun, we laughed a lot, and I started to get each kids' papers into their own boxes.  It felt really good getting that started, I've been thinking about it a really long time and just felt so overwhelmed I never even started.  (I'm not the only one who gets like that, right?)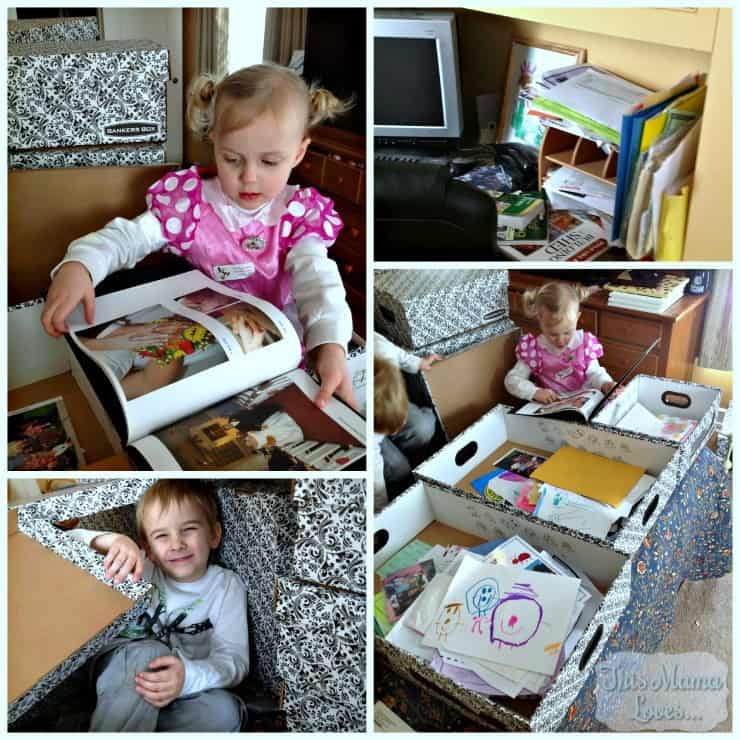 Be sure to check back in a month or so, because I'll be sharing the AFTER photos with you of the office area…and maybe more.  Fellowes sent a lot of Banker Boxes and they won't all fit into our office area so they may go to some other rooms in the house as well.
**Check out the Fellowes Bankers Box 'Messiest Closet' Contest where you can enter to win a  consultation with a professional organizer from the National Association of Professional Organizers and receive up to $500 in free Bankers Box Stackable Storage products  Five second place winners will also win $500 worth of product.**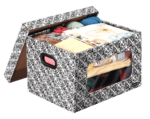 One reader will win receive his or her own set of Fellowes Bankers Box products!
I participated in a campaign on behalf of Mom Central Consulting for Fellowes Bankers Boxes. I received product samples and a promotional item as a thank you for participating.
0