This is a sponsored post written by me on behalf of Fresh Step® Litter.
Our pets are all adopted from either shelters or rescues. My husband's first cat was tossed in a dumpster, with her whole litter, as teeny tiny kittens. Tobey, Brownie Buttons, Sunshine, Rosabeth (Rosie) and Lloyd were all adopted from local shelters or rescues. We've only got Rosie and Brownie at home now, but we love them and consider them part of our family. Pets are important to us, and to my kids. We talk a lot with our kids about being responsible pet owners and getting our animals spayed or neutered. We have a neighbor who doesn't do this, and every year they have kittens that disappear one by one. It's very upsetting to the kids because they understand what's happening. They've also realized that it's those kittens, cats, puppies and dogs who end up in shelters like Rosie, Brownie, Lloyd, and Sunshine all did, in desperate need of a family to call their own. It's just sad and there is such an easy solution…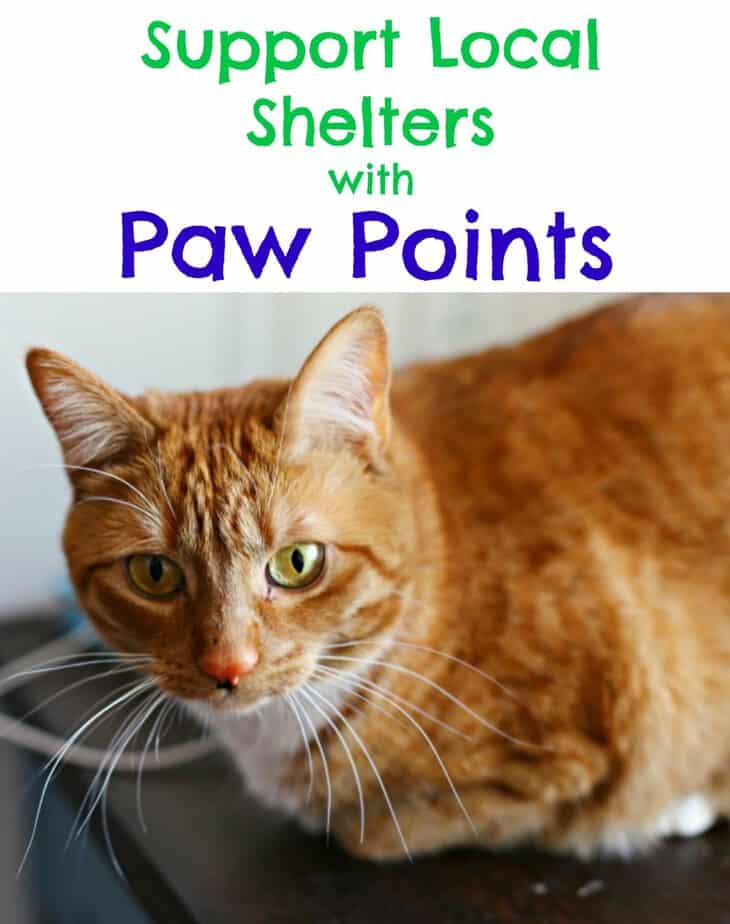 Since most of our family pets have come from shelters or rescues, we do what we can to support local organizations. My Girl Scout troop did a pet food and litter drive a few springs ago, and we've made cash donations. I share pets looking for homes with friends and family on Facebook who I know are looking to adopt. And…I look for ways that we can support local shelters and rescues in creative ways, and of course, there's an app for that. (What isn't there an app for?!)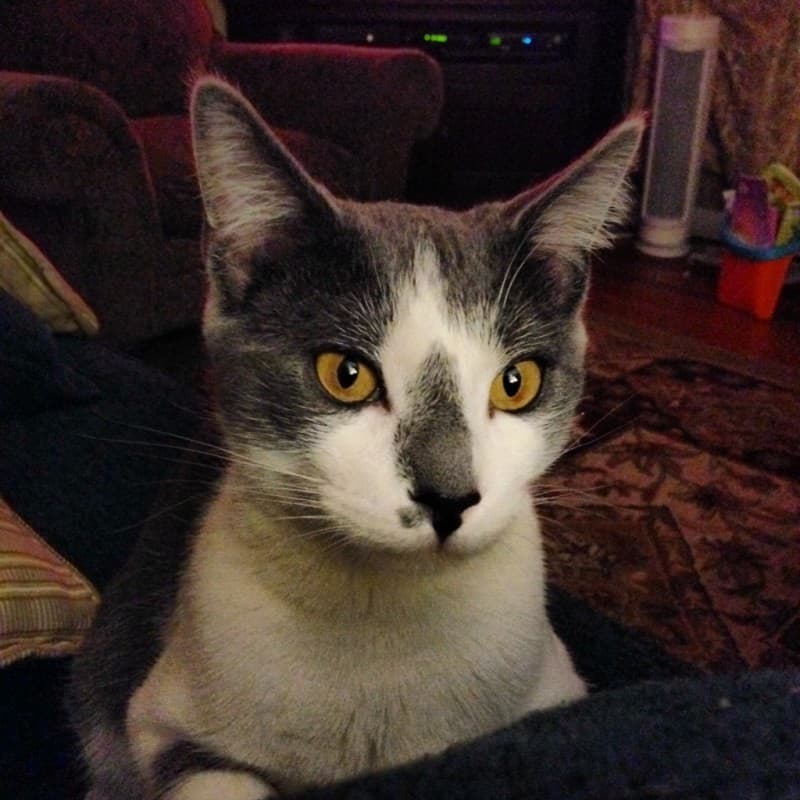 Just in time for Adopt a Shelter Cat Month (June), Fresh Step® Litter has released the Fresh Step Paw Points® Rewards app, which makes it easy to donate directly to your local animal shelter. Members can also earn points for all your Fresh Step® purchases and redeem them for litter, coupons and cat toys. The app is available at the Apple app store or Android app store– it's also free, fun and cat approved. When you download the app this month, you'll receive 50 bonus Paw Points.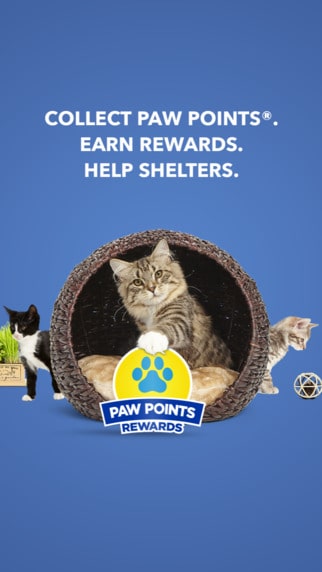 Every year, 3.4 million cats enter shelters. Only 37% are adopted, 41% are euthanized, and less than 5% of cats who come in as strays are returned to their owners (Source ASPCA).
Not only is this number way too big, but it's unnecessary. Since we cannot force owners to spay or neuter cats, there will always be a need for shelters – and those of us who love animals will want to help.  Buying things that we need, and already use, for our own pets, and being able to help other animals in the process is really something special for all of us. Even if we don't have a lot of extra money to make cash donations, we can support local shelters with programs like the Paw Points Rewards app.  It's easy to sign up for, and most importantly, easy to use.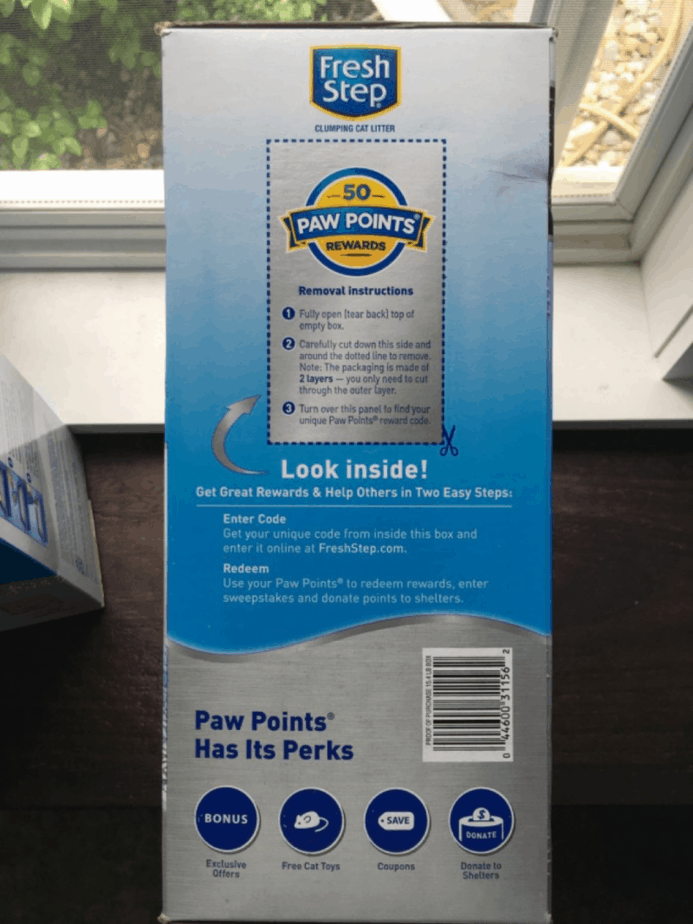 At least, it's easy to use when you remember where you put your receipts (which we got 2 boxes of Fresh Step® Litter yesterday, and I set my receipt down- no idea where it is)!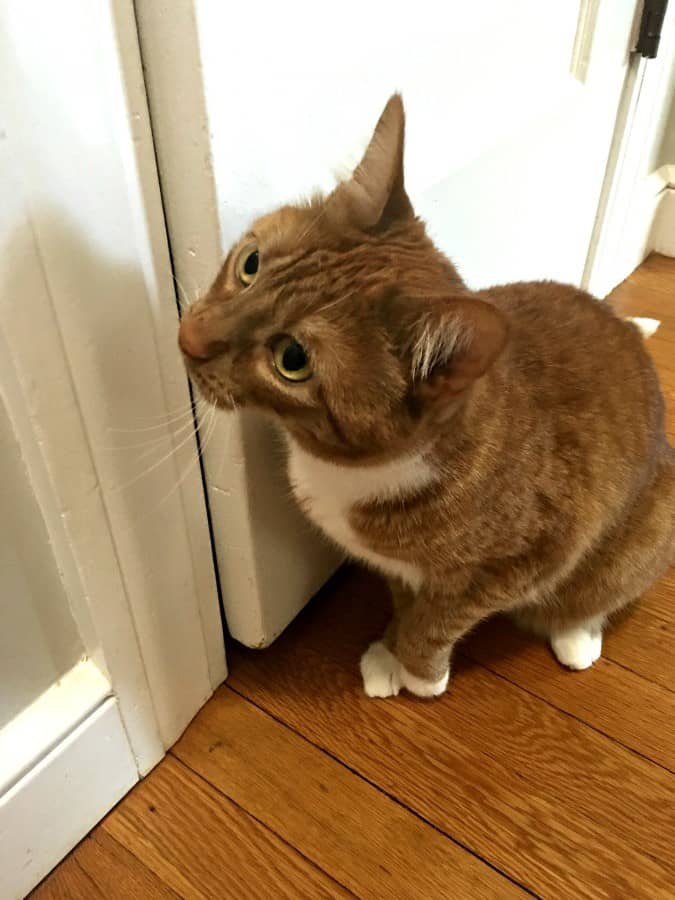 The new Fresh Step® with the power of Febreze™ formula (which is safe for kittens and cats alike) doesn't just mask odors. It attracts and traps those odors, eliminating them and leaving behind a fresh, clean scent, which ultimately makes both cats and their owners happy. There's less risk of litter box rejection with a happy cat- and one of the biggest reasons cats are returned to shelters is just that- rejection of their litter box. To learn more about Fresh Step® Litter and get helpful tips for welcoming kitty home, visit freshstep.com
This is a sponsored post written by me on behalf of Fresh Step® Litter.