This post about surviving the holidays with out of town guests is sponsored.  
Let's be honest. You love your friends and family, but cramming everyone into your house for days at a time can be stressful and add to your already lengthy holiday host to-do list! Don't have enough room at home for your out-of-town guests? Don't worry! Your guests will be sitting pretty at Hampton! The Hampton Hotels brand is an award-winning leader in the mid-priced hotel segment, meaning it won't cost an arm and a leg to make sure they receive high-quality service. With nearly 2,000 properties totaling more than 186,000 rooms in 14 countries and territories, Hampton Hotels are always easy to find!
Nervous about sending your guests to a hotel? Don't be! Hampton Inn is supported by the 100% HamptonGuarantee®, reinforcing its commitment to providing excellent service to both business and leisure travelers alike. Plus, your guests won't have to be bored or hungry – they'll have access to free wi-fi during their stay, and get a free hot breakfast each morning.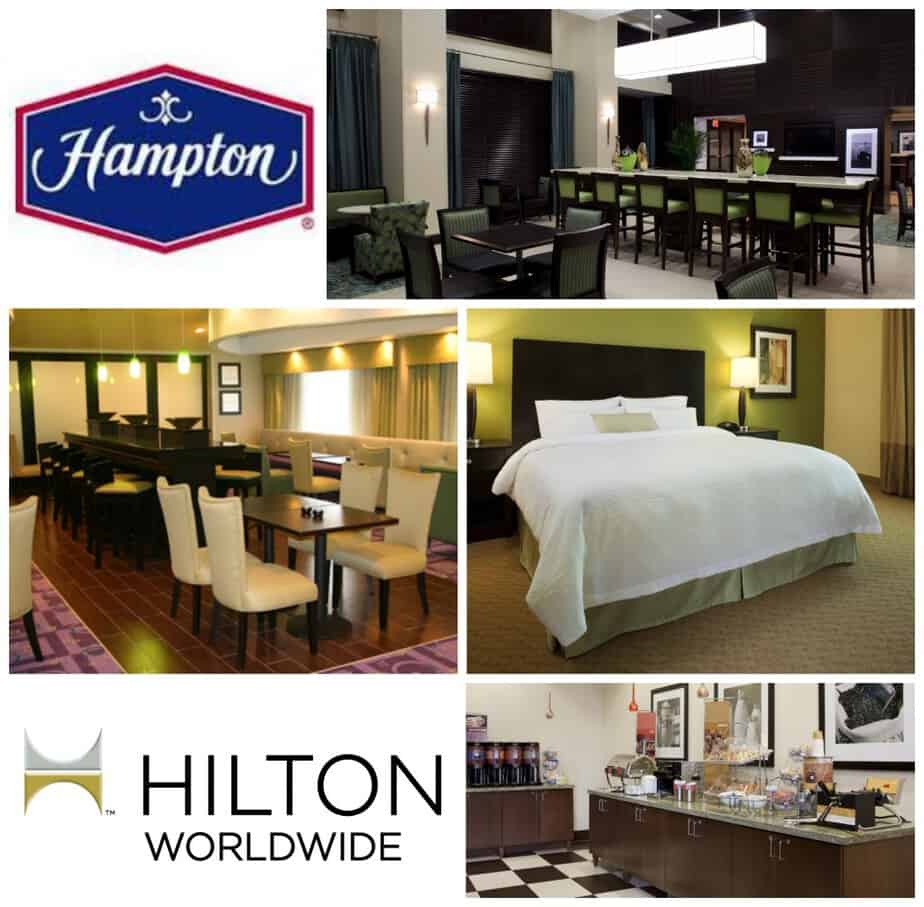 I always post a schedule for everyone to see so they'll know what to expect during their stay. Don't overbook your guests, though. It's important to schedule plenty of free time for them to do their own exploring or relaxing if they want to. Channel your local Hampton front desk concierges and be your guest's hometown concierge by providing them with a list of activities to do in the area.
We all feel better with some fresh air in our lungs. I'd be lost without my daily exercise to clear my head and invigorate my spirit. Invite your guests on a walk with hot coffee (or hot cocoa!) and everyone will feel refreshed! Suggest an evening stroll through your local neighborhood to check out the holiday decorations. Guests at Hampton can also get energized and make time for a workout as most locations have fitness centers and swimming pools.
At the end of the day, hosting out-of-town guests comes down to two things: planning and patience. Sometimes our schedules won't go as planned – and that's where patience comes in! Do as much preparation in advance as you can. Plan menus around recipes that can be made ahead of time – freezer-friendly, one-dish meals like lasagna, or a hearty-braised beef stew are great options when serving a crowd. Run a supermarket sweep a few days before for toiletries. Do your own laundry before guests arrive, so that the washer and dryer can be available for them, if necessary. The ultimate holiday hosts know that being prepared is the absolute best way to make your guests feel welcome in your home because you can actually enjoy them while they are there!
Follow Hampton on: Facebook, Twitter  and Instagram.
What do you do to prepare for out-of-town guests?
One reader will win a free night's stay at any Hampton Hotel located in the United States!