Summer is fast approaching, and that means bathing suits are in our very near future here in Connecticut.  Having lost 25 pounds and counting, my swimsuits from the past few years are obviously not going to work anymore.  Too big, I say, with a big grin on my face!!
Unfortunately for me, I'm not a person who simply LOVES to exercise.   That kind of means that while I've lost, even though I have been starting to exercise, I haven't done much in the way of toning.
This doesn't paint a pretty picture, I'm aware.  But wait.  I can paint a prettier picture. 
Thanks to Swankini Swimwear via  JustAlyse.com, I KNOW that I will feel good in my swimwear this summer, and look pretty great at the same time.  I have to tell you, I L-O-V-E these bathing suits.  Designed by a mom who really just understands that we women want to look good and be able to feel supported and quite frankly, a little bit sexy even when offered ample coverage for those of us  who are moms that don't want to be baring it all.  Sexy, modest coverage?  In the same suit? I actually got to chat on the phone with Lois, the woman who came up with the Swankini- she designed these suits for herself and her friends and the idea just took off…undoubtedly because the concept is all kinds of awesome!  Allowing women to look and feel their best in a swimsuit (and  a suit that's made here in the USA to boot!!).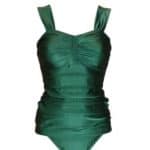 The Swankini comes in  different style tops and bottoms, easy to mix and match.  Traditional, yoga and skirted are your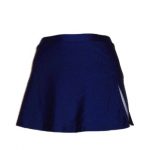 choices for the bottoms, and you can choose from Sweetheart, La Ruche, Va Voom, Twisted, Egyptian Halter or Classic for the tops.  There are 9 colors to make the decision even more fun (or difficult- I kind of want to have a few of these suits because I think the Emerald is gorgeous, but the Black is stunning…and the Atlantic Blue is just so pretty!!).  Lots of options.  Since I'm really busty, we decided I should do the Sweetheart top and the skirted bottom (I like coverage, what can I say?)
When my suit arrived, it honestly felt like a present arrived for me (hey, its mybirthday month, I'm allowed to get excited aren't I?!) because the suit itself was wrapped in a pretty gold tissue paper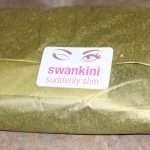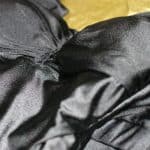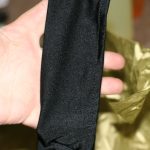 See what I mean? I LOVE the straps on this suit- still pretty, very functional, and oh, so supportive.  No worries about these slipping off my shoulders!  The tank tops are a good length – long enough that they don't roll or bunch up and bare things that maybe we don't want bared.  The fabric feels luxurious and you can tell just by look and feel that the suits are very well constructed. 
I'm very excited to have this for my big trip to Los Angeles next month, and very grateful.  If I do have the chance to dunk in the pool, I'll definitely feel a lot more confident with my Swankini on!
Yes.  I'm clearly not the only one who thinks the concept of combining shapewear into swimwear is amazing, because Swankini Swimwear is going to be in the June 2011 of  O Magazine!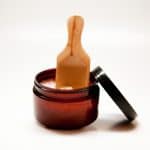 Swankini suits are exclusively available at JustAlyse.com.  JustAlyse doesn't stop with the Swankini- they also sell some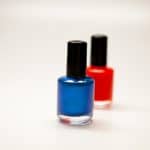 jewelry pieces, sarongs, beach totes and bath & body products. 
 JustAlyse wants to help one of my readers get their hands and toes beach-ready and are going to send one winner  a salt scrub and scented nail polish!!
Mandatory Entry: Leave a comment with your name and be sure to use a valid email in the comment form!
Extra Entries:
Like Swankini on Facebook +1 entry
Like JustAlyse on Facebook +1 entry
Tell me which scrub and polish you will choose if you win!!
Follow my blog via GFC or RSS Reader/Email Subscription +1 entry each
Share this giveaway on any social networking site: Get ready for the beach thanks to @myAlyse @mamatomjr #Swankini and #win beauty products! http://wp.me/p1qA6G-1HI (can be done up to 2x/day at least 1 hour apart per share site)
This giveaway will end on June 2, 2011 at midnight, EST.  Winner to be chosen randomly.  US only.  Winner has 48 hours to respond to initial contact or a new winner will be chosen
I received a sample of this product to facilitate my review.  Opinions expressed within are my own. [ad#glam between posts]
0