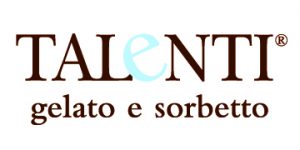 Talenti Gelato e Sorbetto is having a really fun contest to see how Talenti brings music into your life- all you have to do to enter is use Talenti containers to show off your greatest talent, and enter for a chance to win 52 free pints of Talenti Gelato!   Time to switch into creative mode, friends!!
Now, you can be serious, and you can be fun, but I know that if you've tasted the delightful, wonderfulness that is Talenti, you will want to find your muse and get the video camera rolling!  You could be the lucky winner of 52 pints of creamy, delicious Talenti Gelato e Sorbetto!
This is  a simple contest- incorporate music and Talenti containers in a video together.  If you enter, I want to SEE!!  Share your video with me, too!!  Check out the Talenti-produced video, "Talenti Gelato Makes Music" for some inspiration…
Talenti is  already accepting entries on Facebook HERE. The grand prize winner will be announced on March 19th—enter while there's still time!!

This post is brought to you by our friends at Talenti.  Opinions are my own.
0