Tea Collection makes gorgeous clothes for infants, children and women that are rich in color, made with high quality materials, and in prints and patterns that bring the great big world into your dresser drawers.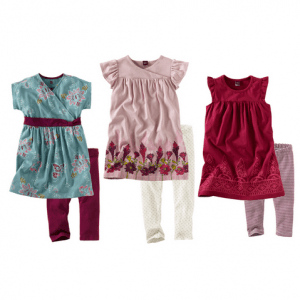 The Ginger Flower Set is the perfect example of what Tea Collection does- each line is based on the designers' travels to different areas of the world.  They immerse themselves into the culture, and come back with fresh ideas and inspiration to make clothes that fit well, don't fade, and most importantly to me, hold up to rough and tumble play.  An added bonus that speaks loudly to me is that this company has a heart.  They partner with  The Global Fund for Children, a nonprofit that supports children globally.  As a mom this touches my heart and makes me respect the Tea Collection brand even more.
The Ginger Flower Set comes with 6 pieces- 3 dresses and 3 leggings.  The colors are rich, the patterns delightful, and the cotton is soft and so comfortable for my daughter to wear.  The necklines are generous so that there isn't frustration when your little one is trying to get dressed independently.  Plus, they are just plain gorgeous.  We like to mix and match these pieces, or rather, my 2 year old likes to mix and match.  I don't mind, and she LOVES being able to pick her own outfits and dress herself!!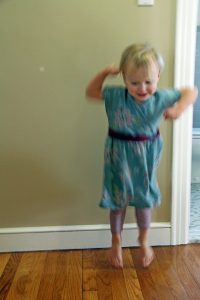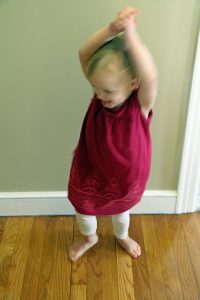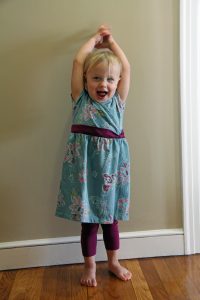 Tea Collection has offered to send one of my readers a $100 Gift Card!
To enter, simply fill out the Rafflecopter below.  Good luck!
I received a sample of this product to facilitate my review.  Opinions are my own.
0