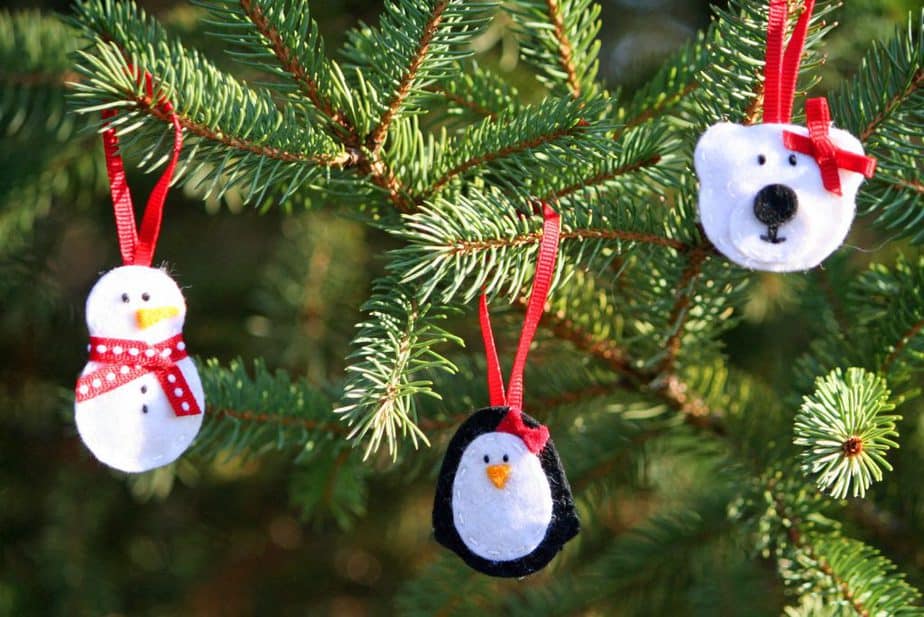 You all know how I love hair accessories for my girls, right?  Especially when they are from my dear friend Jill at The Bowtique.  Pretties for your princess, indeed.
Well, not only does Jill have some over the top cuteness in store for holiday hair, but she's also got a whole new endeavour- she's taken some of our favorite felt clippy friends and made them into Limited Edition Holiday Ornaments!!  I can't wait to get some on my tree!!  (Remember, I'm the Christmas-crazy lady.  In fact…I have 2 Christmas scents going right now in Christmas burners).  Look to the left and you can see some of the adorable ornaments!!   Made by Jill just as her hair clips are, they are cute and fun and oh so whimsical. 
I'm not sure I want to admit publicly how many hair accessories my girls have.  Trust me when I tell you that it is a lot.  Maybe more like oodles.  Never too many, of course.  Its hard to resist a cute clip, though.  (Rumor has it that The Bowtique may have some doll-sized hair clips too- so your little one's hair accessories can coordinate with her doll too!!)   I've already fallen in love with this headband, and I think I have to get it for both my girls.  How can I resist?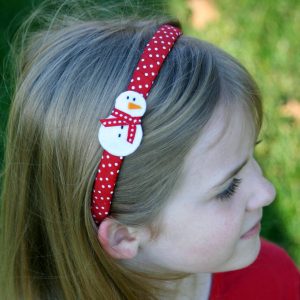 You won't go wrong with Bowtique accessories.  They last, and last, and last some more.  Clips my 6 year old wore are still going strong- I've washed them, they've been shoved in pockets, worn under bike helmets, etc. and hold up great.
If you are ready to grab some holiday hair accessories or want some for gifts, you can Save 15% at The Bowtique through 12/5 with the code HOLIDAY15!!
If you'd like to win $50 to spend at The Bowtique, Enter below!!