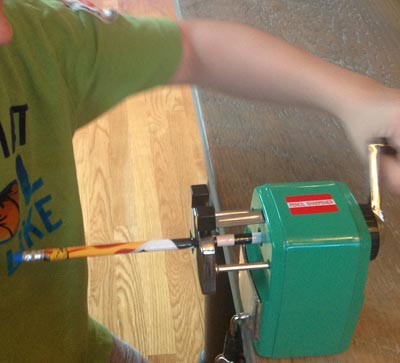 As an Elementary Special Education teacher, I am often searching the internet for great new lessons, ideas and products.  A couple of weeks ago I started seeing this really cool pencil sharpener from Classroom Friendly Supplies.  It has a fun look and every review I read was glowing.  I knew I had to have one.  My shiny new sharpener arrived a few days ago and if a teacher can fall in love with a sharpener, then this is the right one.  It is sturdy, quiet, easy to use and gives pencils a nice sharp tip every time.  After 15 years of teaching, I have experienced my fair share of manual and electric pencil sharpeners.  No sharpener I have tried sharpen like The Classroom Friendly Pencil Sharpener.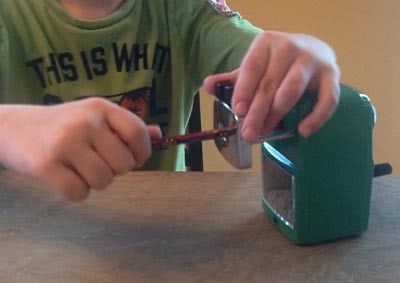 My 7 year old was the first tester.  He had a pack of new pencils that needed to be sharpened for the new school year.  Honestly, we were giddy as he started to crank the sharpener and the pencil began to be feed into the sharpener.  A few seconds later he removed a beautiful thing….a PERFECTLY sharpened pencil.  I think the tip was shimmering and we could hear angels sing.  At only $24.99 each, The Classroom Friendly Pencil Sharpener will be the best value you will ever get out of a sharpener.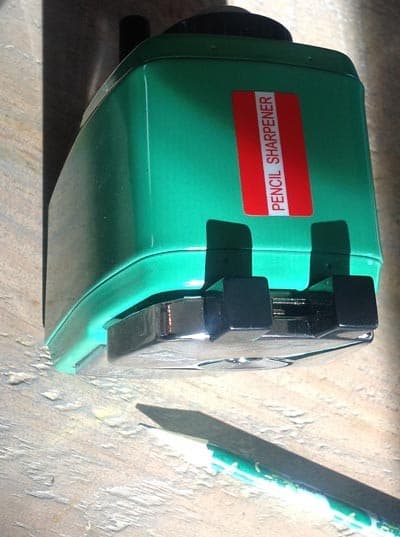 But seriously, the best way to get the perfectly sharpened pencil is to go to their site and purchase one  or enter below to win a Classroom Friendly Sharpener.
Loading Entry-Form…
…

0