Surely I am not the only person who is so used to touch screen tablets and phones that I find myself trying to touch the screen on my laptop….only to remember that oh hey! this isn't a touch screen laptop.  I mean, you expect kids to do it, but not adults, right? Sadly, I usually don't realize for a few moments and attempts to use my finger that I am on my laptop.  It's almost embarassing (but if you can't embarass yourself on the internet, where can you embarass yourself?) but also probably not that uncommon.  When E fun  asked if I'd do a review of their new APEN Touch 8 pen, I was eager to check it out and enjoy new technology but also stop embarassing myself.  Seriously. You'd think I'd remember!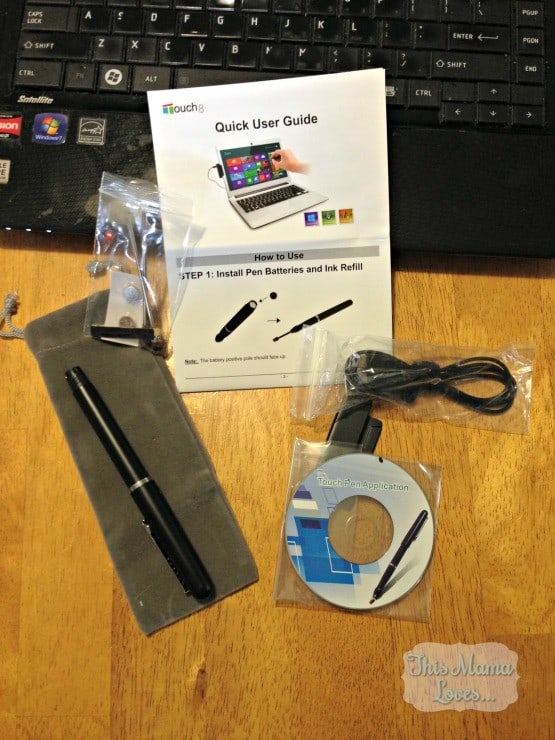 The APEN Touch 8 works with any laptop or pc that has Windows 8 installed and are less than 17 inches.  It's super, super simple to use- plug it in and play.  The instructions are really user friendly and assembling the pen (battery and ink refill) take a moment of time and you are ready to go.  I was really amazed at how quickly we had this up and running.  There's a slim magnetic strip with a sticker back that you can attach to the side of your laptop and that's where you can "store" the pen when not in use.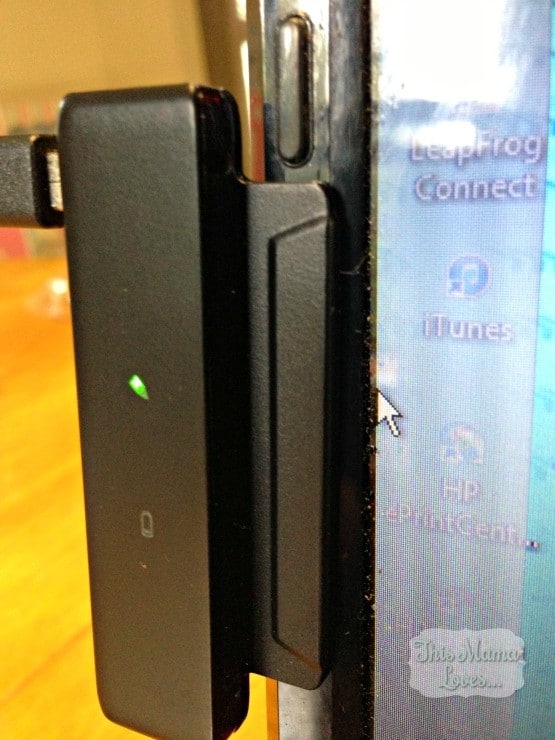 Once you are plugged in you are ready to play!  I've used this pen, the kids have, and even my husband was impressed with it.  This says a lot, because he hates touch screens- says his fingers are too big and he gets frustrated quickly.  The pen gave him kind of the best of both worlds- he can use the pen but have the freedom of a touch screen in lieu of keyboarding.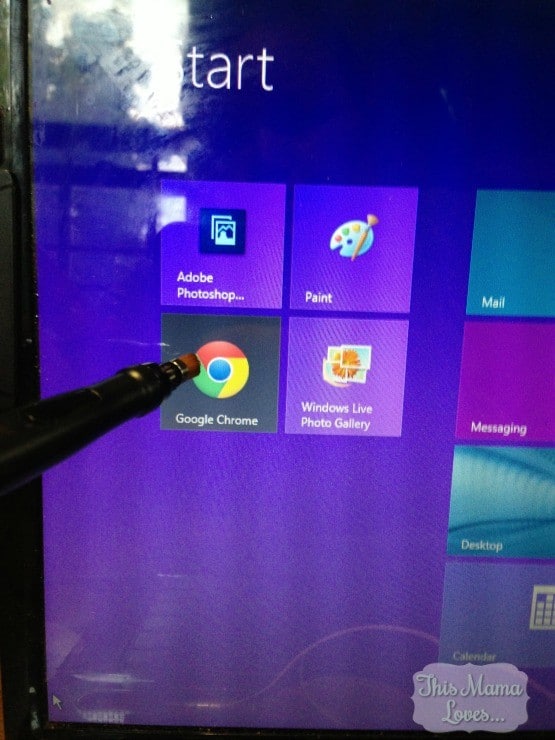 See it in progress? Pretty cool, right?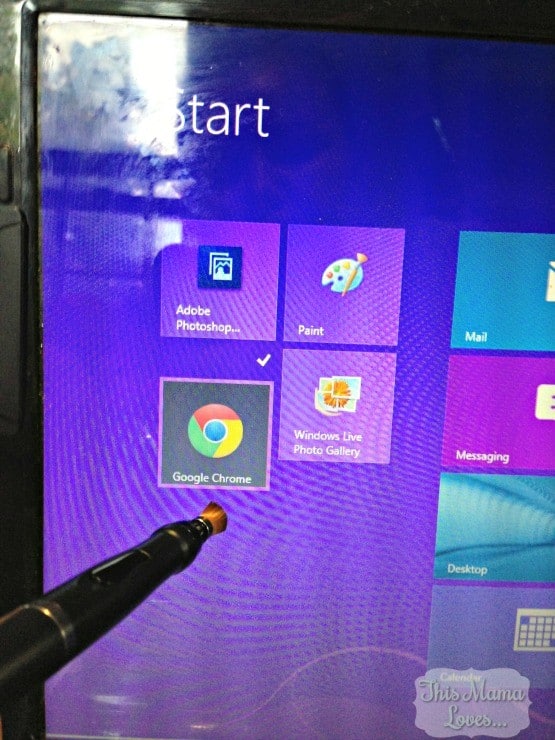 Navigating your laptop isn't all that APEN Touch 8 can help with- writing emails, signing documents (I was JUST talking with a few bloggers about how we have to do this so often with contracts and invoicing, etc!), and even draw!  It's a pretty neat little device and for all that it can do, I think it's priced really reasonably.
If you, like us, don't have the budget or desire to upgrade to a touch screen laptop or PC, then the APEN Touch 8 may very well be a great option for you to try.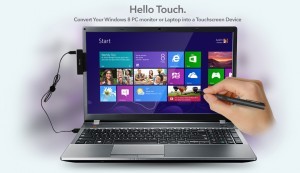 The APEN Touch 8 is available for $79.99 at NewEgg.com
One reader will win an APEN Touch 8 pen!