Twinkle Twinkle Little Rock Star just released "Lullaby Versions of The White Stripes" offering instrumental lullaby versions of 12 favorite tracks.  This is one of the 67+ instrumental compilations TTLRS has done with lullaby versions of popular music.
I'm actually not familiar with The White Stripes, but looking around on the TTLRS site, there are many, many albums I'd like to purchase- for ME!!  Sometimes I like to have relaxing music on when I'm driving, or relaxing, and my youngest can't really sleep without some kind of sounds in the background…why not have some fabulous tunes to fall asleep to instead of water sounds?  I love the variety TTLRS has- genre's include today's hot artists like Lady Gaga and Adele, Jam Bands like Dave Matthews, ABBA, Metallica– there's a huge variety and I think that while the cute bears indicate that these titles are geared for the diaper crowd, they are also easily lent to uses like yoga, massage and really any time you want to chill and relax.  It's always nice to exposue our little ones (and ourselves) to different genres of music!  Glee fans, check this out- I know a lot of my readers are Glee-ks!!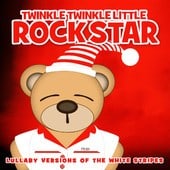 Lullaby Versions of The White Stripes
Seven Nation Army
We're Going To Be Friends
Fell in Love with a Girl
Blue Orchid
Steady As She Goes (Raconteurs)
The Hardest Button to Button
The Denial Twist
You Don't Know What Love Is (You Just Do as You're Told)
My Doorbell
Icky Thump
Hotel Yorba
Hello Operator
Link to Lullaby Versions of The White Stripes on iTunes
Jason Mraz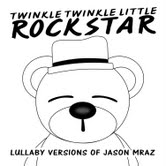 A Beautiful Mess
I'm Yours
Sleeping to Dream
Lucky
Up
1000 Things
You and I Both
Sunshine Song
Life is Wonderful
I Won't Give Up
I Melt With You (made famous by Modern English)
Details in the Fabric
The Remedy (I Won't Worry)
Michael Jackson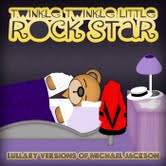 Man In The Mirror
The Way You Make Me Feel
Thriller
Don't Stop 'Til You Get Enough
Black or White
Billie Jean
P.Y.T. (Pretty Young Thing)
Beat It
I'll Be There
ABC
Say Say Say
I love having MY favorite songs to listen to- old and new, in instrumental form. Sure, they are lullabies, but they are tunes we know and love, and we've been actually making up some words to go along with the music.  
One lucky reader will win a download of "Lullaby Versions of The White Stripes" AND another digital copy of any album on the TTLRS site! 

0