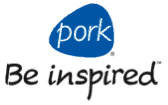 You're invited!! We are big pork fans in our house- remember the Pork Tenderloin with Lime Butter Sauce recipe I shared last fall?  Well, now I'm sharing a party that's all about PORK!  YOU are invited!!
What: I am co-hosting a Twitter party with the National Pork Board and The Motherhood!  We'll be talking about recipe ideas for pulled pork – a tasty and versatile summer staple for potlucks, picnics and group gatherings – and giving away great prizes.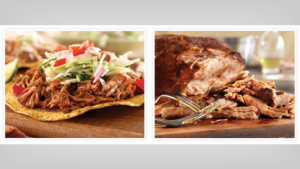 When: Thursday, July 19, 7-8 p.m. ET
Where: The party will take place on Twitter, using the #PlatesofPork hashtag.
Who: The National Pork Board (@AllAboutPork) and The Motherhood (@theMotherhood) will be hosting. You must follow both Twitter handles to be eligible to win prizes.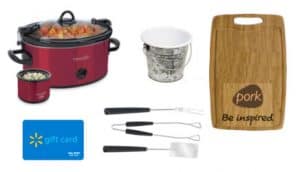 Prizes: Five prize packs will be given away throughout the hour, based on responses to trivia questions.  Each prize pack will contain a $20 Walmart gift card, slow cooker, cutting board, three-piece BBQ tool set and sauce bucket/brush.  You can see the prizes and official rules here:http://bit.ly/MnjOWv
RSVP: Let us know if you'll be there! Click this link and press the orange "count me in" button on the right-hand side –http://twtvite.com/platesofpork

RSVP:http://twtvite.com/platesofpork
Twtvite: http://twtvite.com/platesofpork

My fellow co-hosts:

Amee, Madame Deals http://www.madamedeals.com
Carmen, Mom to the Screaming Masses http://www.momtothescreamingmasses.typepad.com
Christi, Frugal Novice http://frugalnovice.com
Connie, Misc. Finds 4 U http://www.miscfinds4u.com
Diane, Suburbia Unwrapped http://www.suburbia-unwrapped.com/
Jenn, Sweet T Makes Three http://www.sweettmakesthree.com
Jennifer, Double Duty Mommy http://www.doubledutymommy.com
Karen, 3 Garnets and 2 Sapphires http://www.3garnets2sapphires.com
Meagan, Sunshine and Sippy Cups http://sunshineandsippycups.com
Roxanne, Children Teaching Mama http://www.childrenteachingmama.com
Sarah, Sarah's Cucina Bella http://www.sarahscucinabella.com
Shannon, The Mommy-Files http://www.themommy-files.com
Tésa, 2 Wired 2 Tired http://www.2wired2tired.com
Tiffany, Stuff Parents Need http://stuffparentsneed.com
I will be compensated for helping to cohost this twitter party as part of a campaign with The Motherhood.  Opinions are my own.