Generation Know is the first generation of girls coming together to get the facts about their bodies and sharing that knowledge to empower others. Kotex's Generation Know campaign seeks to motivate girls to take the pledge to "get in the know" with U by Kotex products, activating the pledge by passing along her awareness and knowledge to her friends. Kotex wants to empower girls to "get in the know" about their bodies and to inspire themselves and their friends. That's why when I was asked to share this important campaign with you about getting girls "in the know" I had to say yes.  You may remember I've been a Kotex Mom and feel that girls need to be armed with knowledge about their bodies.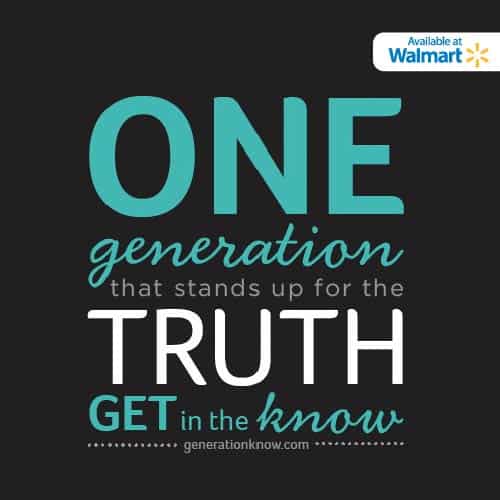 U by Kotex National Sweepstakes
To motivate girls to join Generation Know, Kotex is running a national sweepstakes where girls can win up to $5000 towards an education. To enter to win, pick up a pack of U by Kotex feminine care products or go to generationknow.com to submit an entry. Twelve grand prize winners (10 US, 2 CN residents) will receive $5,000 to put towards an education. Two hundred runners up will receive a $100 AMEX gift card (180 US, 20 CN residents). For more details, check out generationknow.com.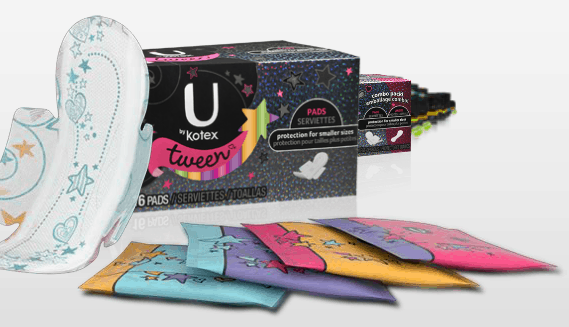 U by Kotex Bonus Pack
Get in the Know with Walmart! Get your exclusive U by Kotex Bonus Pack, exclusively at Walmart, and be a part of Generation Know! Exclusively at Walmart, get your feminine care products from the straight-talking brand that really gets what you need, now even better with a free sample! The U by Kotex Bonus Pack features the feminine care products you can depend on from the Kotex brand, as well as the added bonus of a sample of feminine care wipes. Get a coupon for $2 off to get even more of a bonus!
#GenerationKnowWalmart Instagram Contest
Show the world what inspires you, whether it be sunsets, music, or quotes. Girls who want to "get in the know" can express themselves using Instagram to become the voice of Generation Know where they can get the facts. Girls should post pictures to Instagram of what inspires and empowers them to show their peers that they are apart of Generation Know, using the hashtag #GenerationKnowWalmart, and they'll entered to win a U by Kotex Inspiration Prize Pack from Walmart. The U by Kotex Inspiration Prize Pack from Walmart includes products to share with friends like 3 Apple iTunes gift cards, picture frames, nail polish and much more. Please no self-portraits as Instagram contest posts. Any self-portraits will not be judged and will not be eligible to win the U by Kotex Inspiration Prize Pack from Walmart.
This post was sponsored by Lunchbox. All opinions are my own.
0