*Grab your tissues*  This past weekend, U.S. Soccer gave the U.S. Women's National Team a huge surprise. HUGE.  The team was having a pregame dinner and were told they had special guest speakers to 'mix things up' a bit. Turns out, the guest speaker?  Their moms.  I totally would recommend putting this video into full screen so you can enjoy. I love watching it, I think I've watched it ten times already.  I think this hits really close to home for me because my mom's not here with us anymore, but also, it's just nice to see sheer surprise and joy in others' faces.  The reactions of the players just makes you feel so happy for them!!  Such a cool thing for US Soccer to do!  Thank you to FOX Soccer and Mom it Forward for inviting me to be part of this sponsored campaign.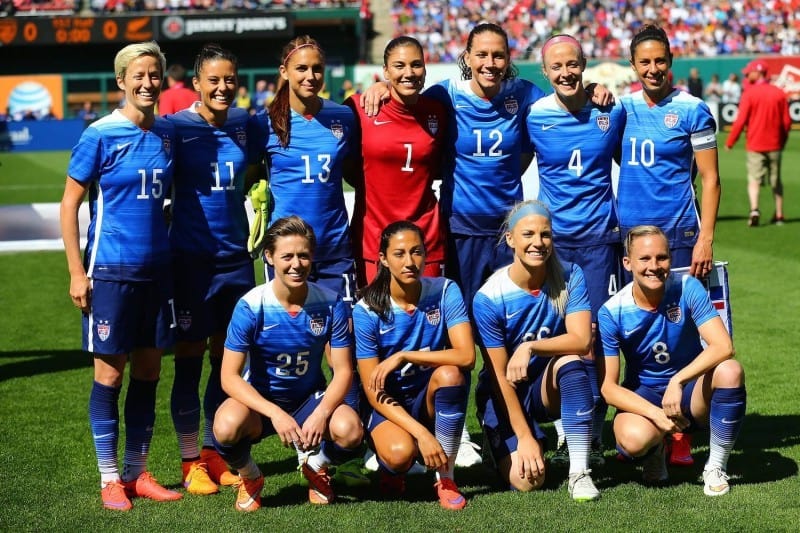 It was the ultimate Mother's Day surprise as U.S. Soccer reunited the U.S. Women's National Team members with their moms over Mother's Day Weekend.

On Saturday night, as the team prepared for a send-off game vs. Ireland (in San Jose, CA) in advance of the 2015 FIFA Women's World Cup, an ordinary team meeting and dinner took a dramatic turn as the featured guests were revealed to be non-other than the players' moms.  
Some of these moms said they haven't seen their daughters on Mother's Day in 14 years- they've been on the team that long and playing on the holiday.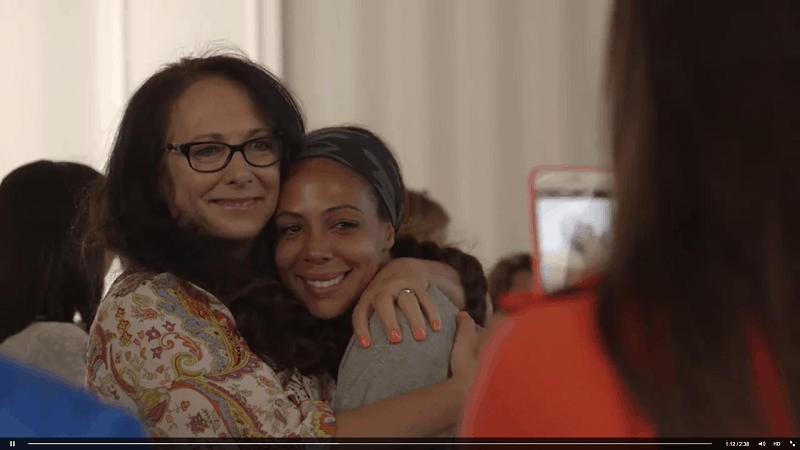 Then, on Sunday during the U.S.A. vs. Ireland game (at Avaya Stadium in San Jose, Ca) a unique breaking of tradition took place. Rather than taking the field with youth soccer members to enter the stadium, the players walked out with their moms in a heartwarming tribute to Mother's Day and moms across America. I'm pretty sure I spotted a grandma or two in there as well.

HUGE thanks to @FOXSports which flew in the #USWNT moms for Mother's Day game. BIG surprise when the moms walked in! pic.twitter.com/JdOlOZPLbw

— U.S. Soccer WNT (@ussoccer_wnt) May 10, 2015

  Watch the video- again, grab your tissues!  

U.S. Soccer's women's national team received the ultimate Mother's Day surprise this weekend.Enjoy the video and don't miss the FIFA Women's World Cup this June on FOX Sports!

Posted by FOX Soccer on Monday, 11 May 2015

Follow Fox Soccer on Facebook