This post about Vita Coco Kids Drinks is brought to you through my partnership with the One2One Network.  Opinions are my own.  We've had a really, really hot and humid summer this year up in Connecticut.  It's made for countless conversations that go something like:
Mom: Please drink some water.

Kid: I already did.

Mom: Please drink some more water.

Kid: But I'm tired of water! You make me drink it all day!
I'm not one to buy juice boxes all of the time.  I buy nice water bottles so we can both save money and have less packaging to get rid of.  But when it's been so so so hot like this, I don't mind having some things on hand that will keep my kids hydrated- and when I pulled out the Vita Coco Kids to give them for the first time, they were both intrigued by the shape and surprised I got juice boxes for them to enjoy during their tennis lessons!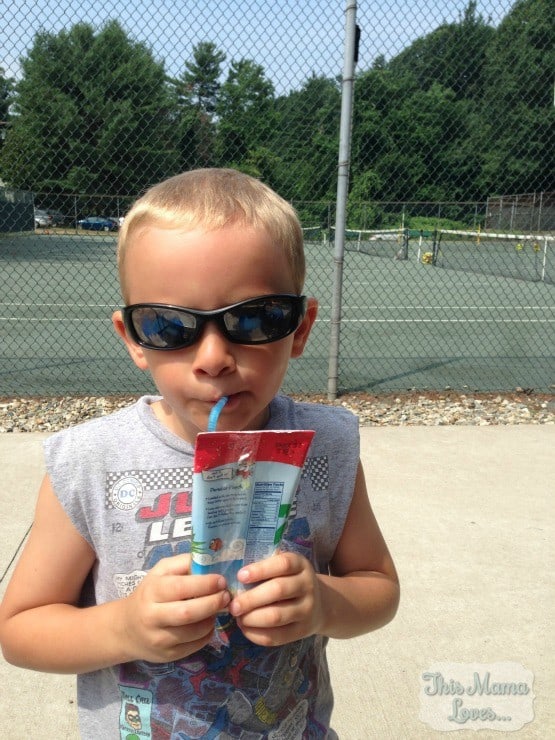 Why do the kids like Vita Coco Kids?  They love the packaging- the triangular shape is definitely not one they have seen before.  They also like the 3 flavor varieties- well, they LOVE Paradise Punch, they like Very Cherry Beach and the Apple Island wasn't their favorite.  (They still drank it, but all three commented that they wanted the Paradise Punch again).  I like it because I know I'm not loading the kids up with sugar and the beverages are full of potassium, vitamin c and electrolytes, something lost rapidly with exercise.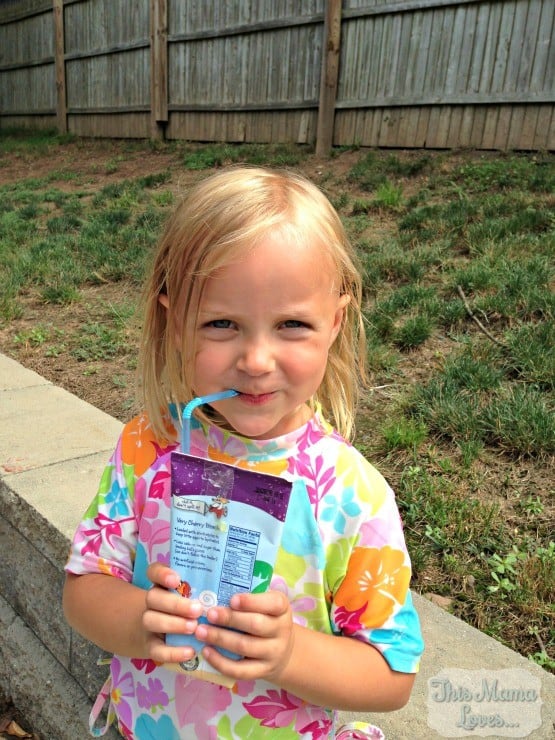 Vita Coco Kids  are now available at major retailers nationwide  including Target and online at Amazon, for a suggested retail price of $4.99. Each Vita Coco Kids pack includes six, 6 fl. oz. drinks.
With only 35 calories and 8 grams of sugar per 6 fl. oz. unit, Vita Coco Kids has fewer calories and approximately half the sugar of most other children's beverages, and no artificial sweeteners.
Vita Coco Kids is packaged in Tetra Pak, an eco- and socially-responsible form of packaging based on the use of wood fiber, a sustainable source.
Have you or your children tried the Vita Coco Kids? What did you think? 
One reader will win a sampler set of Vita Coco Kids!
I participated in this sponsored campaign for One2One Network. I received monetary compensation and product to facilitate my post, but all opinions stated are my own.
0