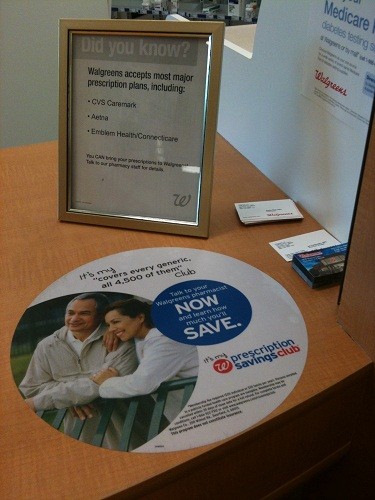 Today we went to a local Walgreens to sign up for their Prescription Savings Club.  We do have health insurance which we get through my husband's place of employment, but with the current state of the economy, this isn't always enough nor does it always give us benefits when we need them.  The Prescription Savings Club offers the masses a way to save money and an affordable way to try to help keep healthcare costs down.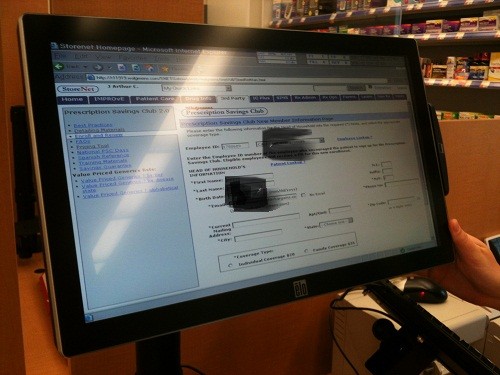 The Prescription Savings Club  has both individual ($20/year) and family ($35/year) membership rates.  I intended to sign my whole family up but there was a glitch and I was limited on time- but I'm not worried because I know from my very friendly, very helpful Walgreens employee,  Caley, that I can add my son onto the membership at any time with no additional cost to me.  I will just add him on next time I go, but I was needing to be across town and picking him up at preschool and didn't have time to do it then.  (I was kind of glad, afterwards- I might not have known that adding a family member was easy and free).
Signing up for the club was easy.  We found our way to the pharmacy, with only a few stops on the way (I did have a 2 year old with me) and immediately found some signage to direct us where to go. I was expecting brochures and a sheet to sign up- after a brief delay taking my little one to the bathroom we headed to the counter, spent literally about 5 minutes giving our information, paid for all of our purchases, and were on our way.  Easy, peasy.  Now we'll be able to save on prescription medications, and get 10% off on all Walgreens brand products- of which there are many to choose from…even photo prints! One thing I was really excited to hear is that if you do NOT get back what you paid for the membership at the end of the year, you get the difference BACK!  Risk free is my cup of tea.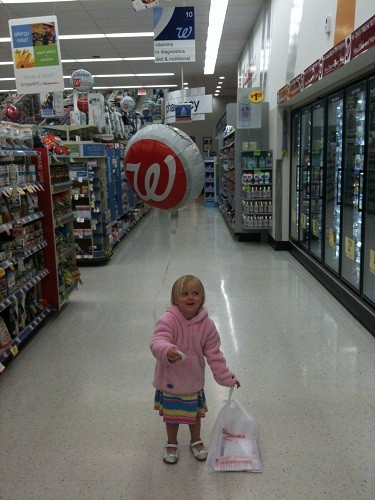 I'm fairly certain we'll take full advantage of the savings offered to us by this membership.  My friend Jenni, who also writes on this site, has had a membership for a few months now and she's been very happy with the benefits. Her family is able to save $20-$30 a month on a prescription that isn't covered by insurance, and that has added up very quickly to be a large savings for them.  It basically comes out to 1-2 free months of the prescription per year for them.
Save Money with the
Prescriptions Savings Club

If you don't have insurance or your insurance doesn't adequately cover your medication, then the Walgreens Prescription Savings Club is for you. Members get special discounts off the cash price of thousands of brand-name and generic medications as well as numerous other benefits when they use their card throughout the store.

Savings Guaranteed

If you don't save at least the cost of your prescription card membership fee in one year, we'll give you the difference.2

Enjoy these club benefits and more:

Valuable discounts on thousands of brand-name and all generic medications
Between 5 percent and 20 percent discounts on most immunizations
10 percent bonus on purchases of Walgreens Brand, W Brand, Nice! products and in-store photofinishing services
10 percent savings on services from Take Care ClinicsSM at select Walgreens
Savings on preventive and lifestyle medications your insurance may not cover
Additional discounts on pet medications with a human equivalent, all compounded medications, nebulizers and diabetic supplies
After signing up, we walked around the store a bit so I could show you some of the items you'll be able to save 10% on with the Prescription Savings Club membership.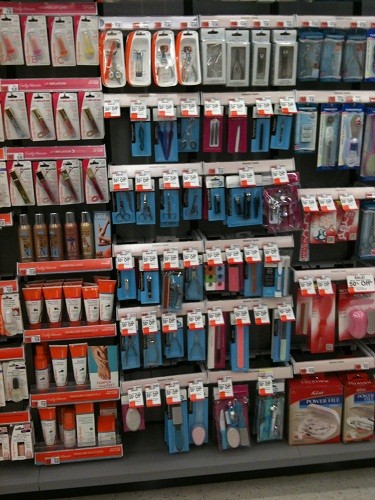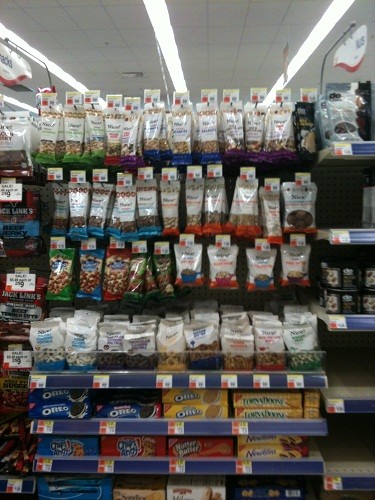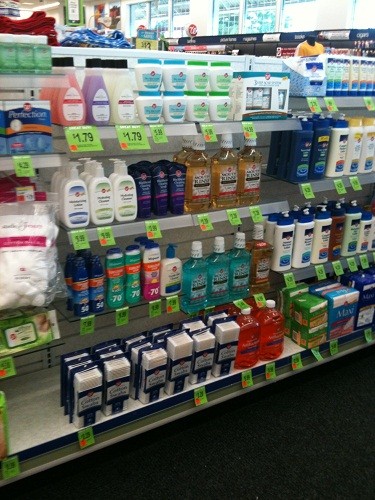 You can see my entire shopping experience right here in my Google Plus album.
Follow Walgreens on Twitter
Follow Walgreens on Facebook
Mark your calendars for the #rxsavingsclub Twitter party  July 18, 1-2 PM CST!
I am a member of the Collective Bias™ Social Fabric® Community.  This shop has been compensated as part of a social shopper insights study for Collective Bias™ and Walgreens. #CBias #SocialFabric
0