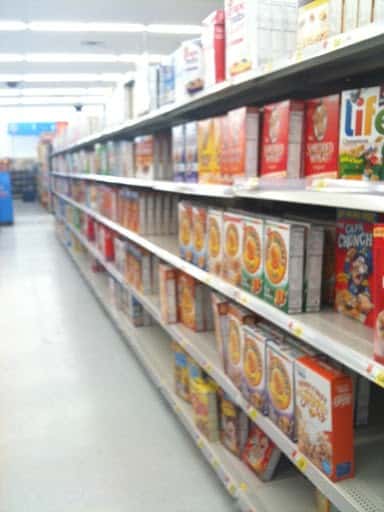 We got to participate in the  Post Bowls of Hope SIMPLE Service Project recently.  I love finding ways that I can give back to my community, especially simple ones- and if there's a way to get my kids involved, that makes me very happy. I feel that its so important to teach our children from a very young age about giving back, and sharing what we do have, because someone else always has less.  We don't have tons of extra money to do large cash donations with, so when I'm able to find inexpensive ways to give back, that's just a big bonus.


There are children hungry every single minute of every single day.  This breaks my heart.  I'm going to step on my soapbox for a moment and say that if ALL of the collective energies and resources that people put into trying to rally folks AGAINST something were pooled and used to help those who cannot help themselves- innocent children who are going hungry- we probably wouldn't have many children going without food in this country.  Instead of multi-billion dollar campaigns voicing outrage about who is allowed to marry who, and which groups should be excluded or included for these rights, why not focus on the things that truly matter- the health and well being of the future!?  This is something I feel quite strongly about.  We are so accustomed in this country to point out and speak up against anything or anyone different from the mainstream- but when did that become more important than making sure that the little ones who aren't able to even vote, have 3 full (healthy) meals each day!?  There are children hungry every single minute of every single day.  What we WE going to do to stop this?  Let's focus on working together to solve problems, not spend money to create dissention.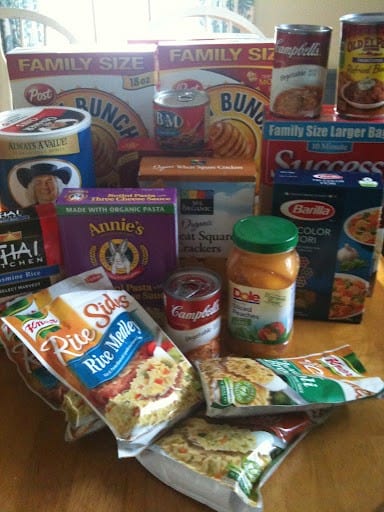 We were able to collect several items for donate to the MACC Food Bank- the food bank that our church regularly collects items for.  I am actually going to further this and make a request at church next Sunday to have another collection in honor f the Bowls of Hope project.  They call these projects SIMPLE because they truly are.  We all have a few extra pennies to share with someone who hasn't got any pennies, right?  Especially with coupons (you can easily click the one below!) you can save big and make a difference.  My collection day was small and I got many items to share- just think what a difference we could make if we ALL had a collection to help others.  I found cereals for $2.82 and that was the price BEFORE a coupon…that's a healthy breakfast for a child for a week, for next to nothing from our own pockets.
Some of the foods collected were oatmeal canisters, rice, macaroni and cheese, baked beans, refried beans, soups, crackers, peaches, and, of course, Post cereal! We do not donate weekly, but we do donate frequently.  Whenever I find great deals especially on canned goods and/or non perishable foods, I stock up, and bring them in for donation.  The kids help me to clip coupons- sometimes, we're able to get several items for FREE and donate more.  The kids can see how easy it is to help others, and learn that it's important.  It's a win win situation.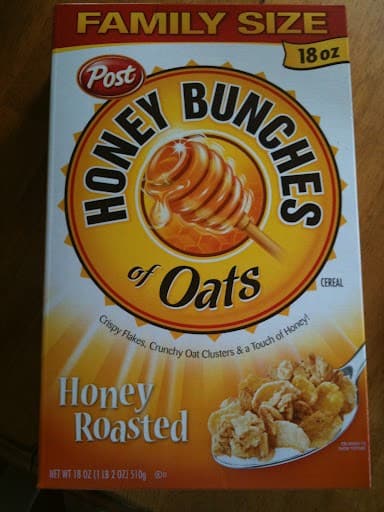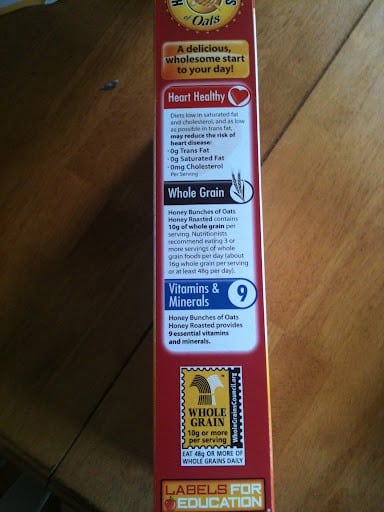 I do find great pricing on items at Walmart, especially with coupons.  The Walmart near us unfortunately just doesn't ever seem to have good stock of products I am searching for, but I will keep hoping to find what I want when I'm there.  I also have had some great success in local grocery stores, because here in CT, stores automatically double coupons up to .99 cents value and that means many items are free or just pennies. With a $1.00 off coupon on the Post, I was able to bring 3 coupons with me (and forgot to photograph them) and pay just $2.19 per box for the cereal…which is going to feed some kids for many days.  We were supposed to keep 2 boxes for our family and donate one for this project, but the kids and I decided that we will be donating 2 and keeping one, because we don't have a NEED for cereal this week- and others do.  I'm so proud of my kids for grasping these ideas.  It makes my heart feel warm and fuzzy!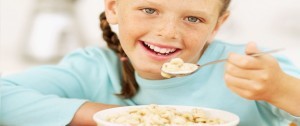 You can see my whole shopping experience in my Google Plus album- let me know what you think!
I'm happy to note that Post isn't using HCFS (high fructose corn syrup) in cereals. I hope soon that all cereal companies follow suit.  I love that Post doesn't use high fructose corn syrup in their cereals- that's very important to me!
Perhaps we can all commit to doing just one thing to help be a Champion for Kids this summer. What will YOU do?
○ Post's Facebook
○ Post's Twitter Handle
○ Champions For Kids's Twitter Handle:
○ Champions For Kids's Facebook:
I am a member of the Collective Bias™ Social Fabric® Community. This shop has been compensated as part of a social shopper insights study for Collective Bias™. #CBias #SocialFabric #PostCFK