Thanks to a gift card that Gymboree sent us to check out some of their spring line, my kids are going to by styling this Easter and through the spring.  My girls will match in adorable Growing Flowers yellow shirts with applique flowers on them, paired with a Flower Skirt.  The colors are bright, the patterns darling, and you can mix and match to your heart's content.  This is a pull-on skirt, so she'll want some shorts underneath if she's bare legged.
The skirt and top are both from the Showers with Flowers line- I could have chosen the whole line, to be perfectly honest. I love it all! The cotton is so soft, and looks great dressed up with tights and party shoes or dressed down a bit, too.  I would only love these adorable skirts more if they had bloomers or built in shorts. My girls are climbers, hang upside down, and do cartwheels. They need bloomers or built in shorts in skirts!  I love that my girls like to match (at least sometimes).  With outfits like this, though, how could they say no?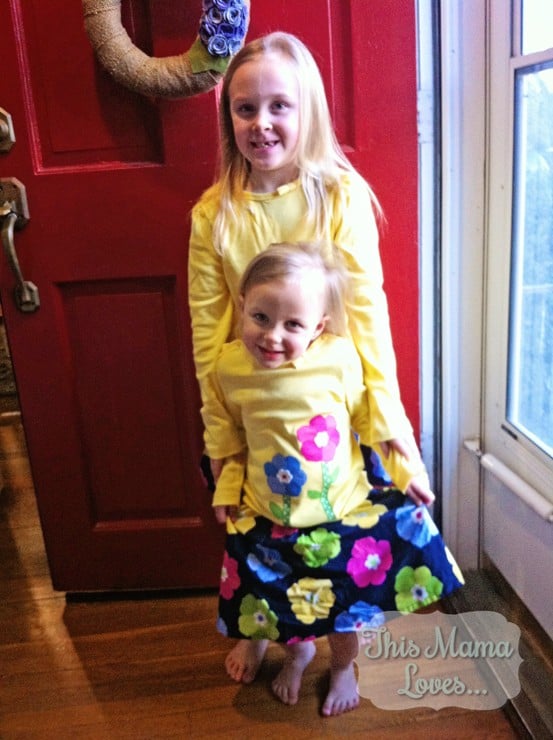 I'm in love with plaids for my little man.  Thankfully he's agreeable to wearing them (for now).  He's got some super cute plaid patchwork shorts from the Baseball Champ line paired with a Tattersall Shirt. Super cute, right? I love it!

He was insistent I show him with his "Spiderman" pose. So here it is.  He actually does this pose every single time I want to get a photo of him but they normally don't make it past editing.  It's hard to say no when he's being such a cute little model!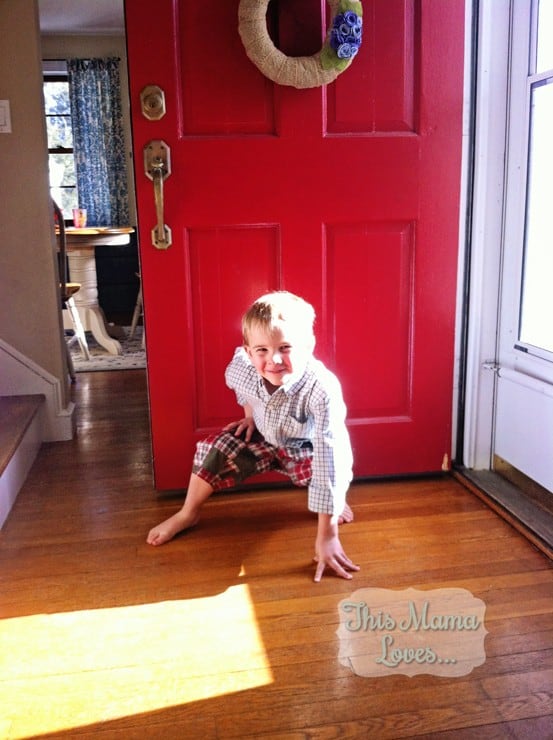 The entire Baseball Champ line is just great.  He likes it because it's "cool" and I like it because he looks nice, well put together, but can also be rough and tumble without destroying his clothes.  Gymboree does a great job making quality clothes that are designed to last- they don't fade, they don't shrink, and it takes some serious effort to blow through a knee.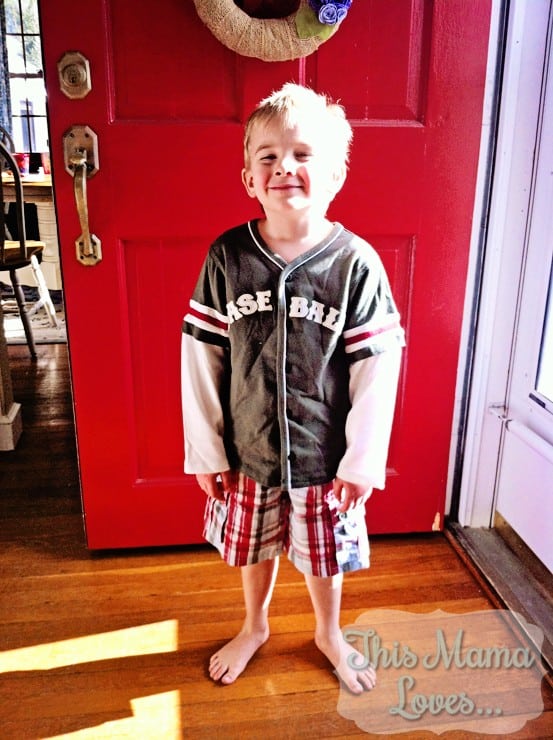 Here's a secret: Gymboree makes some of the best underwear for kids.  Want to know why?  I mean, it's great quality cotton and very comfortable for kids without losing shape.  But…and this is why I love it so, it's also been the saving grace for us when the kids were kind of "between" underwear sizes.  You know what I mean, right?  Like they outgrow the tiny size but the next size up is humongous on them.  Gymboree always fits them…My little one finally outgrew her size 2t-3t "character" undies- but the next size up looks like shorts on her.  The Gymboree 2t-3t still fit her ok, and the size XS for Gymboree is definitely big but is also made well enough that she can wear them without losing her drawers.  Other brands, notsomuch.  I am quite picky about the kids underwear.  I want them to be comfortable!  Plus, they have such cute prints.
I need more gift cards to get more of these lines.  Plus the other lines.  And some basics.  Don't even get me started on the accessories.
One of my readers will win a $75 Gift Card to Gymboree! 
I received a gift card from Gymboree to choose some items from the spring lines.  Opinions are, as always, my own.