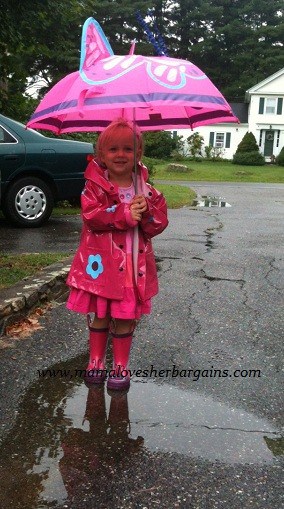 Every girl needs an adorable rain ensemble to wear when she's out and about and it's raining, right?  I mean, puddle jumping is fun regardless of your attire, but puddle jumping in Butterfly boots?  It just adds a little something, you know?  Thanks to Western Chief, my littlest one has a Butterfly raingear ensemble- an umbrella, a raincoat and rainboots to keep her dry- and looking super cute, whenever it's raining.  Or whenever it isn't, since she's obsessed with her rainboots and has been wearing them almost nonstop since they arrived.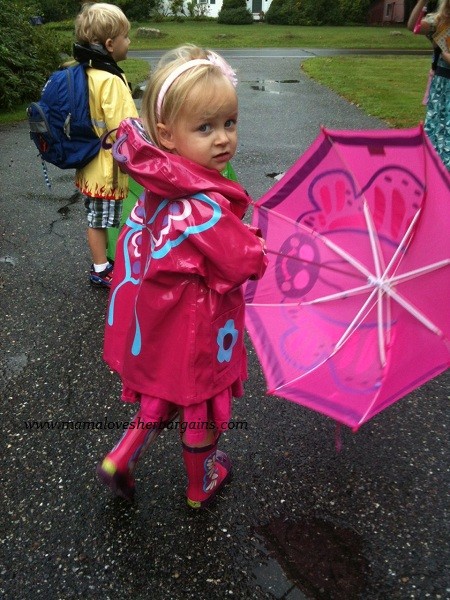 Western Chief's raingear is PVC free. The raincoats ($36.00 ARV) are made from  a waterproof polyurethane with a moisture-absorbent lining.  The rainboots ($25.00ARV) are a 100% aterproof natural rubber boot with a full net linin, pull handles for easy on & off (which is great since the sizing starts at a toddler 5, just about when kids hit the "I do it mySELF phase…" and have a steel shank and non slip sole for safety. The umbrellas ($16.00 ARV)  are one size made from bright, colorful nylon.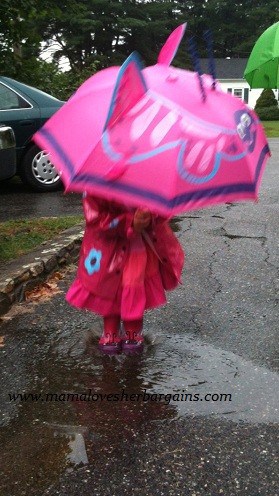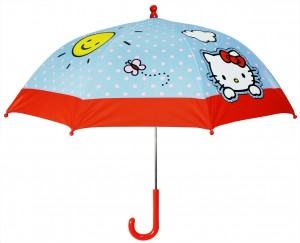 Western Chief would like to send one reader their choice of a Dinosaur Umbrella, a Monster Umbrella, a Butterfly Umbrella or the Scenic Hello Kitty Umbrella (pictured above)! 
Loading Entry-Form…
…