Being a mom is a full-time job, and that can get even more demanding if you have a career on top of it. Whether you're a stay-at-home spouse or a high-level career go getter, you sometimes need a break. There's nothing wrong with wanting a night to yourself, apart from your spouse and your kids. If your spouse or a babysitter is able to take your kids for a day, you can spend that time luxuriating. You might be tempted to use the time to catch up on chores or do extra work, but resist the impulse. This day is not about the ways to make an easier and more productive household. Mom's day off is all about feeling good. Here are some ideas for how to make the most of it from a guest author.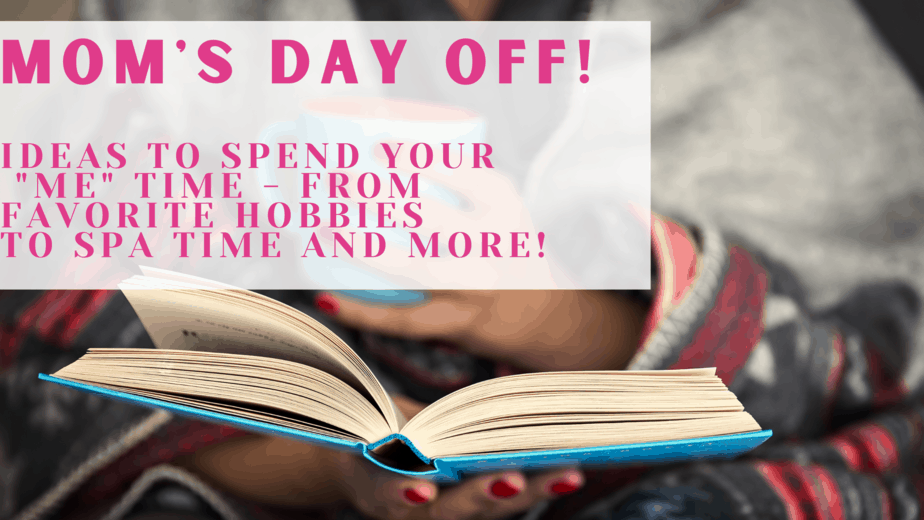 What to Do on Mom's Day Off
At-Home Spa Treatment
If you have the house to yourself for your day off, you might consider doing a spa day. Bundle your kids off with friends and shoo your spouse out of the bathroom. It's Mom time. Doing some much-needed self-care doesn't need to be expensive, either. You can get products to help take care of your skin and hair for a fraction of the cost of a professional spa day. For example, you might use a vitamin C serum on top of your usual moisturizing routine. Vitamin C is able to soothe, hydrate, and tone your skin with just a couple drops. This antioxidant helps repair the damage done by free radicals, and it can even prevent you from developing further skin discoloration. Similarly, you might want to use a hair mask. These products allow you to moisturize your hair, repair damage, and restore your locks to a healthy shine. Depending on your type of hair, these might be worth using at more frequent intervals, too. Curly and coiled hair needs extra help with moisture.
Hobbies and Activities
Whether your favorite activities can be done inside or outside the house, your day off is a great time to make room for them. Maybe you like to paint or sketch. Maybe you're crafty and enjoy making projects filled with glitter and beads. Maybe you're a fan of interior decoration. Or maybe you like to hike, and people watch outdoors. Before your day off, take some time to plan. Which hobbies do you want to engage in? When should you do them? For example, hikers will probably want to hit the trails early in the day. Meanwhile, some events might not start until the evening. Keep in mind that establishing hobbies now can help you cope down the road when empty nest syndrome hits and your struggle will be the opposite of what it is now.
Food and Entertainment
Is there anything better than relaxing with your favorite ice cream and a marathon of your most loved TV show? You have the whole day to relax. Maybe it's time to break out the box set of old DVDs and kick your feet up on the couch. This is another thing that's great to plan beforehand. Make a quick grocery run to get some binge worthy snacks and indulgent treats. Then make sure you have all of your entertainment queued up to watch. If you're a social butterfly, you can invite some friends over to join the fun, too.