This post about Wendy's #6Secondsflat Flatbread Sweepstakes  brought to you by Wendy's.  Opinions are my own.
Flatbread sandwiches are all the rage right now.  I just love them because they are easy to hold onto with short stumpy fingers, but also…..
bacon.
Many flatbreads I see have bacon.
Wendy's Flatbread Chicken Sandwiches are back for a limited time. Try both flavors, Asiago Ranch (it has bacon on it) and Smoky Honey Mustard (only 370 calories).
See? Bacon.
It's hard to not like bacon.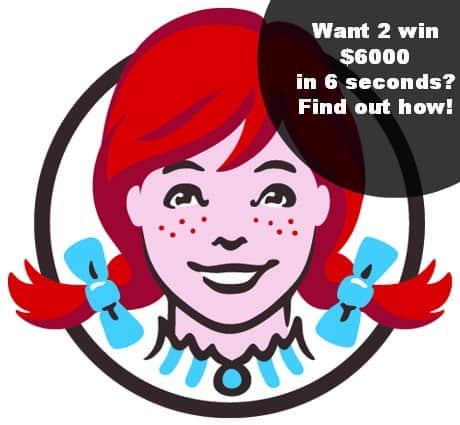 So how does bacon + flatbread = $6000?  Well, Wendy's wants to know how you feel about their flatbreads so they want you to share WHY you love (or hate, I suppose?) them in 6 seconds (hence the 6 seconds Flat hashtag.  Get it? The best video? That video gets  $6,000.
Wendy's is handpicking the best video entries to re-post from their official Wendy's social media accounts to be featured on the contest website.
Be sure to check out the sample videos on the 6 Seconds Flat landing page by clicking on any of the video squares.
Tell Wendy's what you think about their flatbreads in a Vine or Instagram video then send it @Wendys (through twitter, Instagram or Vine) with the #6SecondsFlat AND #thismamaloves6. Each week of September, one lucky winner will be randomly selected to receive a $6000 prize.
$6,000 for eating bacon.
I mean, sure, that's kind of a loose connection, but you really truly could win $6,o00 for eating bacon and professing your love for it.
Bacon.
$6.000.

Who's entering?
Visit the sweepstakes landing page for more information and view the "official rules" at the bottom of the page.