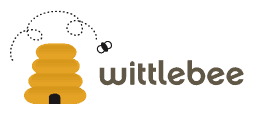 Have you heard of Wittlebee? It's a monthly kids clothes delivery service.  Delivery service as in, you can select from 3 options of how many articles of your child's clothing size you'd like sent to you, and they come to your door.  You choose boy or girl, and the age (from 0-3 months to age 3-4 years), and you choose from the three options (5 pieces, 10 pieces or 12 pieces).  If you aren't sure what you will think- stay tuned, because they gave me a 50% off code to use on your first order just for my (awesome) readers.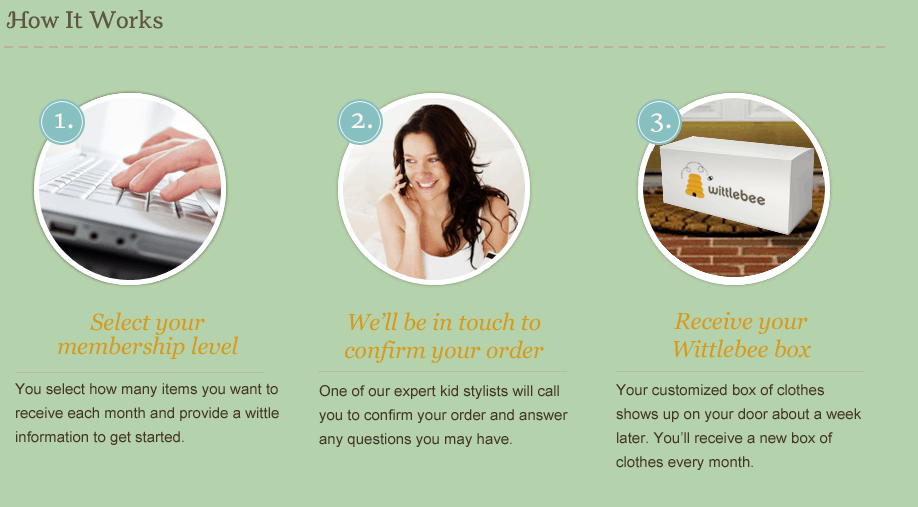 So for about 39 seconds of form filling out, plus another few seconds to either grab my credit card and enter the numbers (or let's be real here, people.  It's holiday time.  I have those numbers memorized…)- for that quick amount of time, I can have 12 pieces of gender and size appropriate clothing for my child sent to my door.  Don't fret- you'll have a chance to voice your opinion about sizing and color preferences later.  They've thought of that (I wondered too before looking at the site).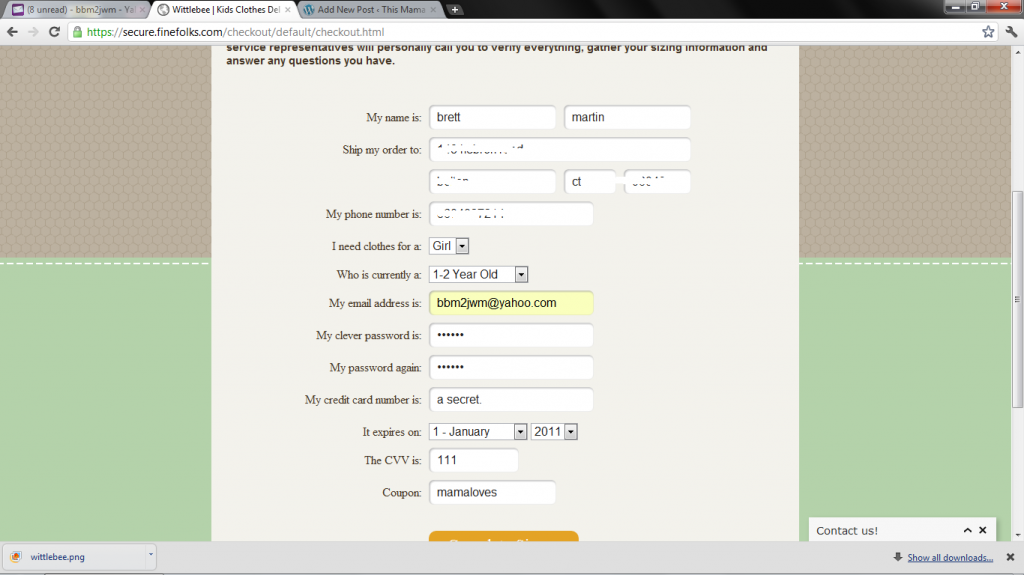 Easy, peasy, lemon squeezy.  I think for super busy folks, single parents, etc, those who work odd hours- this could potentially be a huge time saver- and it sure beats dragging kids to the mall to try on clothes!!  Brands included in packaging are Carters, American Apparel, CottonSeed and Baby Jay.  Once you do place an order, someone from Wittlebee does call you to confirm your order and answer any questions you may have.  This is good for me although I have a feeling I'd have a lot of questions especially my first time and would probably keep the poor person on the phone for half an hour.  If you haven't guessed from my posts, I'm a little…um…wordy?
What do you think?  I kind of want to try it.  It seems like a neat idea and who doesn't love packages??
Ready to try Wittlebee?  Enter code mamaloves to save 50% off of your first order!
This post is brought to you by our friends at Wittlebee.  Opinions are my own.