This Wonder Park movie post is in partnership with Paramount Pictures.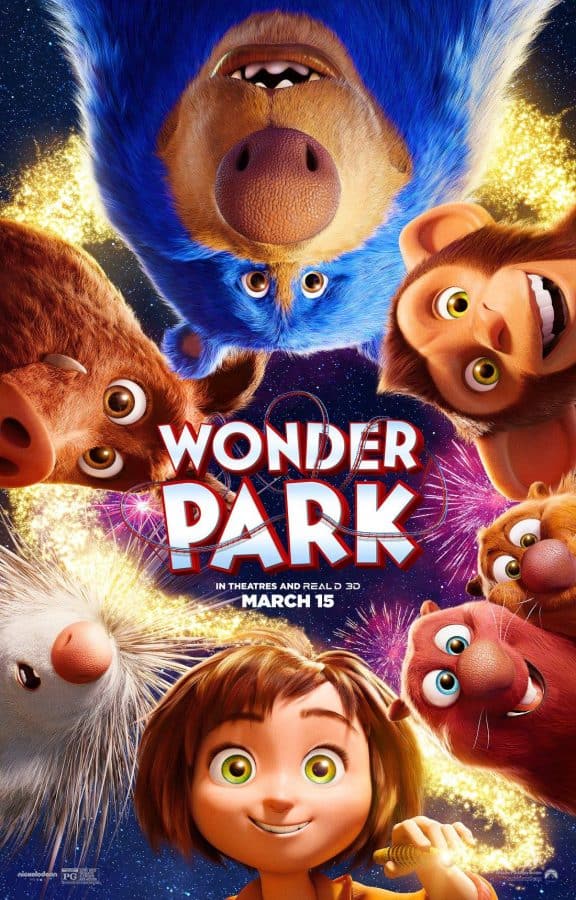 Wonder Park is a movie I've been looking forward to since I first learned of it. It may be due to having kids who love science and stem stuff, who take after their dad in a love of tinkering, creating and fixing things. I suspect though that it's also in part that the main character of this film is a kid who doesn't fit into the norm- she's got a cute choppy short length hairstyle, and isn't perfectly perfect. More relateable for kids, I think!
The soundtrack sounds pretty awesome, too! The casting is pretty great for characters, I'm looking forward to seeing some of my favorite stars come to life via their voice and animation.

Wonder Park tells the story of a magnificent amusement park where the imagination of a wildly creative girl named June comes alive. One magical day, June is running through the woods to find her way home where she discovers an old rollercoaster car and climbs inside. She suddenly finds herself in Wonderland, an amusement park she had created in her mind and put aside. All of her rides and characters are brought to life but are falling into disarray without her. Now, with the help of her fun and lovable park characters, June will have to put the wonder back in Wonderland before it is lost forever.
Starring Jennifer Garner, Matthew Broderick, John Oliver, Mila Kunis, Kenan Thompson, Ken Jeong, Norbert Leo Butz, Brianna Denski and Ken Hudson Campbell.