I used to think that cleaning toilets was the worst part of cleaning the house.  This is a sponsored post about cleaning the house for SheSpeaks/Mr. Clean.
Then I had kids.
Toilets were still kind of the worst, but we also had diapers, and lots more general mess.
But we also have a dog.
And now we have 2 kittens.
Since we got the kittens, I have realized that the worst part of cleaning the house is keeping the area around the litter box clean.
Because, litter.  As in cat litter.  Where they do their business and cover said business with litter using their paws.  Then they leave the litter box and go about their day.
Except they don't leave ALL the litter in the box.
Which, in a word? YUCK.
I'm diligent about cleaning the litter box and we have a mat around it to try to catch the loose litter.
It doesn't catch it all. And sometimes there's little footprints near the box. Again, I say YUCK.
I need muscles to help me clean these floors.  MUSCLES.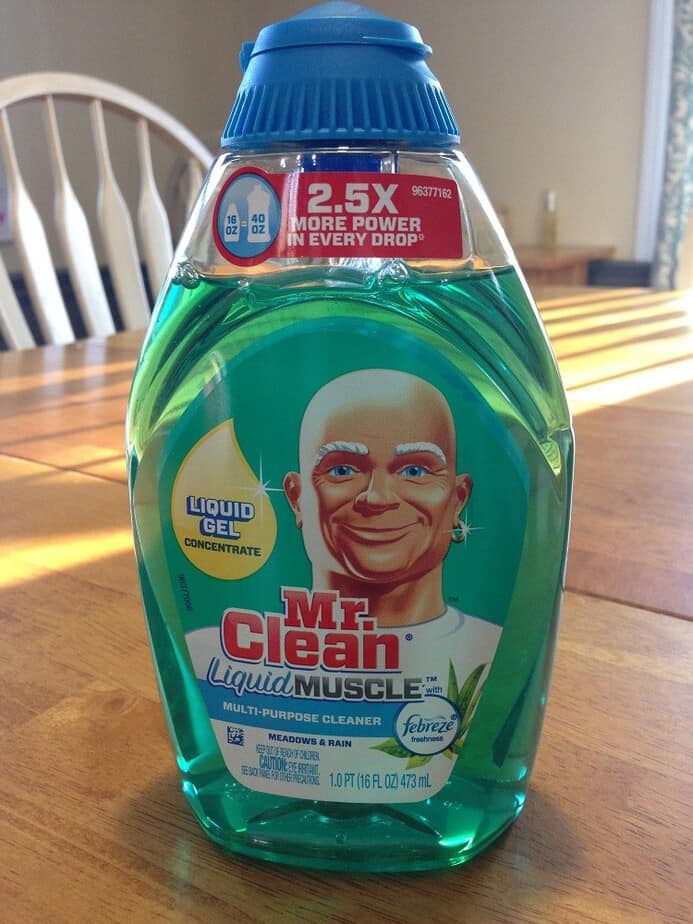 Like Mr. Clean and HIS muscles. Specifically, Mr. Clean Liquid Muscle. I already love his Magic Eraser muscles for many reasons, and now I have a new reason to love them.
I am in love with this cleaner.  And I like to make my own cleaners.  But sometimes, when I'm dealing with kitty pawprints of cat litter on my floors that my family walks on, I want something tough, and something strong. I want those muscles doing the icky work FOR me. (Remember, I'm lazy!)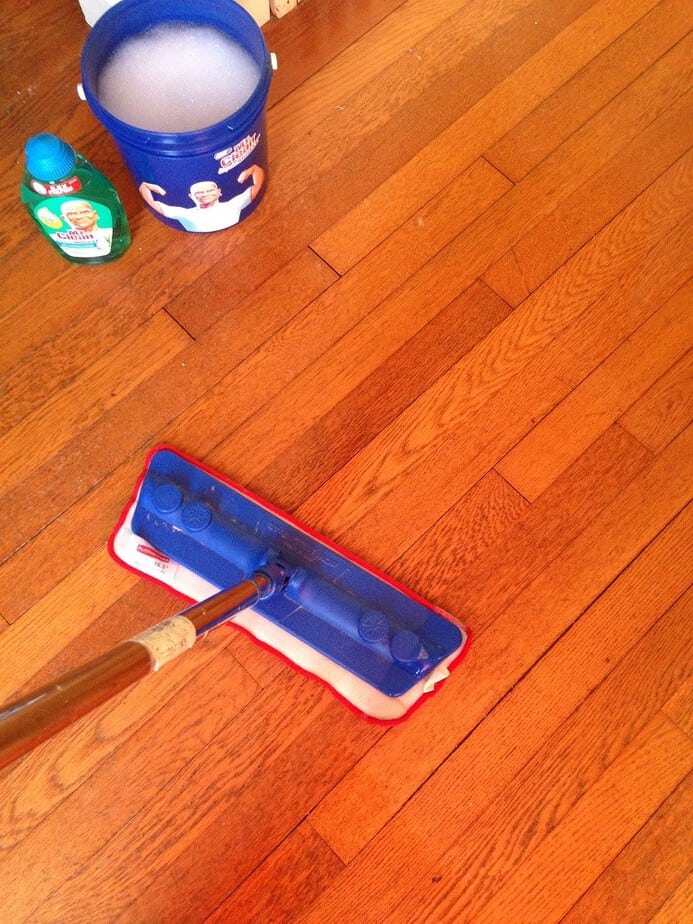 Mr. Clean and his muscles made short work of the mess on the floor.  (Plus, isn't that the coolest bucket ever? I love it).
So what's your least favorite part of cleaning?  Do you have pets to clean up after, too?