I LOVE Christmas. The holiday decorations, the shopping, the snow and the traditions. Now that I have kids, the traditions are even more special. Talking about Santa and setting up cookies on the fireplace Christmas Eve are memories that I cherish and I know that my children do as well. There is just nothing like the squeal of delight when the kids run down the stairs on Christmas morning and realize that Santa visited them! I couldn't wait to share Your Santa Story with them!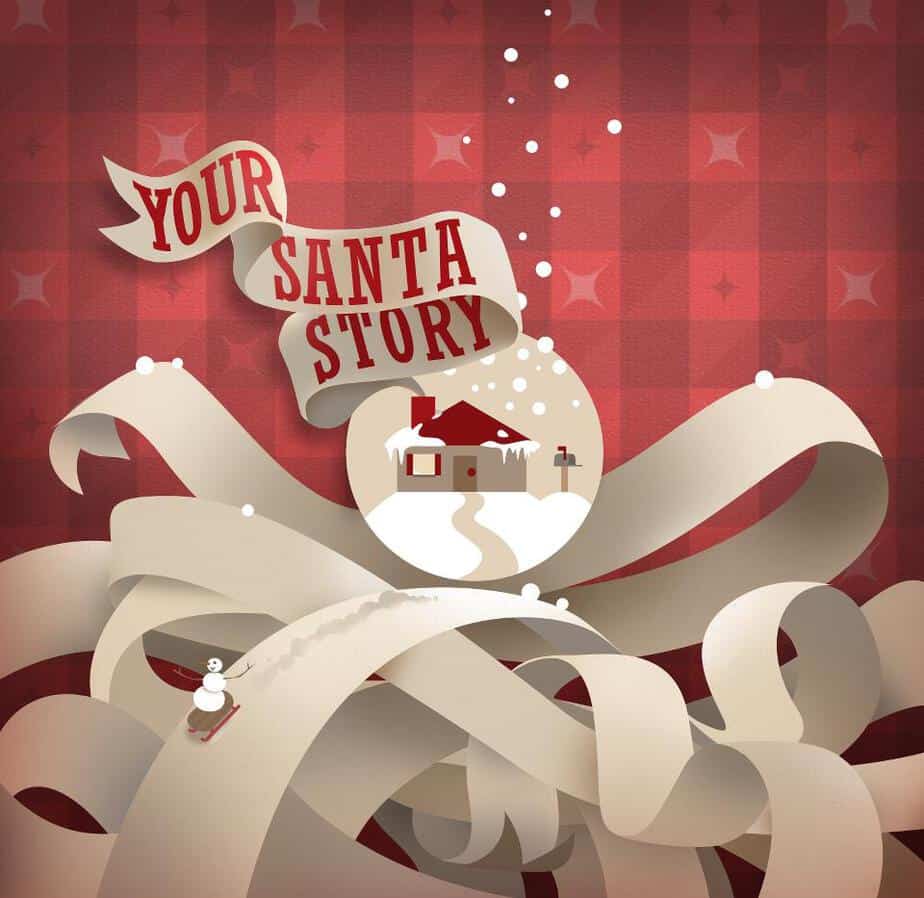 So, you can imagine my dismay when my 6 year old starting asking questions.  "Do YOU believe in Santa Claus, Mom?"  Of course, I do.  If you ask me, 6 is just too young.  Let's keep the magic alive for a few more years please.  I wanted to do something really special for my little guy this year.  Just to ease that niggle of a doubt at the edges of his inquistive nature.  Something that would make him REALLY believe.
This is where Your Santa Story saved the day.  With a little bit of information from me, they will develop a personalized disc that is sent to your house, with a message from santa.   I simply went to their website www.mysantastory.com and filled out my information.  My name, children's name and ages, and what personalized message I wanted santa to send to them.  I was even able to add a secret message at the end.  Santa will reveal the secret hiding place of one last gift for your kids to discover!  How fun!
My disc arrived shortly and I was so excited to see it!  Upon opening the package, there was a fun surprise.  The included Santa's License.  It looks just like a real license, but it has Santa's picture and all of his info.  Whoops, look like it must have fallen out of his pocket while he was delivering presents.  I will place this near the fireplace so the kids will be sure to see it.
I popped the disc into my player (in secret, of  course).  A cute intro, showing scenes from the North Pole and the Reindeer begins the story.  Then the big guy appears. He is seated in front of a fireplace in full garb.  He is really realistic looking and reads the message to my kids as I had written it, and with great expression.  He does a great job, and mentions each child and their accomplishments this year.  The folks at Your Santa Story do a GREAT job personalizing your story.  I am so excited to share this with my kids on Christmas morning!
I realize that every child realizes at some age that Santa isn't necessarily the storybook figure that we grow up believing in.  But, let's just enjoy this time with our kids for a little while, and make this Christmas MAGIC!
"A sample of this product was provided to facilitate my review.  All opinions expressed are my own."
0