The Air Storm Z-Tek Crossbow is a soft-foam crossbow for bigger kids to start learning and shooting a crossbow. It's cool, less dangerous than the real thing, and packs a lot of power. With soft-foam, parents can feel a bit more comfortable letting their child try their hand at archery, and kids can use the "real thing" to practice. I always loved shooting archery at summer camp, back in the day.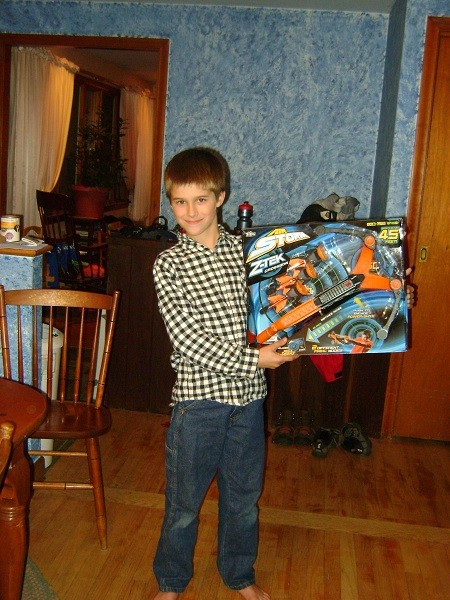 Decked out in bright orange and black, the Z-Tek Cross Bow's most innovative feature is the extension application that offers two distinct firing modes; short-range and POWER-SHOT. Arrows can shoot up to 30ft in the short-range mode, perfect for tight spaces! Switch to the POWER-SHOT mode by pushing the button between the arms to extend the shaft of the crossbow, lock it in place, pull the trigger, and watch the Zartz fly to nearly 45ft with the increased tension

The Z-Tek Cross Bow is sold exclusively at Walmart stores and includes a Mega Target and three special Zartz arrows with suction cupped tips that stick to flat surfaces…perfect for target practice and friendly competitions!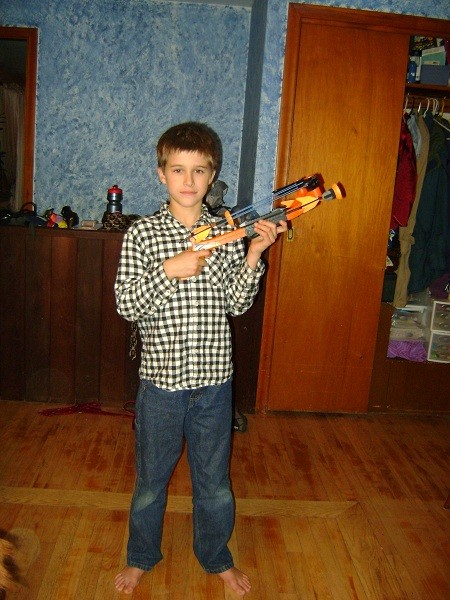 This crossbow is made for the 8+ crowd, and I implore you to please follow that guideline. Part of that age suggestion is because younger children simply do not have the strength needed to operate this crossbow for safety. To be honest, my kids have been so enthralled with archery and anything closely related to it since we saw the movie Brave over the summer, that I'd thought this would be really fun for them to have to practice with. I'd envisioned a nice, safe and quiet archery target in my backyard.
Once this crossbow arrived, I realized how wrong I was and asked a friend with an older child if I could pass it along to him- he's the perfect age for this and has been wanting to try his hand with something like this! Things do seem to work out for a reason, right? Anyway, my pal is really enjoying this crossbow and was really happy with how fast and far the arrows went when he was shooting it.
There are some features that I really think show some attention to detail and thoughtfulness. There's a safety feature- you can't fire the arrows until they are in place and you release the safety. The arrows are foam tipped. There are also 2 modes to use this crossbow in so that younger, or not so strong children, can still enjoy this toy without risk. I will again caution you that this is NOT meant for little ones- and for good reason. It's a great toy, and very cool, but let's keep it for the 8+ crowd!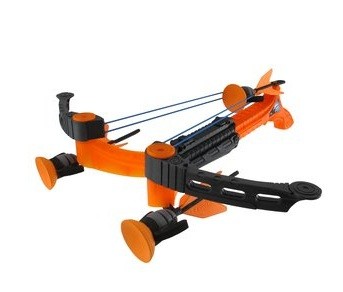 Enter to win a Z-Tek Crossbow!!
To enter, leave a comment and tell me something you like from Air Storm/Zing toys besides the Z-Tek!
Want extra entries? (Leave a comment for each entry method you do and either leave your username or the URL of your "share")


*
*
*
*
*Share this giveaway on any social networking site- can be done 1x/day but leave the url of each share in it's own comment!
Open to US only. No purchase necessary to win. Giveaway will end on December 18, 2012 at 11:59pm EST. Winner to be chosen randomly.
A sample of this product was received to facilitate the review. Opinions are my own.