I know that many of you already know about the JJ Cole line of baby items.  You may have seen our giveaway for the Urban Bundleme.  But did you know that they offer a boutique line of diaper bags as well.  Squeal!!  This mama LOVES a cute bag and these are to die for!!!
I was so fortunate to try out the brand new Zoey Bag from JJ Cole.  It comes in several different color choices, but I just had to try out the pink and gray combo.  Gorgeous.
When this bag arrived I was so excited.  The pink floral detail on the gray background is perfect.  Great for a diaper bag but versatile enough to use longer after your diapering days are over.  This bag is the perfect size.  Large enough to fit all your gear but not bulky at all.  The fabric is wipeable and the straps are nice and long.  It even comews with attached stroller straps.  The inside and outside of the bag have several pockets for storage.  I just love the fresh and modern look of this bag.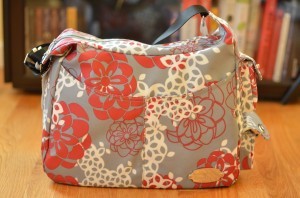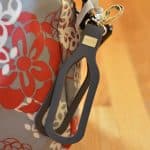 This bag is one of my favorites.   I keep it packed in the car for everyday trips, but it is room enough to take on longer trips too.  I plan on taking mine with us on holiday and anticipate that it will work great and will receive tons of compliments.
Check out all the great diaper bags they have to offer.  All of them are gorgeous.  This would make the perfect gift this Christmas for any mom or mom to be.  You can follow JJ Cole on Facebook  and Twitter for the latest in product updates and promotions.
One of our readers will win their own Zoey Diaper Bag ($89 retail).  Open to US only.


I received a sample of this product to facilitate my review.  All opinions expressed are my own.
0