Nothing is more classic than a weeknight meal of this easy Slow Cooker Pork Chops And Applesauce.  Easy, simply and amazingly delicious this is a crowd pleaser for even the picky eaters in your home.   Traditionally made with premade applesauce this version includes fresh apples without all of the typical preservatives found in the canned variety.  A few simple seasonings on virtually any cut of pork (bone in or out) and this becomes a meal that serves beautifully for not only a simple weeknight meal but also a great special dinner for guests.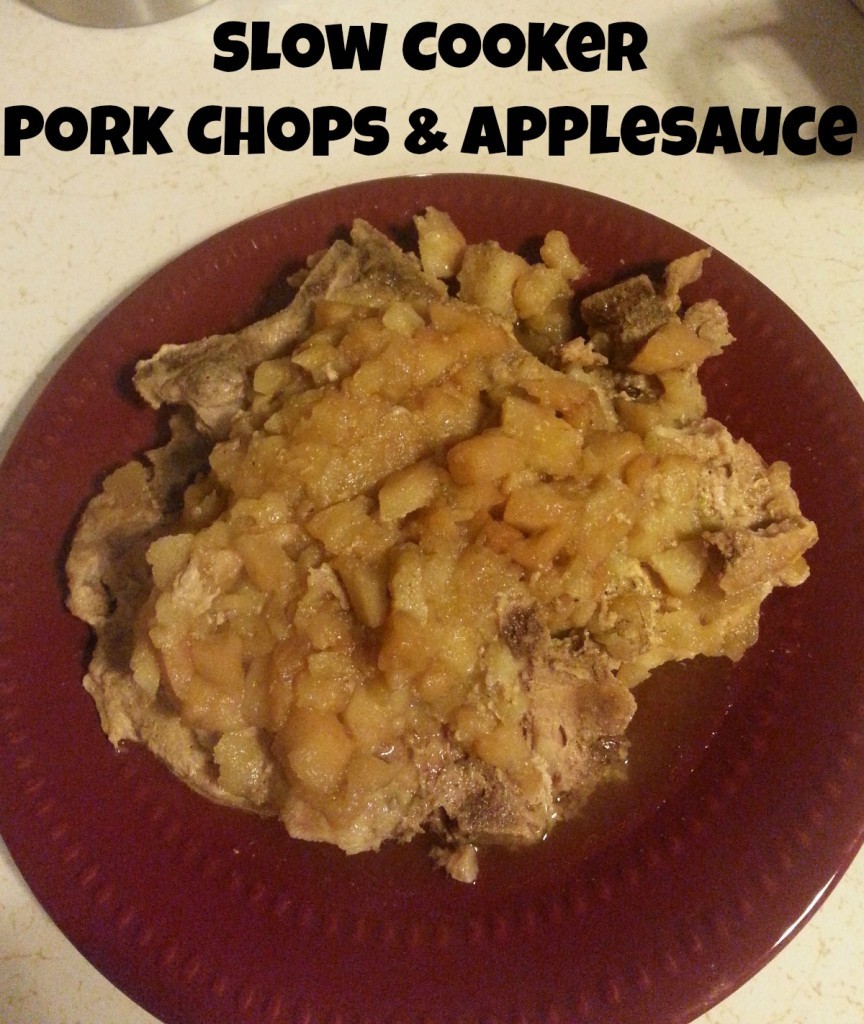 SLOW COOKER PORK CHOPS AND APPLESAUCE
1 Pound Pork Chops or Pork Loin
1 Teaspoon Onion Powder
1 Teaspoon Garlic Powder
½ Teaspoon Paprika
½ Teaspoon Black Pepper
1 Teaspoon Salt
3 Granny Smith Apples (Peeled and Chopped)
½ Cup Water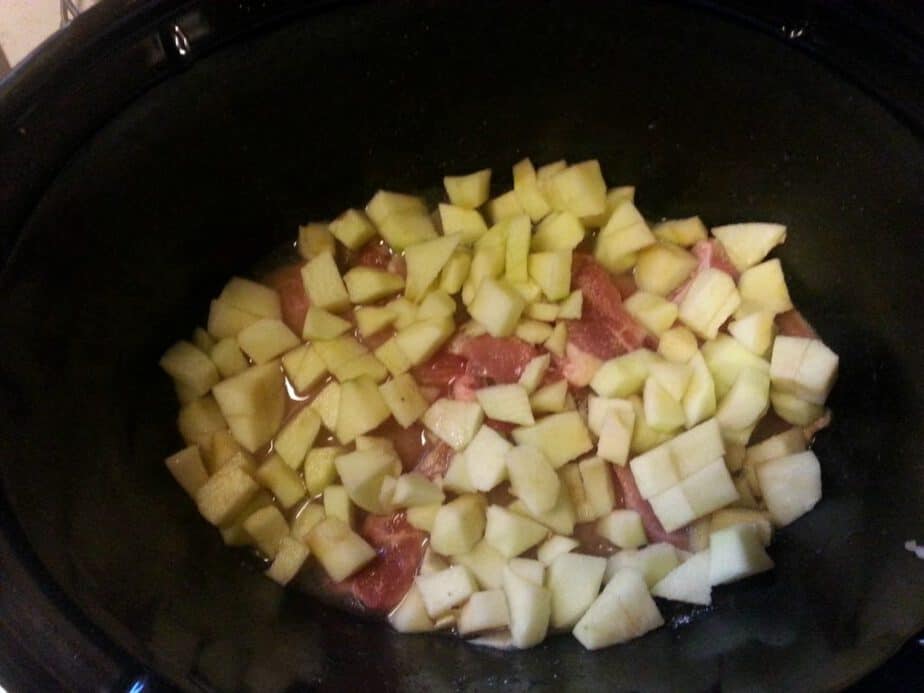 Spray bottom of slow cooker with non-stick spray.
Mix seasonings together in small bowl.
Generously season both sides of pork and place in even layers on bottom of slow cooker.
Pour peeled and chopped Granny Smith Apples over the top of pork chops in even layer.
Pour water over top.
Cover with lid and cook on medium heat setting for 3 hours for thinner chops or 4 hours for thicker loin.
Serve this hearty dish with a side of rice and your favorite vegetable for the perfect easy weeknight meal that is classic and reminiscent of childhood as well as healthy and simple to create.
Google+ Comments