In today's fast-paced world, we all have too many responsibilities and not enough time. This can easily lead to stress and health issues. One of the most effective ways to reduce stress is to exercise. But setting aside time for a daily workout is often easier said than done. That's why so many people find it hard to stay fit- and especially since Covid, lots of people are looking to create a home gym where they can easily and quickly access a place to work out.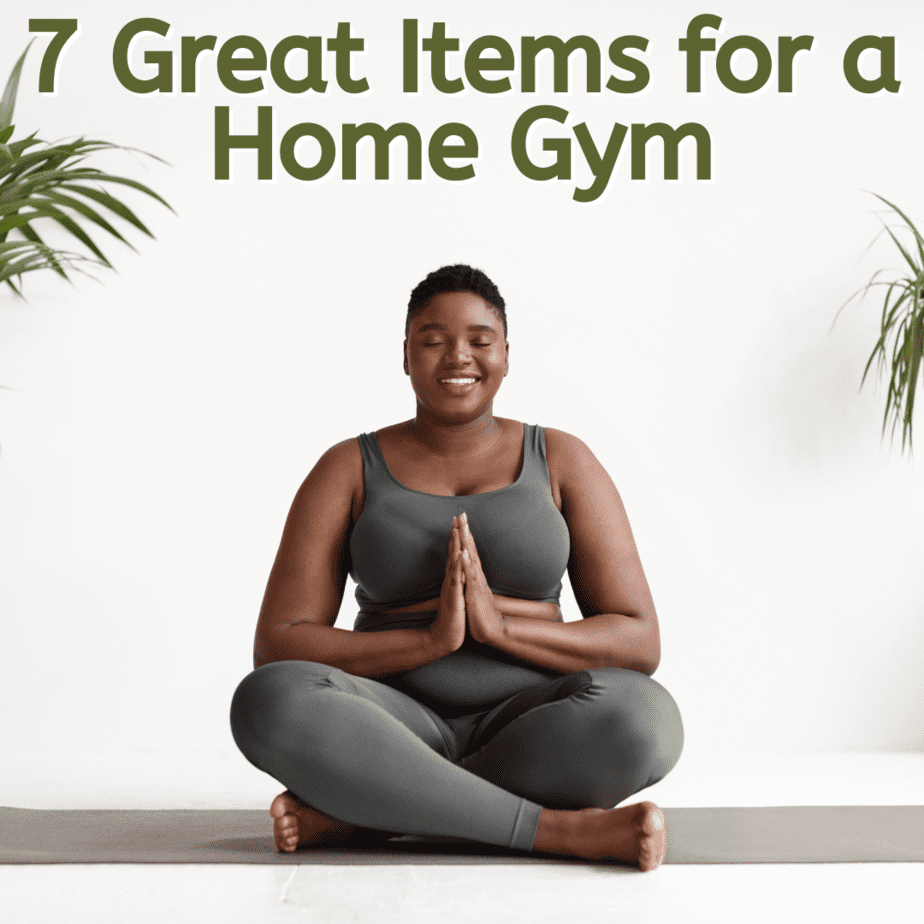 7 Great Items for a Home Gym
Yoga mat
A yoga mat is the most fundamental and important item that you need for a home gym. The mat is your safety net, the place where you are going to be able to practice your yoga without hurting yourself. Also, if you're new to yoga or have never done it before, this is a must for your home gym. You do not want to be on a slippery floor such as hardwood floors. You want to be on something that will give you some traction. When you're just starting out, a mat is a good idea. Once you get better and more confident, you can move on to a yoga towel. A yoga mat can be used for a lot more than just yoga, too!
It is important to have a mat that is thick, soft, and long enough. The length of the mat should be at least as long as your body so that your feet will have a place to rest while you are lying on your back. Your yoga mat should be made of natural materials like cotton and rubber and should not contain any kind of harmful chemicals.
Treadmill
You can find treadmills in almost every gym, but you don't have to spend a fortune to get one for your home. A treadmill is a great way to keep fit when you can't make it to the gym, so if you have limited space, then this is the ideal option for you. Plus, it's easy to set up, and you can use it for a range of different exercises. There are also several different types of machines, like the curved manual treadmill, which you can use for your specific needs.
Dumbbells
Dumbbells are the essential equipment for weight training. Dumbbells are like your best friends because you can't really go to the gym without them. It's important to invest in good-quality dumbbells because they will last longer. A pair of hexagon dumbbells are recommended as they are more consistent and easier to use compared to traditional dumbbells.
Yoga ball
A yoga ball is a great way to exercise if you have back issues. You can use it to strengthen your core, extend your hip flexors, and tone your shoulders, arms, and legs. Buy a yoga ball and start your exercise routine today. You will be glad you did.
There are many different types of yoga ball exercises you can do, even without a ball. It can be used for a regular workout, Pilates, stretching exercises, or even a core workout.
Bench
You want something that will be able to handle heavyweight and withstand the wear and tear of your workouts for years to come. A good standard bench will set you back around $100. If you plan on doing a lot of heavyweight training, a garage gym, or looking for a bench to complete a home gym, you'll want to spend a little more and get something in the $150 to $200 range. Look for something sturdy, comfortable, and adjustable so you can grow with it.
Resistance exercise band
With a resistance exercise band, you can have a full-body workout right in the comfort of your own home. Simply attach the resistance band to a doorway or secure it to your baseboards, and you're ready to get started. This practical device is excellent for stretching, toning, and working out. It's easy to bring along while you're traveling, too!
Stationary bike
A stationary bike is a great machine for cardio because it works the legs, buttocks, hips, and even the arms, depending on the setting. A bike can be a good option if you have knee or hip problems, and it is portable, so it can be used inside or out. It also is a low-impact workout, so it is easier on your joints than running. The main thing to consider is how hard the bike is to pedal, so you get a good workout.