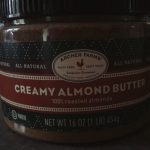 I have much love for Target already but with the newly expanded product line at my local store to include GROCERIES and a much expanded snack selection, plus produce (albeit limited) and meats, I'm head over heels.  The fact that I can justify any purchases there doesn't hurt…but in all seriousness, I have a mad love for the Archer Farms brand products I've tried so far- and that would be many different kinds of products.  From kid snacks to grownup stuff, allergy free foods, and lots in between, the Archer Farms selection is very wide in range, and very budget friendly.  I haven't come across any of the Archer Farms stuff that I didn't like!! Good quality products at affordable pricing- and given they are sold at Target stores, easy to find!
Some of the options available at all Target stores include:
·         Archer Farms Organic Creamy Peanut Butter ($3.99) (I LOVE this stuff. Natural peanut butters are so good- messy but good!! I love the price point for this)
·         Archer Farms Creamy Almond Butter ($4.99) (Healthy and allergy friendly option to peanut butter)
·         Archer Farms Sunny Cranberry Trail Mix ($0.99 for 2.5 oz; $4.49 for 14 oz)
·         Archer Farms Simply Balanced Freeze-Dried Strawberries ($2.99) (My 2 year old's new favorite snack.  Delicious and crunchy and so much better than chips!!)
·         Market Pantry Fruit Snacks – Reduced Sugar and Summer Shapes ($2.54)
·         Market Pantry Reduced Sugar Juice – 100% Apple and Fruit Punch ($2.09)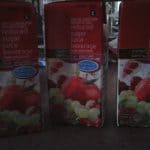 ·         Market Pantry 100% Whole Wheat Bread ($1.49)
·         Archer Farms Trail Mix – Monster Mix ($2.99)
·         Market Pantry Mini Cheese Cracker Sandwich ($2.74)
I try to do fresh snacks for myself and the family, when possible, but there are always times we need grab n go kinds of things to bring with us or keep in the car in the glove box, and Archer Farms is definitely one of the first places I look. 
Samples of these products were received in exchange for my post.  Opinions are my own.