The Fossil Gen 4 Venture HR Smartwatch reviewer has been compensated in the form of a Best Buy Gift Card and/or received the product. Merry Christmas to ME. I've been on a really long journey, and I have a ways to go, but I can finally tell you that I feel like I'm halfway there.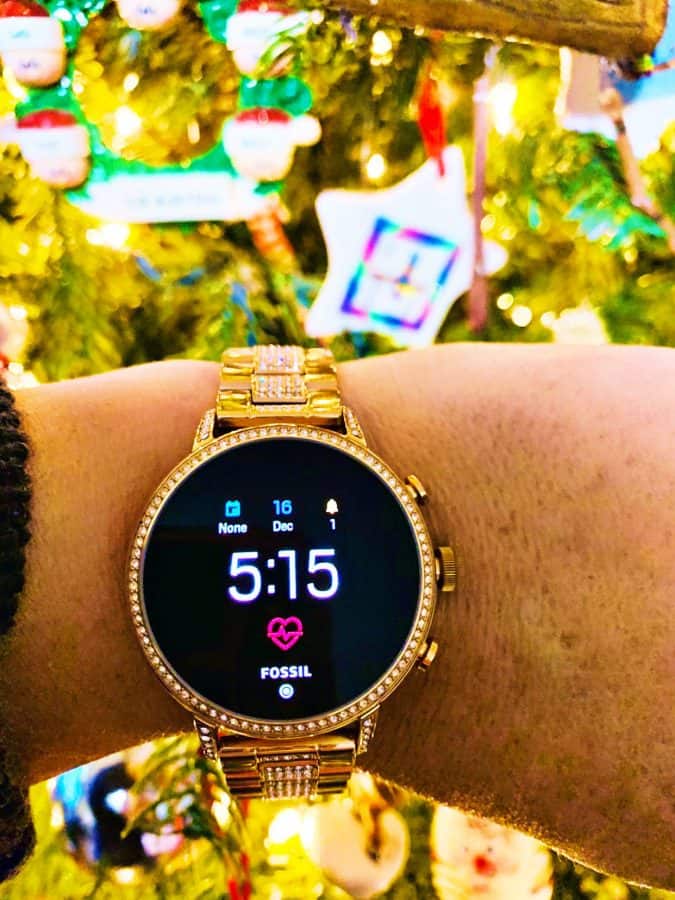 I've made changes. Big changes, and little changes. I started Memorial Day weekend, away at a soccer tournament for the weekend with the kids, and haven't looked back. Something had to give, and I finally decided my health wasn't going to be what gave.
48.9 lbs and 7.5 months later, I'm holding strong, and actually have started mentally making sure that my days have time for exercise before other things happen. Who am I? I can't tell you that I love exercising, but I don't hate it quite as much. I will tell you, though, that one thing that's changed a lot for me is wanting to know more about not just what I'm eating and how it impacts my body but also what I'm DOING and how it impacts my body.
That's why, when there was this opp to try a gorgeous rose gold (pink <3 ) s
martwatch that tracks heart rate
, I got excited. First of all, a smartwatch, YAY!! but one that can work like a tracker too? Something that can kind of work as an ally and help me to track my progress on this journey? SWEET. Like I said up top, Merry Christmas to ME.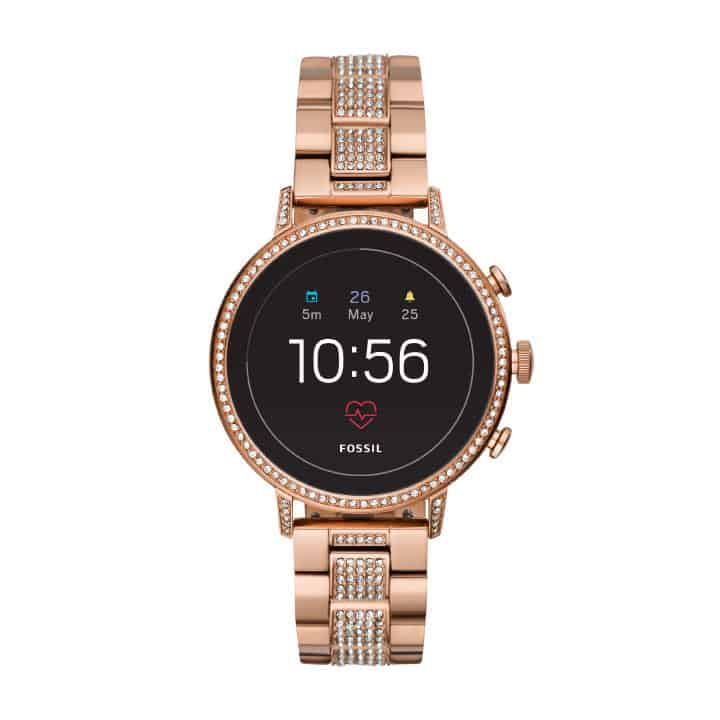 Fossil Gen 4 Venture HR Smartwatch
Record information about exercise sessions with this Fossil women's smart watch.
It monitors heart rate and location, and the rose gold band blends with exercise wear at the gym or office clothing when you go to work. (I do want to look at the band options for this watch, does anyone swap theirs out?)
This Fossil women's smart watch communicates with both iPhone and Android smartphones for easy data collection.
OS by Google Messaging:
Make every minute matter with smart help and health coaching, from the convenience of your wrist.
Proactive Help From the Google Assistant: Keeps you ahead of your day with proactive, personalized help from Google Assistant, even before you ask.
Smarter Health Coaching from Google Fit: Motivates you towards a healthier life with coaching and activity tracking based on guidelines from the American Heart Association & World Health Organization.
Maximizes Your Time: Get more done and maximize your time with more glanceable, easy to manage notifications, with smart replies to respond quickly on the go.
Compatible with iPhone/iOS and Android.
Fossil Messaging:
Makes it easier to be healthy with the Google Fit app's two new activity trackers—Heart Points and Move Minutes—which were designed in collaboration with the American Heart Association and the World Health Organization. These evidence-based metrics measure activity intensity, and smarter health coaching makes your fitness goals more achievable by motivating you to stay active throughout your day, everyday. This smartwatch is also swimproof and able to play stored music on your runs.
(If anyone wants to suggest fun peppy music for power walks/slow jogs that I do, please feel free to share!!)
Quick access to Google Pay—so you can pay with a wave at almost anyplace that accepts credit cards.
Fashion meets function with this designer brand. Customize your dial (watch face) on this Rose Gold Smartwatch!
I have a lot to learn and play around with, since I've only had this watch a week or so. I have been afraid to wear it much because I need to get some of the links removed- it's too big for my wrist! Not sure I've ever had to make anything smaller to fit my wrist before, but I do, and I'm afraid to wear this out of the house for fear of it sliding off and me losing it.
Set up was really easy. Like super easy. Well, for my iPhone pairing. The watch walks you right through the process and it only takes a few minutes. I also synced a calendar I haven't added kid sports to so it would appear that I have free time coming up before 2019 starts. I do not.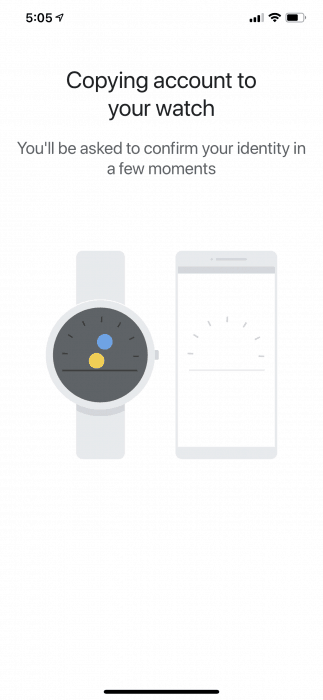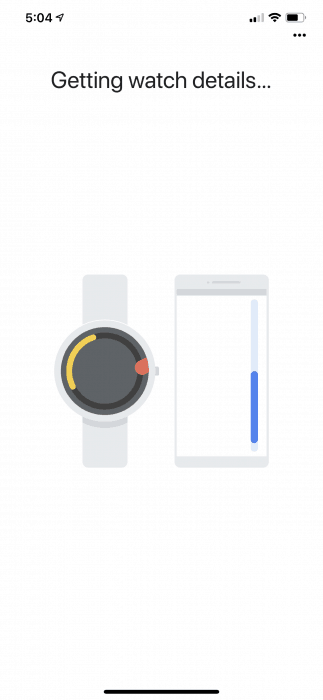 Retailing at $275, this smart watch is a GREAT tech gift for yourself, or for someone you love who's wanting to focus more on healthy living! Go through ebates before you head to buy the watch and get some cash back on your purchase!