When you have food allergies and a child with Celiac Disease you give up a lot of foods you love.  You give up eating out most of the time because no matter how careful you are, no matter how many questions you ask, and no matter how carefully trained a restaurant staff is there is a fear of what happens if your family is exposed to a food they shouldn't have.  We don't eat out much and while for a long time we stopped eating many foods we loved, we're slowly finding ways to create them at home that are safe for all of us!  These Homemade Gluten Free Mozzarella Sticks are amazing and were a hit even with the girls on my daughter's volleyball team who happened to be over for dinner that night!  They're also corn and nut free too!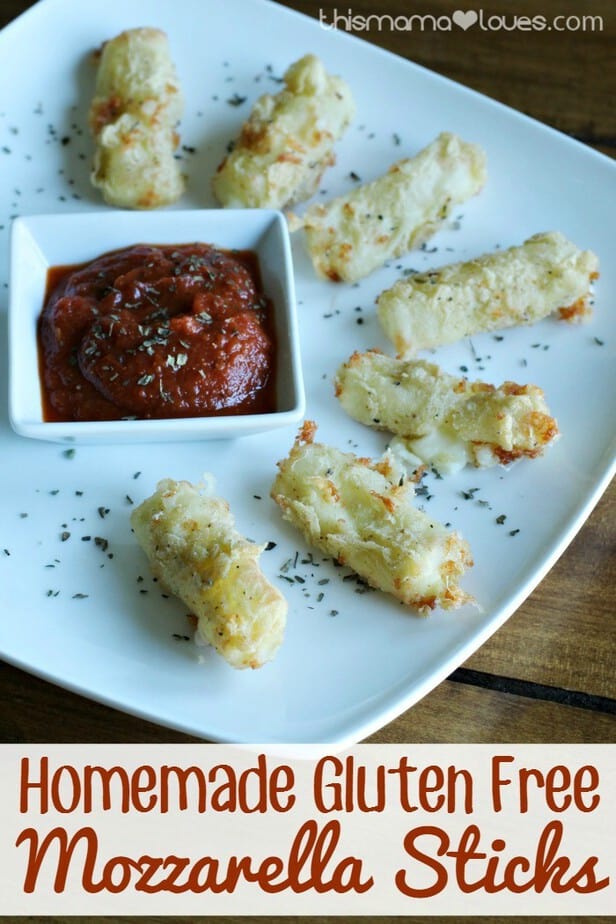 Homemade Gluten Free Mozzarella Sticks
Ingredients:
Mozzarella Cheese Sticks
Gluten Free All Purpose Flour
Eggs
Canola Oil for Frying
Salt & Pepper to Taste
Dipping Sauces
Instructions:
Begin by heating your oil.  If you're using a pan you'll need to make sure that you have enough oil in the pan to cover the cheese sticks.  While you can use a pan with oil for this recipe but a counter top fryer does work best and keeps oil from splattering all over your kitchen.  You also get a more even fry this way.  This Cuisinart Compact 1.1-Liter Deep Fryer in Brushed Stainless Steel is a great choice.  It's what I use and I love it.  Heat the oil according to your fryer's instructions.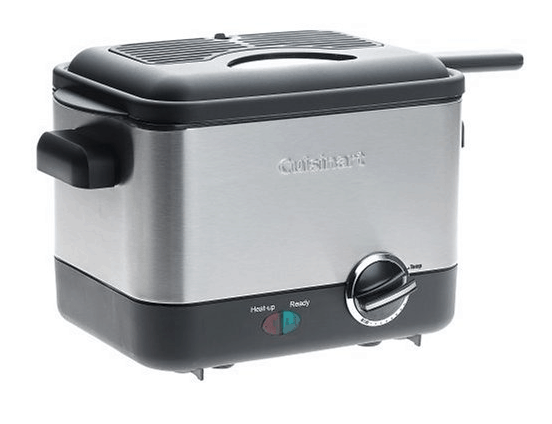 Next, cut your mozzarella sticks in half and set aside.
Stir salt and pepper into the gluten free flour and place in a shallow dish.  I find that a pie plate works well for this.  In a separate pie plate whisk your eggs to make an egg bath.
Dredge each mozzarella stick first in the flour, then in the egg bath, then in the flour again.  Place the sticks in the basket of your fryer.  When you have several ready fry until golden brown.  Be careful not to overcook or the cheese will ooze out and melt into your oil.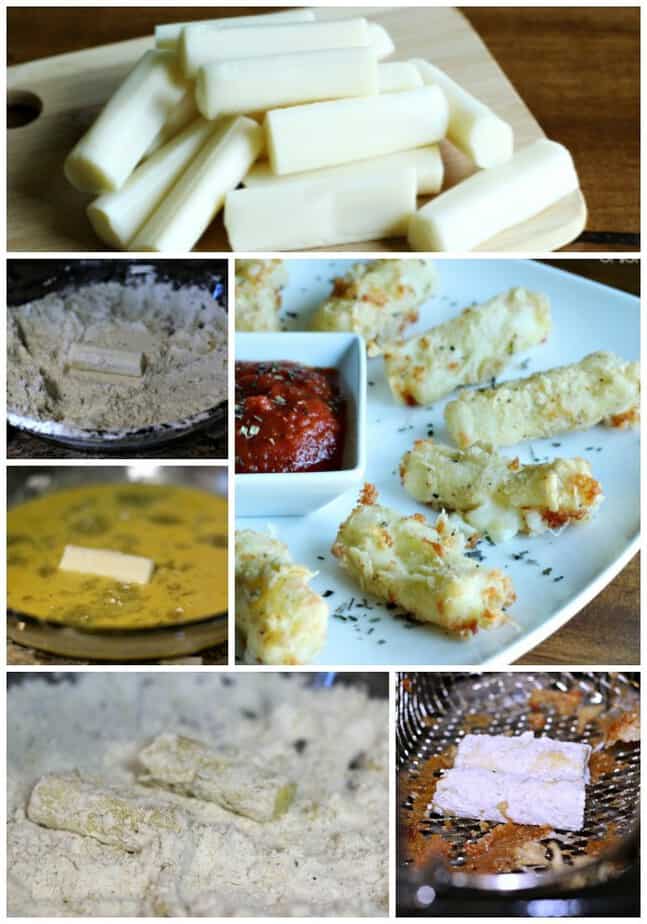 Remove from the fryer and allow to cool on a rack for a few minutes.  This also lets a little of the extra oil drip off.
Serve with marinara sauce, ranch dressing or any other dipping sauce.  No one would even guess they were gluten free!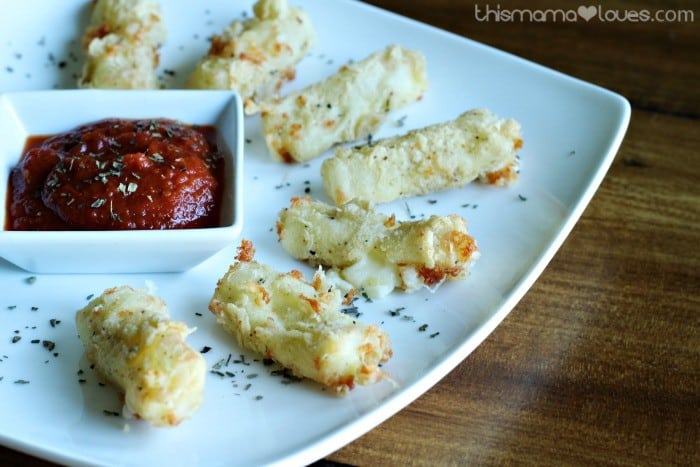 [mpprecipe-recipe:2202]