How to Make an Engagement Memorable? Here Is What You Need to Know
Movies include a lot of heartfelt scenes that will make you weep. Even if you don't consider yourself romantic, you have to admit that seeing a man bend down on one knee and propose to his beloved in an emotional way makes you feel a little cozy inside.
Once more, wedding season has arrived. Furthermore, you will also notice an increase in the number of engagement ring posts on social media. Like diamonds, an engagement ring symbolizes the uniting of two individuals for all time. Because your life partner will wear the engagement ring for the rest of their life, you want to ensure that everything is done perfectly.
You should choose a diamond accent ring for perfection. These gorgeous pieces give conventional options a contemporary twist, creating a one-of-a-kind look for that special someone who enjoys the unexpected.
Here are a few things you should keep in mind to make your engagement memorable.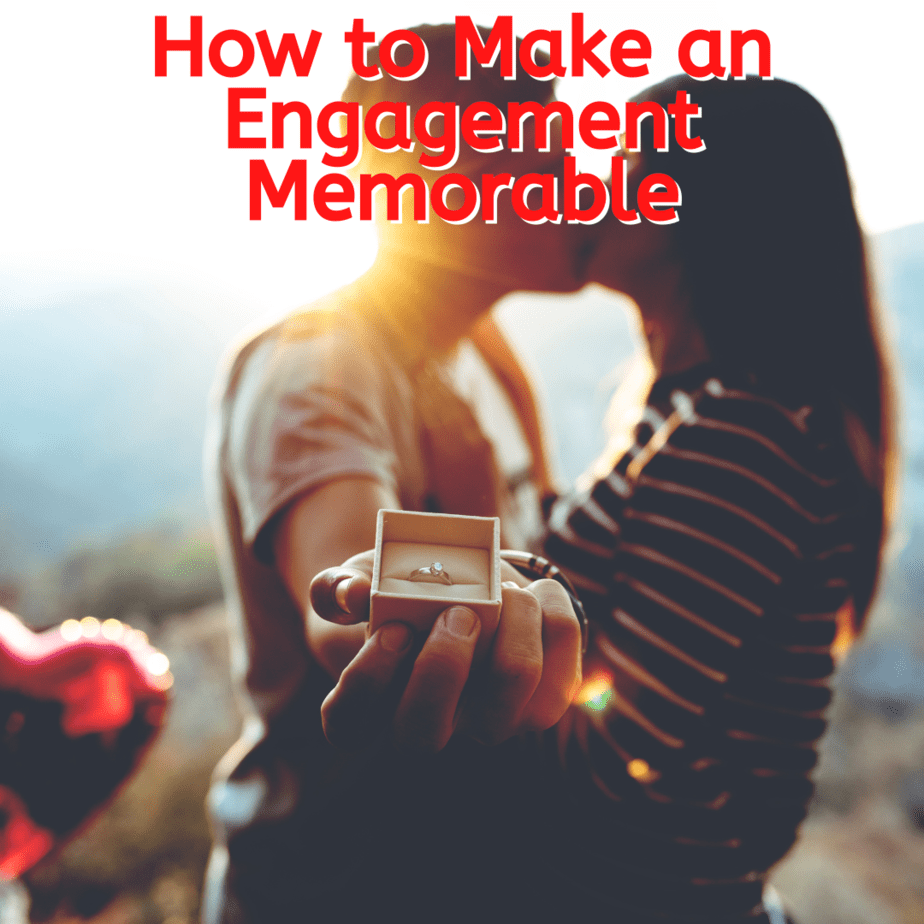 The Ring
The day you get to ask your soul mate the question you've been dying to ask is among the most romantic days of your life. You had the opportunity to ask your spouse to remain in your heart for the rest of your life on this special day, which stands for commitment and oneness.
There are many different methods to pop the question to "the one," such as a candlelit dinner, a picnic in the hills at dusk, and more. Keep in mind, nevertheless, that your lady's priorities should be of the utmost importance to her while you arrange the proposal of your dreams.
True, it takes a lot of work to love someone sincerely. Therefore, it is essential to get a stunning ring before making a proposal to a woman.
The Photographer
Choose a qualified specialist who can document the most significant and alluring aspects of your engagement. Find someone who can make you and your spouse feel comfortable while taking photos and recording the happiest times in your life at the same time.
Look for a wedding photographer that won't scare you and is approachable enough to make the photos appear relaxed and genuine. To get candid shots, make sure everything is planned in advance. These images are among the most enduring and stunning ever taken.
Hiring a camera crew implies that you had to plan out how to make this day memorable and how to maintain the delicacy of that day long in advance. You may try out how well you get along with your photographer and ease your concerns about the unknowns of having professional images shot.
The Celebration
It's not necessary to have a large engagement party, could be like a valentine's day party but you should have a strategy in place for how you and your partner will mark the milestone. Make a reservation at your preferred location, pack the refrigerator with wine, and have a few friends wait there covertly.
Your future husband or wife will be grateful that you took the time to record the event, whether you hire a photographer or rely on your future sister-in-law and her smartphone. If they have no idea that the proposal is going to happen, you may expect really stunning response images.
The Little Things
The fact that you are marrying someone you adore is the most essential thing. So make an effort to create memories because ultimately, what will bring you happiness are the moments and memories spent with all of your loved ones, especially your spouse.
It's also easy to record the complete experience on video, which might deepen your love for your partner in moments of conflict and compromise.
The fact that you finished the homework is what matters. Because being with your life partner is by far the most critical element.
Mistakes happen, and not everything goes as planned – thus it is important to learn to enjoy the little things, these are what make memories. People get angry or sad at the things that did not go well and ruin their whole experience. Be positive and live the moment. This is what going to matter in the coming future.
Final Thoughts
Relationships are challenging. They have occasionally been complex and challenging to work with, but an engagement ring represents a more profound goal of commitment, strengthening the stability of the partnership.