This post brought to you by Tostitos®. The content and opinions expressed below are that of this mama loves.
Join us for the #TostitosTailgate #TwitterParty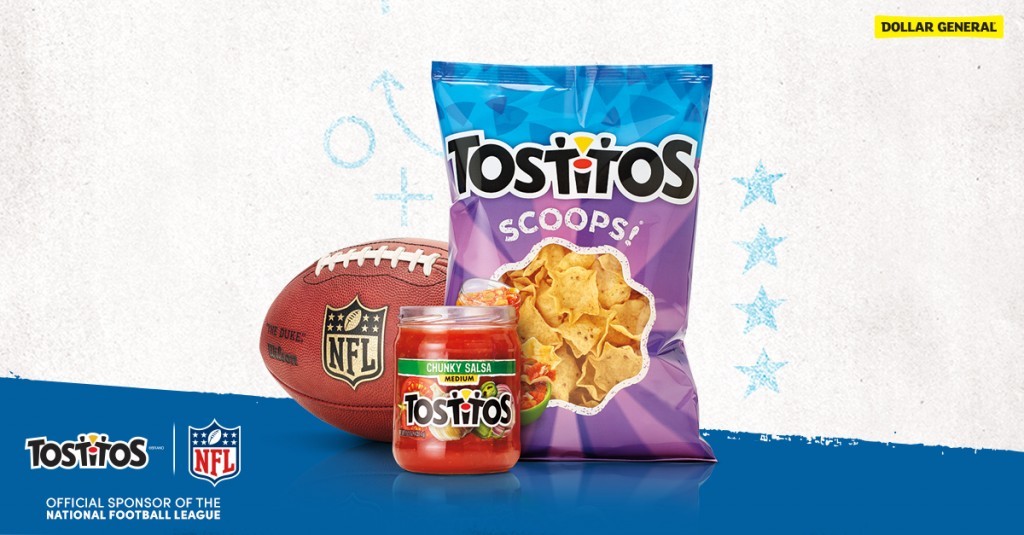 Tailgate season is officially back ON! WOOT! Let's go Pats! But no tailgate party is complete without chips and dip. AmIRight? Seriously. What's a party without chips and things to dip those chips in? Dollar General GETS THIS. That's why Tostitos® "Shop.Save.Score." at Dollar General is providing you with an exciting opportunity to earn points towards NFL Gear and Prizes by purchasing the products you love! Each time you purchase any Tostitos chip or dip, you earn points towards NFL gear such as gift codes to NFLShop.com and Dollar General, plus official NFL gear such as tailgate tables and chairs, snack helmets, beverage coolers, and car flags.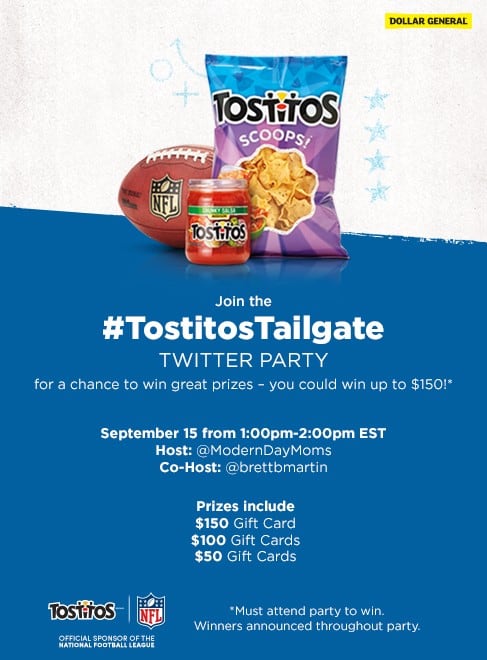 Come celebrate tailgate season with us at the #TostitosTailgate Twitter Party on Thursday, September 15 from 1-2pm EST.
Follow along with #TostitosTailgate hashtag
Follow your host @ModernDayMoms and your cohost (that's me!) @brettbmartin
Prizes include $50, $100 and $150 gift cards! Ready to play? See ya Thursday! Don't forget to RSVP below!