My most precious belongings are photos of my children and family.  I just love how a great picture can capture a moment that you remember forever.  Finding a photographer that fits your style and needs can sometimes be much more difficult than you might think.  I have tried the photography services offered at department stores, but I always left with photos that I wasn't happy with and never used.  Then I upgraded to a photography studio in a strip mall, which left me with pictures that felt "generic" and didn't capture the true spirit of my children.  Not to mention that these sessions were super expensive.
So where does that leave me?  Luckily I discovered Kelly Cardona Photography through word of mouth.  Kelly is an extremely talented CT based photographer who offers a wide range of photography services, including: Babies, Children, Families, Boudoir, Trash The Dress, Maternity and Pets.  She works on site at your home or venue (such as a park or banquet hall).  I find that this makes all the difference in the quality of pictures that are produced.  When people (especially children) are photographed in an enviroment that they are comfortable in, they are going to look more natural.  These photos always turn out better than those taken in a sterile studio.  Kelly has such a great demeanor and is a mom to 2 small children herself.  She is so easy to work with and ALWAYS gets that "money shot".  I find that she is extremely patient and great for offering suggestions for posing, wardrobe, etc….
Mama Bargains and I recently had Kelly take some photos for us (children's photos for Mama and maternity photos for myself).  We arranged a date and corresponded via email several times prior to our appointment to discuss wardrobe options and poses.  When she arrived at my home the day of the photography shoot we all felt very comfortable and everything went extremely smoothly.  She spent about an hour with each of us, experimenting with different poses and backdrops.  We were both SO pleased with the results!  Just look at some of the gorgeous shots she got!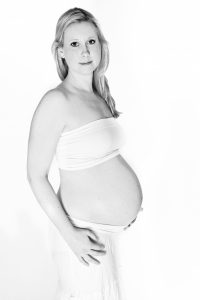 Kelly does an AMAZING job with her photo editing as well.  It is immediately evident that she takes the time to carefully review each photo and edit it for maximum effect.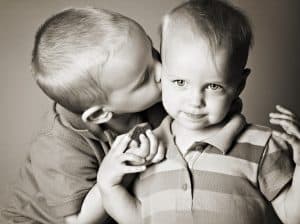 I think that Kelly Cardona Photography offers the best of both worlds:  Beautiful/artistic photos taken in the comfort of your own home AND extremely reasonable fees.  You will spend the same amount (or less) than you might at a photography studio at the mall, but the care to attention and detail in her photos is far above that at a studio.  Please visit her website here for further information on booking, etc…
ATTENTION All Fans!!!  Kelly Cardona Photography is generously offering all of our readers a 15% discount on their sitting fee with the code: Mama Blog.  Take adavantage of this great deal!
Email:  Kelly@KellyCardonaPhotography.com
Phone:  860-906-6299
Follow Kelly Cardona Photography on Facebook for the latest news and promotions!
I received a sample of this product to facilitate my review. All opinions expressed are my own.[ad#glam between posts]