As you prepare for back to school shopping, there's a few supplies you'll most definitely want to grab! Some of them are extras, so if you're trying to stick to a strict budget, you may choose to forego them, but this list has the best of the best when it comes to school supplies!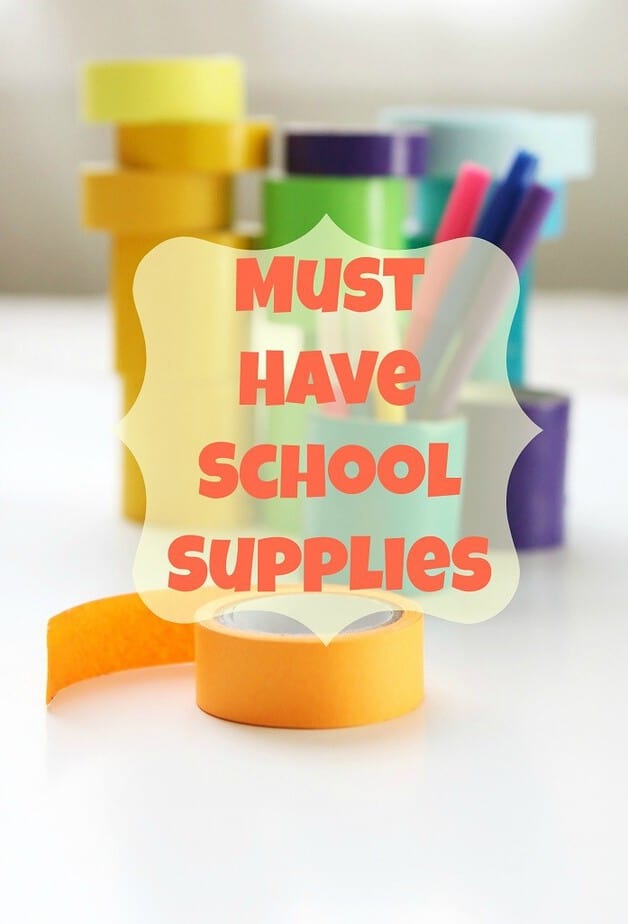 1. Paper!
Of course you need some great paper to last throughout the year. It's best to buy in bulk, so buy a pack of paper to last all year long!  Notebooks, filler paper– whatever your kids prefer to use, stock up early!
2. Glue sticks.
Glue sticks are typically a must for any elementary class, and your kids will go through lots of them for school projects! It's a good idea to buy a large pack just in case you lose one or go through a few in a school year. These purple glue sticks are awesome and you can buy them in a pack, which is even better!
3. Highlighters.
Highlighters are essential for note taking and studying, and you'll want to make sure your student has a variety of colors as well. There are tons of different kinds out there, but these retractable Sharpie highlighters are awesome and you don't have to worry about losing a cap and drying them out!
4. Pencils.
Pencils are an absolute must! Mechanical pencils are generally easier to use and last a lot longer, so buying a pack of decent quality mechanical pencils is a great idea. BIC is great quality and very well known, and their pencils are exceptional!
5. Organizers.
Organizers are essential for staying on track during the school year and making sure everything gets done and turned in every week, especially for students with multiple classes in middle or high school. You'll want one that organizes by each class with dividers and they're fairly inexpensive too! Project Organizer
By buying all of these essential school supplies, your student will be sure to succeed! This list will lead them to be prepared and ready to go when school is back in session!
What school supply is your first buy every year?
0