Patriotic Pudding Pops
I saw patriotic red, white and blue M&Ms at Target a few weeks ago. I saw other things, but these got me giddy. (The red, white and blue Skittles were also a fun find!). I *am* seeing these available on Amazon and other online retailers but the price is significantly higher than what I paid (like 3-4 times as much!).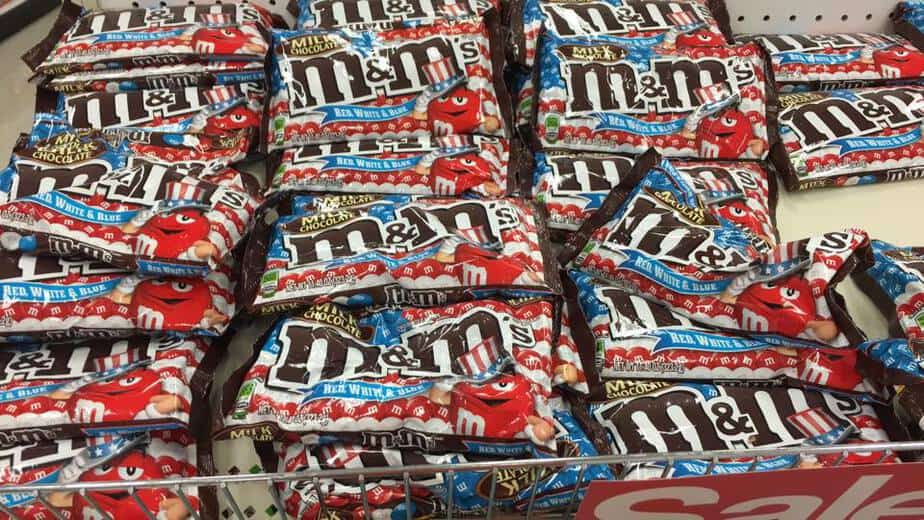 Naturally, I grabbed a few bags (of each candy) with the intention of making some fun and festive goodies for the Fourth of July party we attend each year. I did only grab a few bags. This isn't a photo of my cart. (It was, as usual, filled with an odd assortment of my Target finds). But I digress.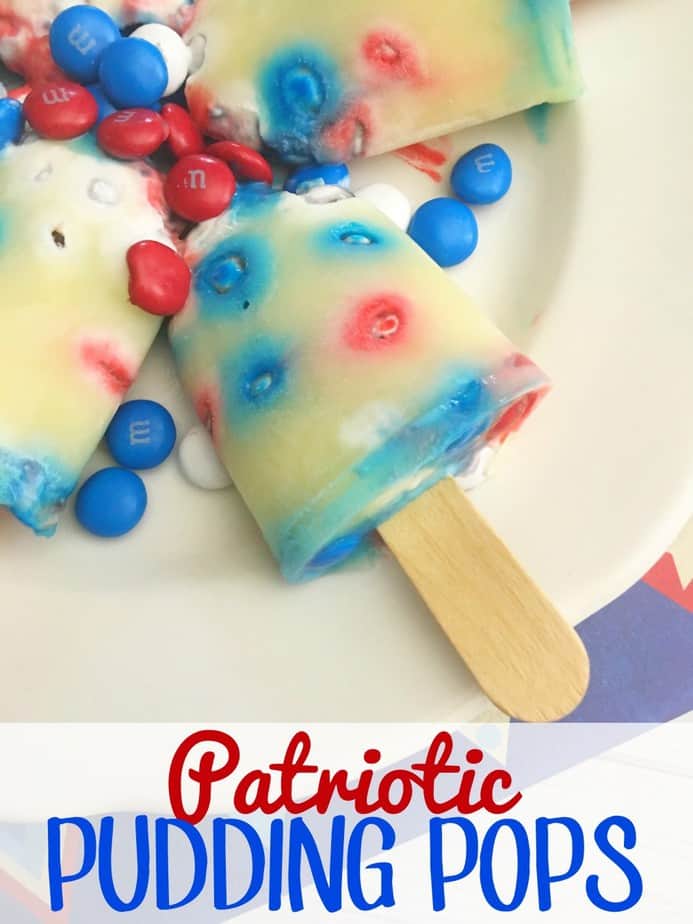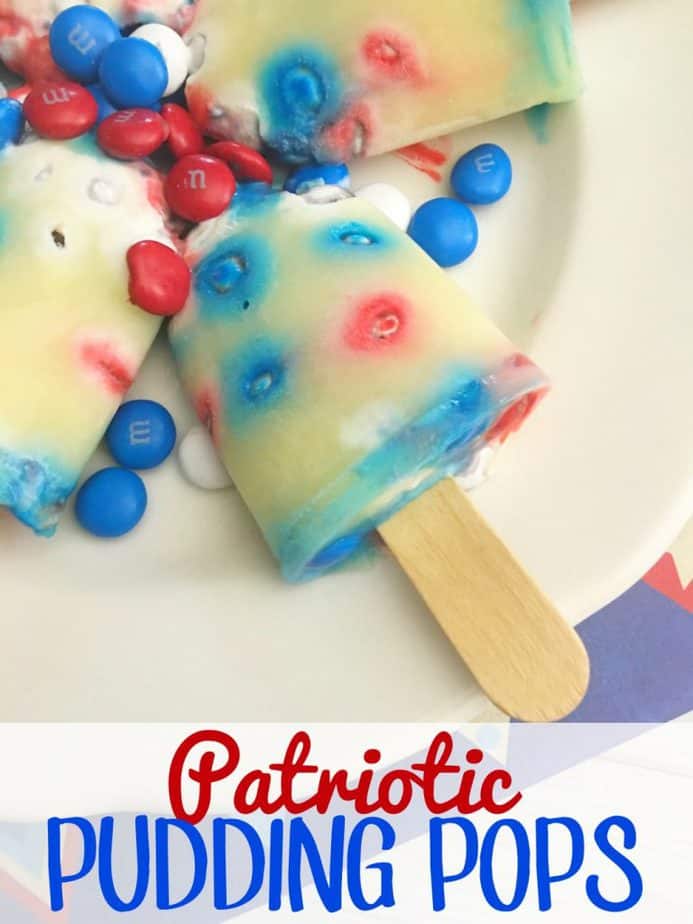 Patriotic Pudding Pops
Ingredients
Small box of white chocolate instant pudding mix
Red, white, and blue M&M's (I should note here, you can really make these for ANY holiday and just do them in different color schemes- have some fun with it!!)
Food safe Popsicle sticks (It's worth it to get the food safe ones!!)
Whisk or spatula
Popsicle molds
2 Cups milk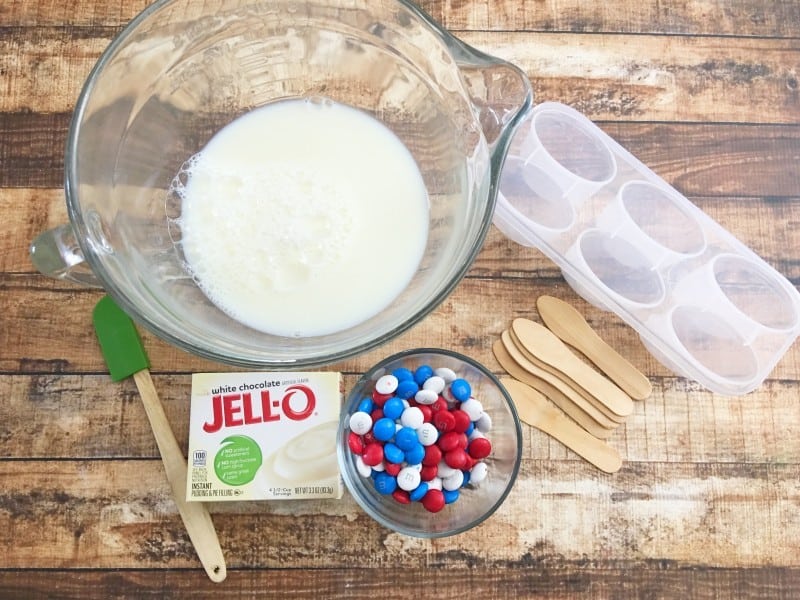 Directions
In a large mixing bowl, whisk together your milk and instant pudding and place in the fridge for about five minutes until soft set
Put about 10 M&Ms in the bottom of each Popsicle mold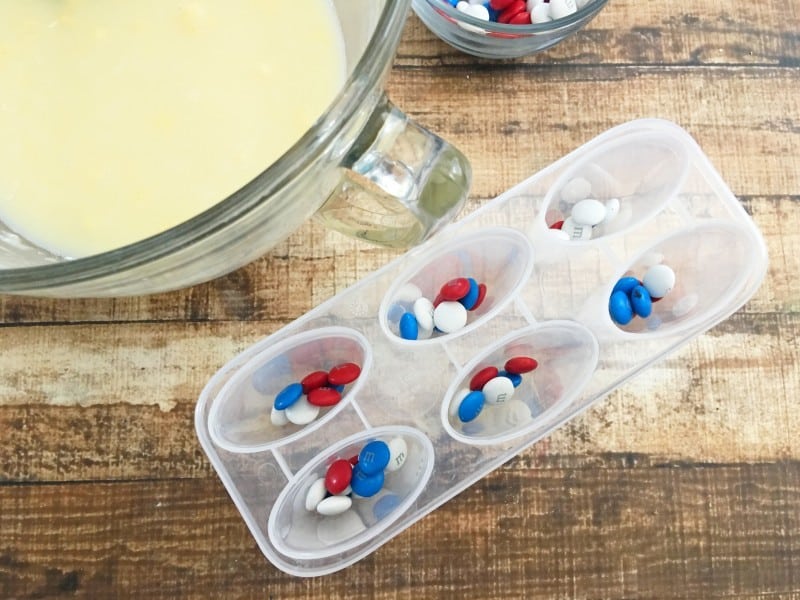 Now fill halfway with your white chocolate pudding
Put about 5-8 more M&M's in a try to place them on the sides of the mold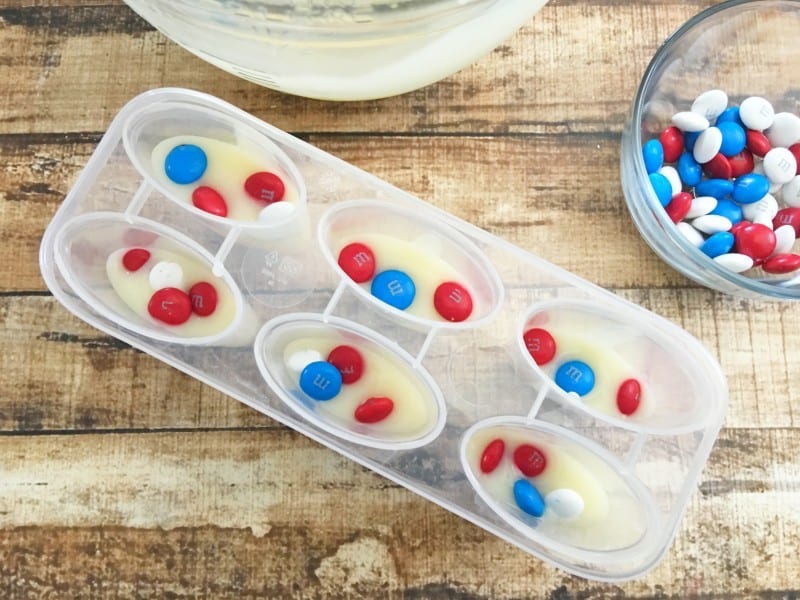 Now fill to the top with the rest of your pudding
Add a few more M&M's on top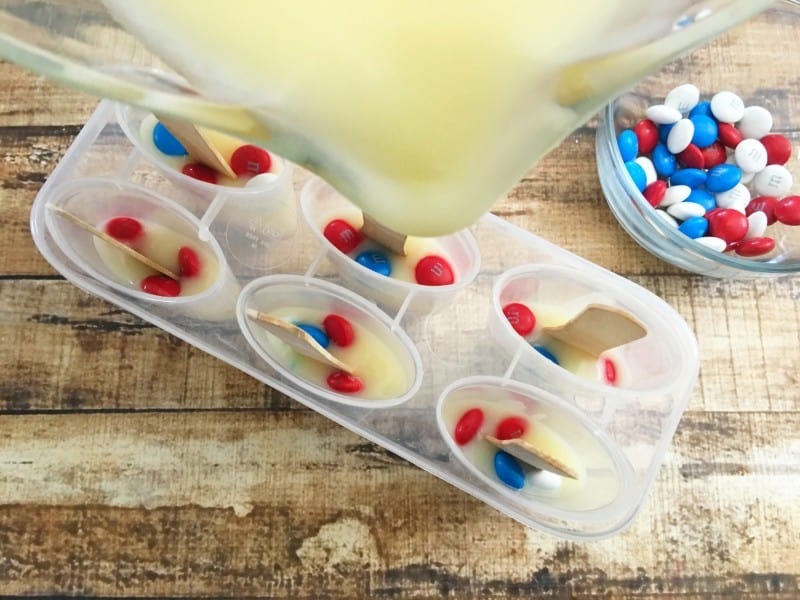 Place a Popsicle stick into the center and freeze for about 6 hours
To remove your pops, run your mold under hot water for several seconds, wiggle your sticks, and they should slide right out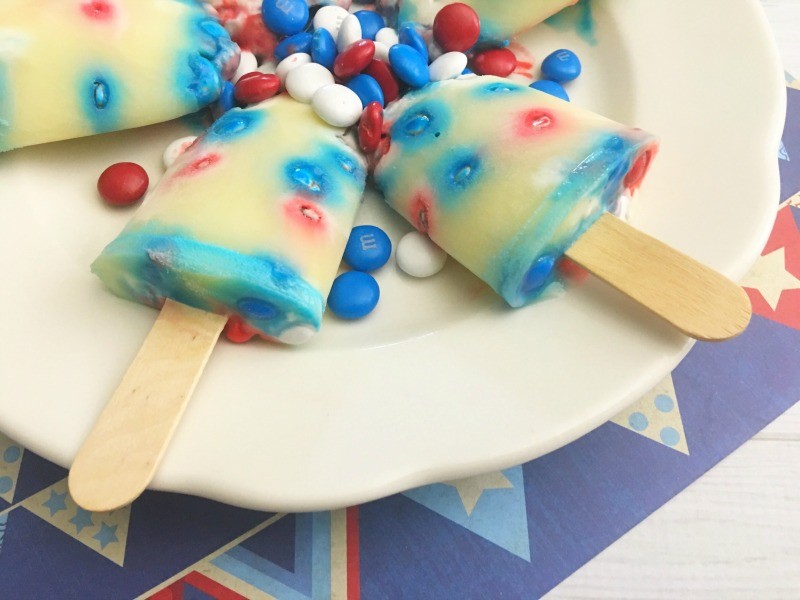 Now you just serve and enjoy them- and don't worry if the candies' color bleeds a bit into the pudding, it's kind of part of the fun of these!
[mpprecipe-recipe:2165]