My two older children, ages 9 & 10, love soccer and wish they could practice their Soccer Skills and play year round.  In our little rural area they only offer youth soccer in the fall and it seems the season just flies by with not enough opportunity for the kids to really work on the skills they learn during the season.  My son turned 9 this month and thanks to the people at Goalrilla, he received a Goalrilla GAMEMAKER and can now work on his soccer skills at home, anytime.  He also received some other great equipment to help him continue to grow as a soccer player!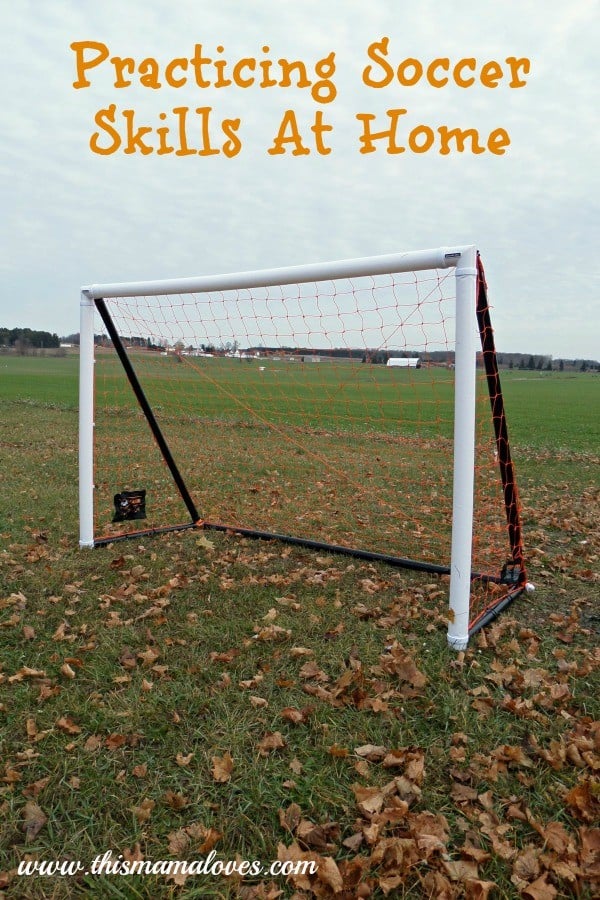 Practicing Soccer Skills At Home
We live close to town and it seems we always have a big group of kids at our house, which I absolutely love!  One thing the kids are always wanting to do is practice whatever sport is in season.  It's easy to play catch or hit a ball around the backyard but practicing Soccer Skills at home is a bit more challenging.  We did some research on different products to help kids work on their skills at home and off season.  One product I was thrilled to be able to try is the GAMEMAKER.
The GAMEMAKER is everything you want in a soccer trainer: a real soccer goal that's undeniably safe… fully transportable… incredibly versatile. All in a soccer goal that's both portable and professional.  This means that soccer practice isn't limited to team time on the field, a pair of trees at the park, or a designated fence section in the backyard.
The GAMEMAKER is a perfect size for transporting and setting up anyplace you want to practice – home, the park, or even indoors if you have the space.  It's easy to set up and is ready to use in just a few minutes.  I love that the kids can carry this and set it up with little or no help.  Goalrilla offers a variety of other products to help your soccer player advance.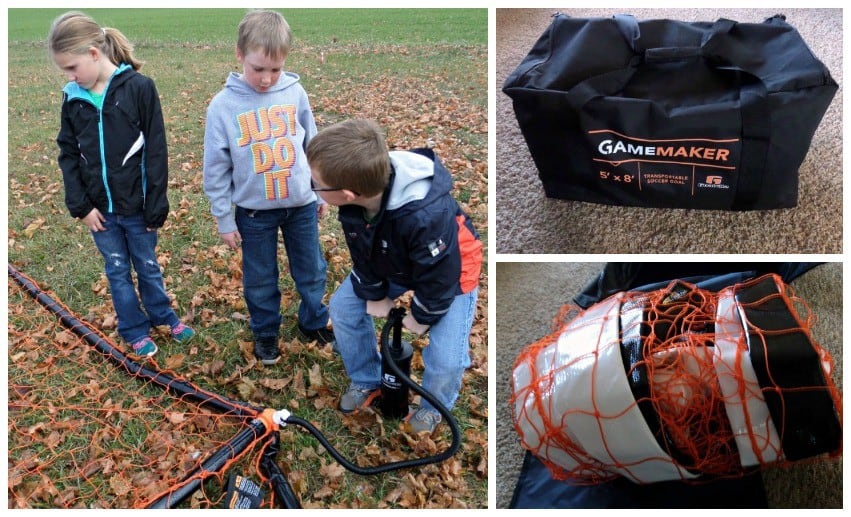 My soccer players love that they can now practice at home like they would on the field.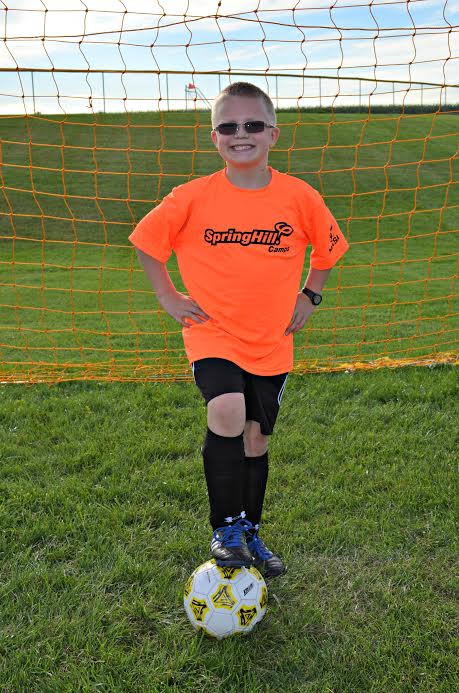 There is a lot of equipment available for developing soccer players to use at home or even alone.  You can purchase a variety of kick returners which let your soccer player kick the ball as if passing, attacking, or attempting to score without having to chase the ball.  The ball is tethered and returned to your player.  Cones can be set up to help players develop dribbling control.  Hurdles can be purchased and help players develop speed and agility.
Practicing at home and in the off season is important for kids.  It keeps them interested, active, developing skills, and most importantly excited about the sport!
If you have a soccer player who is excited to practice and become a better player consider adding some of these items to your shopping list this holiday season.
What things do your kids do to practice sports at home?