As a parent of a Kindergartener I am always looking for tools to help us continue learning at home. My son loves school, but as a 6 year old boy, there is a limit to his attention span. With a 3 hour school day there is only so much my child can learn at school. Needless to say, I found myself looking for programs to supplement our school's reading program. It would have to be something fun and rewarding, without a huge time commitment. I learned about Reading Kingdom and was so excited to try it out.. This is an online reading program for children ages 4 to 10. I love that this program was created by Dr. Marion Blank, a top expert in literacy. This program focuses on 6 skills that are crucial in reading and writing success.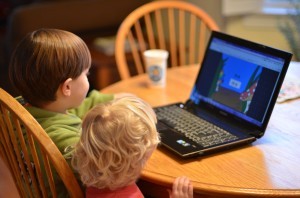 The Reading Kingdom is a fun, easy-to-use online program that teaches children 4-10 years old how to read and write to a third grade level.
Most kids can do this online reading program on their own after just a few lessons
It's fun and children enjoy doing it
It's created by Dr. Marion Blank, one of the world's top experts in literacy
It works with any other curriculum a child may be using
It's the only program to offer customized online reading instruction for each child
And, it's the only system that teaches all 6 skills needed for reading & writing success!
My Experience: I found the registration process to be simple and quick. Prior to starting the actual program, you are guided through a set of keyboard and mouse skills. This is a great precursor to the actual program and will greatly enhance your childs experience. These exercises helped my son to recognize the letters on the keyboard and become proficient with the mouse. However, I will mention that this step took about 2 weeks to complete. This was not necessarily a problem, but a delay that I did not anticipate. It was well worth the extra work. If you have a child younger than 5, completing the keyboard training be a little more challenging and take a little longer. Once the initial training was completed the site takes your child through a series of skills tests. These were great for determining my child's skill level. The parent is instructed not to provide any assistance during these tests. My son was quickly able to catch on and do the exercises independantly while I was in the room doing other tasks. At the beginning of the training session you are told that these tests can be done in a single session. However, I found the sessions to be a little lengthy for a 6 year old, and there was no clear determination between testing and the start of the actual program. Once you exit the program, you are given a chart that tells you where you are in the program and what percentage has been completed. The website is well thought out and the graphics are really fun and interactive. My son has tried other online reading programs and quickly gets bored with them. This program rewards you with a fun animation and sound whenever you answer a question. My son thinks these are hilarious and it keeps him motivated to continue. In fact, sometimes he asks to do a second lesson. (and believe me, that's unheard of!). In the 30 days since we have been doing this program my sons reading skills have sky rocketed! He is really loving this program and is even excited to read to me now. We spend about 10 minutes a day doing the lessons, and sometimes longer if he wants. Reading Kingdom has been an invaluable tool for our family and I plan on continuing with this program and using it with my two younger children when the time arrives. I definitely recommend checking out Reading Kingdom if you homeschool, are looking to supplement your school program, or just have a child that needs a little extra help. They will love it! Visit Reading Kindgom and sign up for your own 30 day free trial! "A sample of this product was provided to facilitate this review. All opinions expressed are my own."