Simple Ways to Reduce Your Household's Carbon Footprint
It isn't hard to see why so many households have become increasingly eco-conscious in recent years. With the effects of climate change more apparent than ever, a growing number of families are actively trying to reduce their collective carbon footprint. While such a prospect may strike you as challenging, it's important to note that a smaller carbon footprint doesn't have to entail making sweeping lifestyle changes or spending a great deal of money. Doing your part for the environment is easier than many households realize, and with the help of the following pointers, you and your crew can significantly reduce the size of your carbon footprint. This is a partnered post.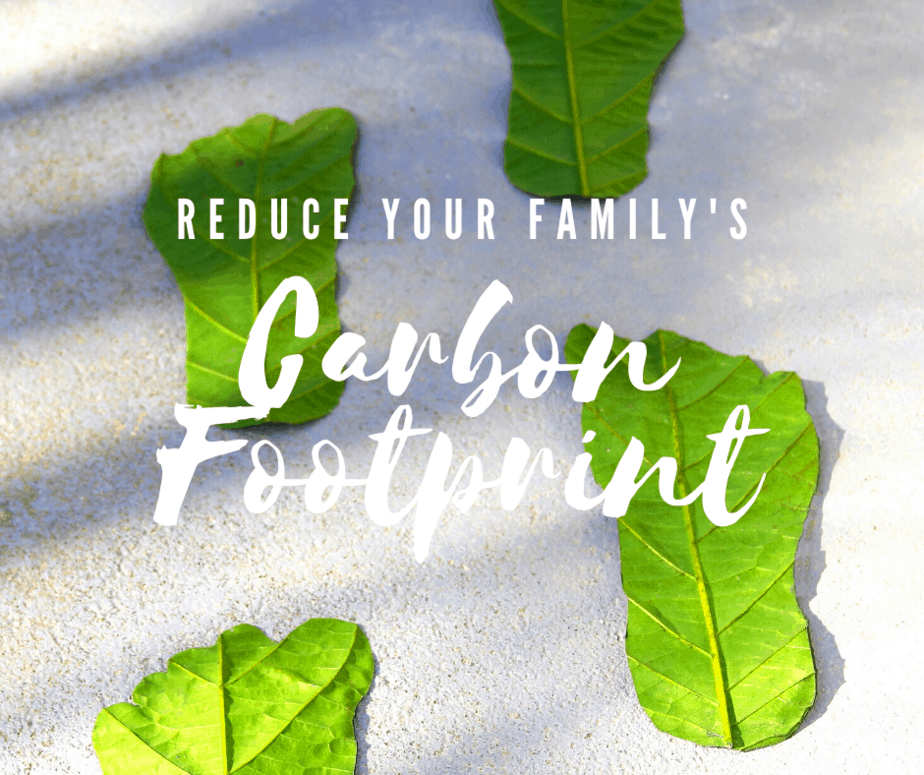 Buy Organic Products
There are many perks associated with buying organic products. For starters, organic produce tends to be fresher and contain fewer pesticides than mass-produced fruits and veggies. Additionally, organic grooming products and toiletries contain far fewer chemicals than most commercial brands. So, if anyone in your household has a sensitivity to certain chemicals found in traditional shampoos, body-washes or skincare aids, going organic may prove worth your while. As an added bonus, the packaging for many organic products is made from recycled materials.
Of course, this isn't to say that organic products are limited to small-scale items. Home furnishings made from reclaimed and recycled materials are oftentimes just as dependable as their commercial counterparts. Eco-conscious individuals who value a peaceful night's rest should invest in a comfortable organic mattress and a bed-frame made from reclaimed wood.
Switch to Energy-Efficient Bulbs
Many of us have been quick to write-off energy-efficient lightbulbs. In their earliest form, these bulbs were oddly-shaped and didn't offer the exact same type of lighting to which we'd grown accustomed, which initially served to turn a lot of people off. Although they were better for the environment than traditional bulbs, a number of people weren't thrilled by the prospect of change. Fortunately for people who were put off by the appearance of early energy-efficient bulbs, these bulbs now come in a variety of forms – many of which strongly resemble traditional lightbulbs. We really love the daylight LED bulbs and have almost gotten all of the bulbs in our home changed over.
In addition to being good for the environment, energy-efficient bulbs can be good for your pocketbook. Despite initially costing a little more than standard bulbs, energy-efficient bulbs have a considerably longer lifespan and use far less energy. So, not only will these bulbs need to be replaced less often, but they can also be a boon to your power bills.
Get Serious About Recycling
Being diligent when it comes to recycling can go a long way toward reducing your family's carbon footprint. For maximum effectiveness, you and your crew will need to familiarize yourselves with the recycling policies of your city or township. Items and materials that are considered okay to recycle vary from place to place, and it's best to have a solid understanding of a locale's policies before putting your recycling.
Properly Dispose of E-Waste
Since the typical modern-day household is awash with countless gadgets, you're bound to come across e-waste on a fairly consistent basis. Instead of throwing old electronics out with your regular garbage, you can prevent them from clogging up landfills by taking them to designated e-waste recycling facilities. Alternatively, if the e-waste you're looking to get rid of is still usable, you may want to consider selling or donating it. Many schools, charities and shelters will happily accept any computer equipment, televisions or smartphones you're willing to part with. In some instances, such donations can be written off on your taxes. Many places now offer ways to send your outdated devices in for store credit or even cash!
Keep in mind that the growing threat of COVID-19 adds a certain level of risk to all of the previously discussed prospects. So, in the interest of protecting your family's health, you should hold off on in-person sales or donations until it's entirely safe to engage in such interactions.
With recycling becoming commonplace and climate change now impossible to deny, a steadily-increasing number of households have gotten serious about going green. Unfortunately, when many people hear about reducing their carbon footprint or leading an eco-conscious lifestyle, they assume these things entail upending their way of life. In actuality, reducing the size of its carbon footprint is well within the abilities of any household that's willing to put forth a little bit of effort.
Do you have any tips for reducing your household's carbon footprint?