As it gets time to start thinking about back to school and budget planning, you'll have to start thinking about school clothes. Of course you want your kids to look nice, and if they grow like weeds like most kids, they'll need some new clothes that fit! School clothes shopping can be a bit overwhelming especially if it's something new to you, or you are trying to stick with a tight budget. There's a few tips that will help you maximize your budget and get the most for your money!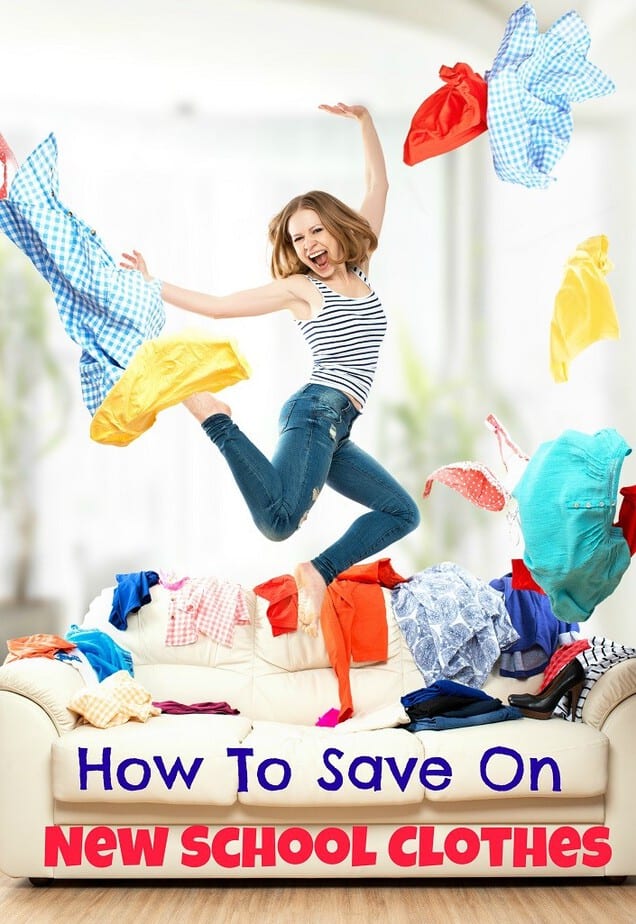 Don't go for designer brands.
It might seem obvious, but some people are truly worried about this. Your kids will not be bullied over designer brand clothing or regular brand clothing. School clothes get dirty and torn up fairly easily anyway, so you really want to go for something more durable, rather than expensive. WalMart used to be known for really cheap clothing and bad quality, but they've improved quite a bit the last few years and they have some really great school clothes sales!
Be practical.
Make sure, as mentioned before, that you're going for clothes that will ultimately last the entire school year. You don't want to get clothes that will fall apart easily, otherwise you'll have to spend twice as much! Look for good quality and price over anything else! This goes for shoes too. Make sure the shoes you buy are durable and can last a long time!
Don't go overboard.
This is a pretty important tip! It can be easy to buy way too many school clothes while shopping and get carried away. Get what you need, and call it a day! You don't need a different outfit for every day of the month, just enough to get through the week and have some variation from time to time. Keep track of your spending while you shop so you can stick within your budget.
Allow your kids to help!
While this might seem like it will cost MORE money, it can actually save you quite a bit! This prevents you from picking any school clothes that they don't like or don't want to wear, and that will save you some money in the long run. Still stick within your budget and let your child know that you can't go overboard with picking, but allowing them to help in the process can make sure everyone is satisfied and no money goes wasted!
Go to places that offer sales on school clothes.
Places like WalMart, Target, and Kohl's are usually pretty good about offering sales for school clothes! JCPenney is a great option too because they offer some sales that allow you to get away with some great steals and savings! You always want to look for sales and never pay full price, that way you can maximize your budget!
What are your favorite places to shop for school clothes? Let me know in the comments below!
0