Now that I'm actually working out on the regular, I'm finding that I actually have songs that I want to make into a playlist and not just borrow from others' lists, or let my music just play randomly. I'm also finding that wired earbuds are a nightmare when trying to juggle a dog leash and whatnot, so I've been on the hunt for some wireless earbud headphones that I can handle wearing for longer periods of time.
Sennheiser MOMENTUM True Wireless Earbud Headphones
The Sennheiser MOMENTUM True Wireless Earbud Headphones reviewer has been compensated in the form of a Best Buy Gift Card and/or received the product/service at a reduced price or for free.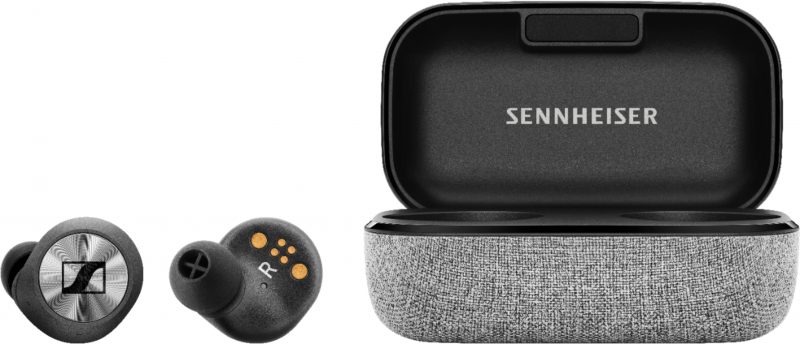 Why Wireless Earbuds
Now, I'm going to tell you that we had a whole lot of rain when my earbuds first arrived and so most of my experience to date is using these Bluetooth headphones to watch stuff on nights I couldn't sleep but wanted to stay in bed (and not wake my husband). I've learned that I can't watch comedies when he's sleeping and I'm watching something, because apparently I shake the bed laughing. Oops. Regardless of how loud anyone (or anything) in the house is snoring, with these earbuds in, I can still hear MY show/movie clearly and that's what I need. Since these are wireless, I can move around as much awake as I do asleep and not get tangled in a cord for my earbuds. It's a convenience and I know it, but I love it!
Stay Aware
So, I've headed out on the local bike trails with the dog in tow for several long walks wearing these earbuds. I'm still adjusting to doing music while exercising outdoors, so I don't always have it playing/wear earbuds. One thing I really like about these is that when I'm alone on the bike trail walking with the dog, I'm still able to hear enough of what's going on around me to stay aware due to the Transparent Hearing. That's kind of a big thing, especially when I'm alone, because I'm not too keen on surprises when I'm out there alone.
Speaking of your surroundings- these earbuds are equipped with Smart Pause – your music pauses the second you remove an earbud. A luxury, perhaps, but especially if you are using an app to train for a 5k or something and you rely on verbal prompts, it's nice to not miss one when you need to remove an earbud from your ear for a moment to hear something or someone close by.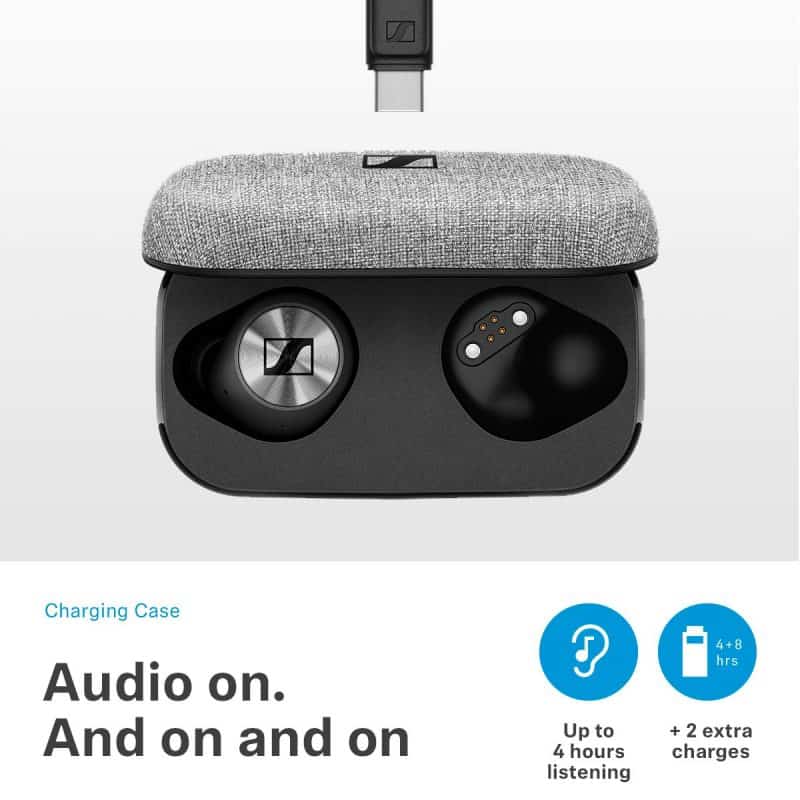 Charging
The case for these earbuds is the charger. I love this feature. The case itself is a nice sturdy one with a sturdy fabric outer shell. It's just easy to keep track of the case and charging cord this way, and also means my earbuds are kept safe and tucked away when I'm not using them. The case will be awesome for travel, as well.
Speaking of charging- you'll get up to 4 hours of listening per charge with 2 additional charges from the case.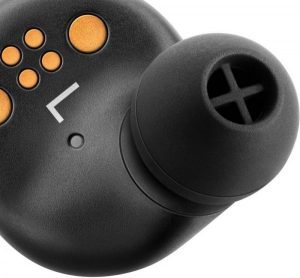 Sizing
My ears for some reason seem to have a tiny opening and super sensitive parts and most ear buds honestly just HURT to wear. My nephew Kyle has mentioned the Sennheiser brand to me on more than one occasion as his chosen brand for headphones or earbuds and when the opportunity came up to give these wireless earbuds a try, I decided this was a good way to see if I can do wireless music when exercising. The MOMENTUM earbuds have a slim, lightweight design with ear tips in 4 sizes for all day comfort. If I was willing to share, I'm confident one of the tips would fit my husband or one of the kiddos. As of this writing, I'm not up for sharing…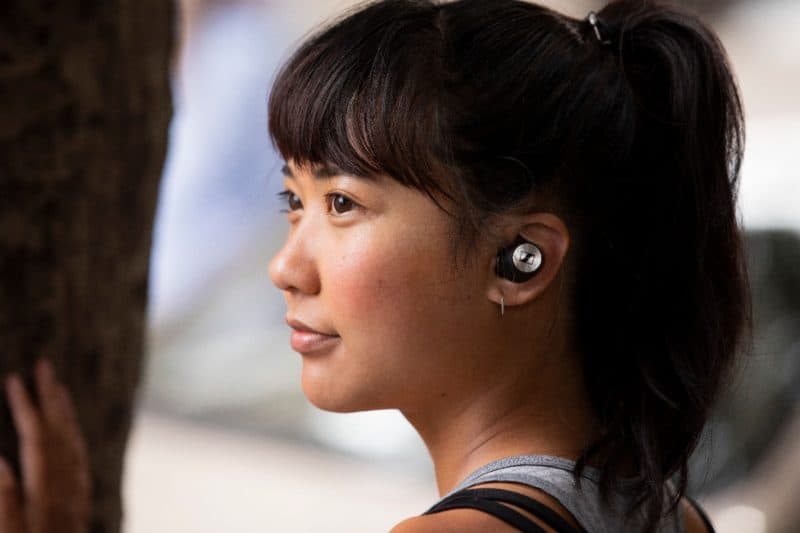 Sound Quality
Being able to hear what's going on around me doesn't mean that the sound quality nor clarity are compromised. The Sennheiser brand is known for quality construction, durable materials and high quality sound performance and I think the MOMENTUM earbud headphones are a great bluetooth listening addition to their brand lineup.
Smart Earbuds
The MOMENTUM earbuds offer hassle-free connection via Bluetooth 5.0 and low latency for perfect audio and video sync.
With fingertip control of calls, music, and voice assistant through touchpads on each earbud with one tap access to Google Assistant or Siri, there's no disruption in whatever you're doing. There's Two-Mic Beam technology for High-quality voice pick-up even in noisy conditions.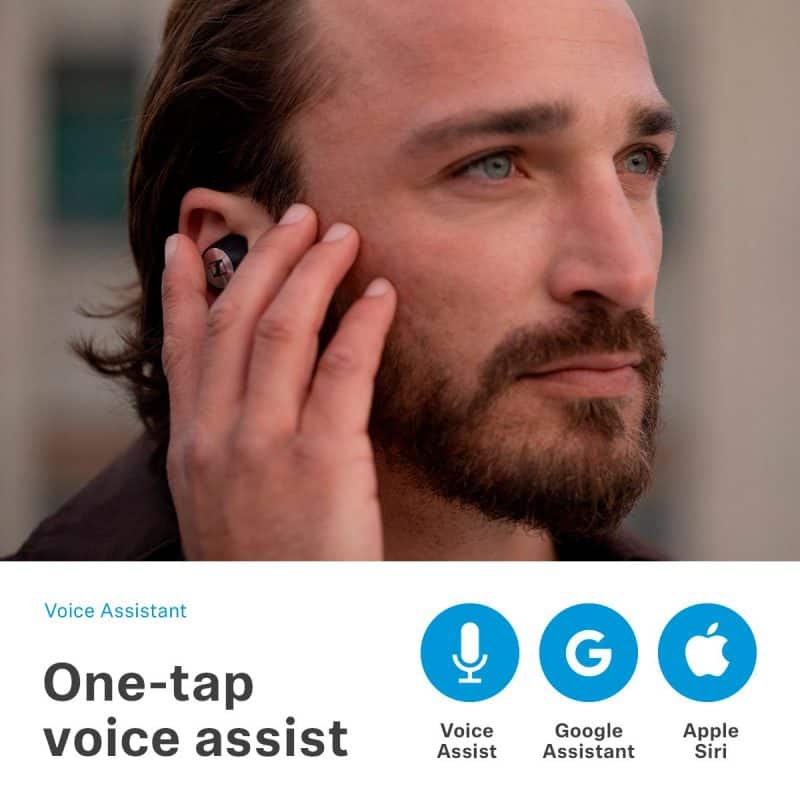 You can find the Sennheiser MOMENTUM True Wireless
Earbud Headphones at Best Buy
stores and BestBuy.com. They are priced competitively for what they offer in terms of quality and performance. I'm impressed. I just wish they were pink.