I love the new roof rack system that Thule sent to me for this post.  It was easy to install, very functional and quiet on the highway. This set-up came with Thule AeroBlade bars that have Wind Diffuser technology disturbs airflow to reduce noise and drag for improved fuel economy.  All pictured Thule items retail for approximately $500 and can be found online or in local stores.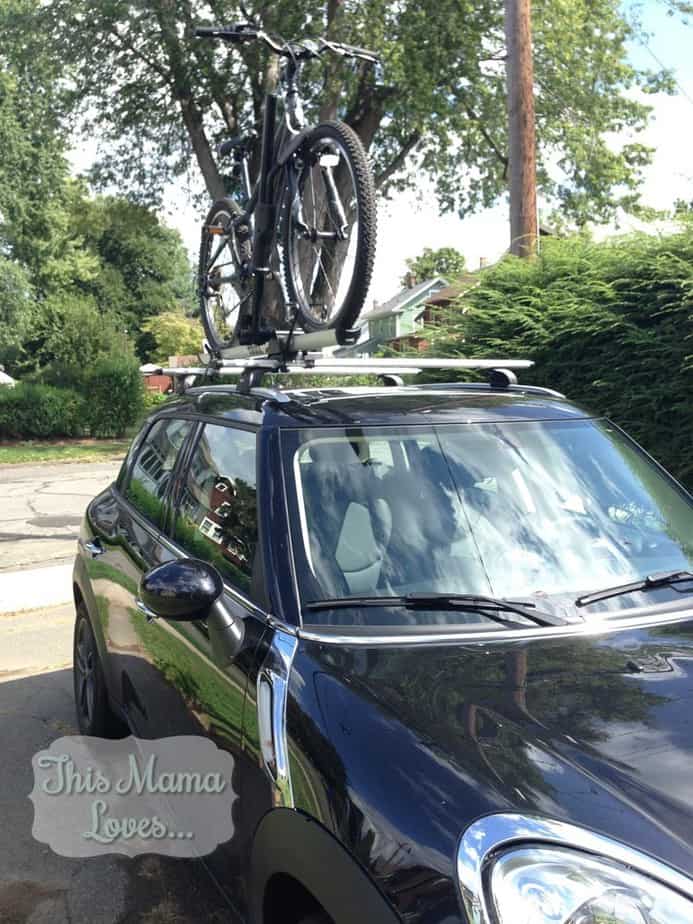 As a family we love to go on adventures.  We hike, rock climb, geocache, and go biking.  I tried a hitch mounted bike rack on my last Mini but the weight of three bikes was too much for the light duty hitch.  So, when I got my new car I went straight to Thule.com for a solution.  I wanted something that would look great and carry three bikes.  The Thule Aeroblade bars are the perfect product.  They look like they came stock with the car and they can handle 3 bikes.
This set up includes:
Thule Podium Foot Pack  retail price $194.95
Low profile foot for vehicles with integrated  fixed point rack attachments.
Thule Aeroblade Load Bars retail price $169.95
WindDiffuser™ is a textured surface on the t-slot cover that disturbs the airflow better than a smooth surface, greatly reducing wing noise.
Thule Sidearm 594XT bike carrier retail price $199.95
I love this carrier because I don't have to remove the front tire to mount the bike.  Once we get to our destination we are ready to bike.
Thule sends all their items with easy to follow directions full of images to explain the steps.  Thule Aeroblade bars provide with with the option of adding kayak racks, a roof basket, ski rack and so much more.  They will also last the lifetime of the car and beyond.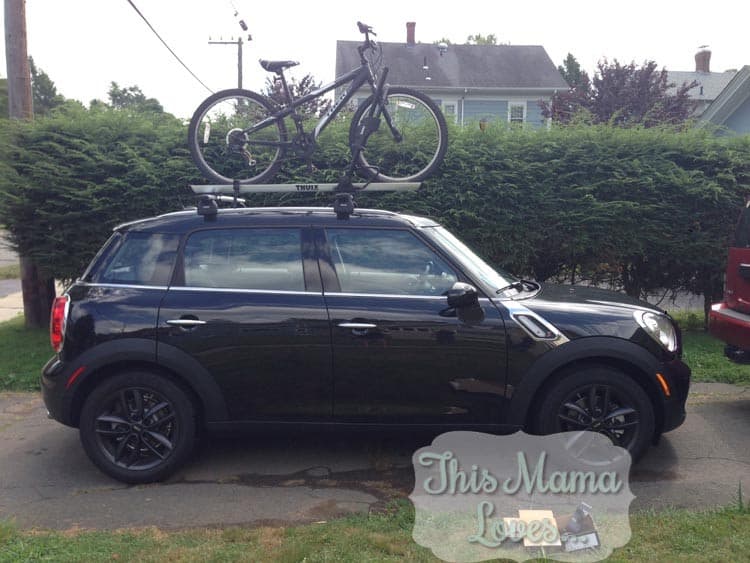 Your car may require a different set up so be sure to go to Thule.com and use their fit guide to see what will work for you.
These products were provided for this review.  All opinions are my own.
What do you carry on your car?