Time to Give Your Household a Financial Health Check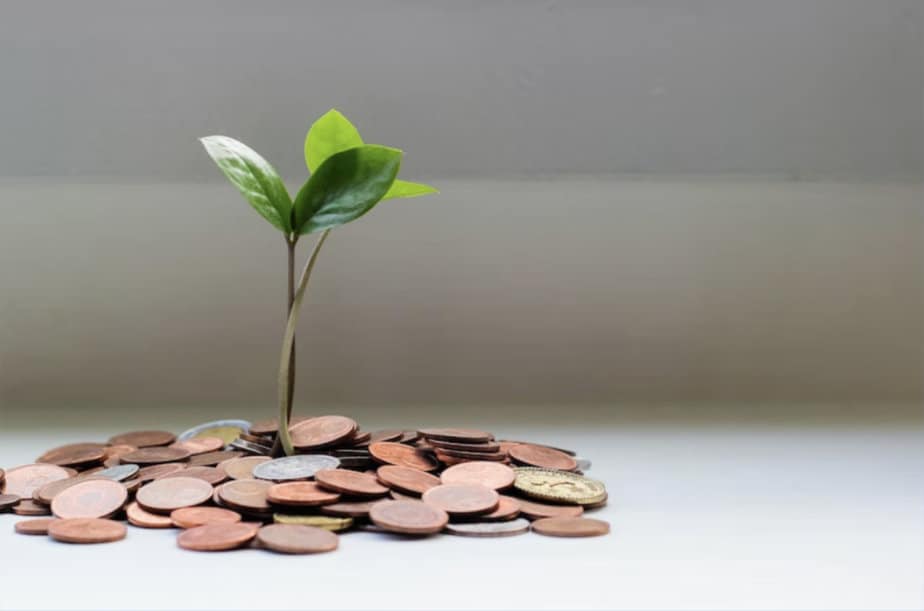 The start of the year is the perfect time for a financial health check. The craziness of the Christmas season has come to an end, and it is time to set new intentions for the year ahead. With tax returns on the horizon, the start of the year is a sensible time to review your money. 
Most people think they have a pretty strong handle on their finances, which may or may not be true, but no matter how dependable your financial arrangements are, there are always blind spots and room for improvement. Find out more about a financial health check in the article.  
Key Takeaways: Financial Health Check 
Keeping your finances under control is also beneficial for your mental health 

Changing your spending habits and lifestyle choice helps to save more money

Household suppliers don't reward loyalty, so switch them to get a better deal 

Talk to a financial advisor about remortgaging a home or updating a will 

Always budget regularly to make sure your finances are sustainable overall 
Current Cash Situation 
Unless you have control of your finances, you are likely to overspend and encounter financial hardships from time to time. The solution is to have a financial health check regularly to ensure you are on track with your financial goals and are unlikely to encounter any financial surprises. 
Sometimes we feel flush, while other times, we can feel the pinch. Either way, you need to take stock of your current cash situation regularly. How much are you earning, how much are your basic expenses, and how much can you save? Priorities your money and look at your options.    
General Spending Habits 
Digital banking has some amazing benefits; for instance, all of your spending is tracked and accounted for; additionally, digital banking allows you to track your spending and make smarter decisions. Use this technology to optimize your spending, savings, and improve investments.   
A quick glance at your digital banking statement will tell you what you are spending money on and help you decide what you can cut out of your lifestyle. Are you buying an expensive coffee a couple of times a week? Why not buy the ingredients for your home and save the money? 
Household Suppliers 
Whether it is gas, electricity, or the internet, suppliers these days don't reward loyalty; instead, they reward new customers with introductory offers. With household bills rising across the board, there is never a bad time to review your suppliers and switch if you find a better option. 
As well as switching suppliers, you can reduce your household costs with an electricity bill calculator, which helps you to estimate what your power bill will be based on your current usage and lifestyle. Small changes like taking a 4-minute shower can improve your energy efficiency.  
Pensions and IRAs
A financial health check is a little more than general budgeting efforts and switching suppliers; it also means looking at your investments, pensions, and IRA accounts. Pensions and investments have a long investment horizon, but that creates opportunities as well as pitfalls. 
The global pandemic reduced investments and pension contributions in some cases, but that's likely to be a small blip on an otherwise healthy trajectory. Make the most of economic prosperity by increasing contributions if the economy works for you or else reducing them. Don't forget to safeguard your future by taking out life insurance too. Read these Primerica Reviews if you want to take a positive step today.
Time to Remortgage? 
Central banks are increasing the interest rates on mortgages resulting from increased borrowing in the money markets. With further increases on the horizon, more homeowners are looking for ways to restructure their loan agreements to reduce monthly costs or to free up their cash flow. 
Remortgaging your home can be an excellent way to improve your financial health during a difficult economic period. If you are on a variable-rate mortgage, you will struggle with the rising interest rates, but there can be a way to shift to a more affordable fixed-rate one going forward.       
Update a Will 
As part of your financial health check, you might want to create a will or update an existing one. A will is a legal document that outlines who the inheritance money will go to, who will look after any dependents when you are gone, and whether you want burying or cremated after death. 
To update a will, you will need some legal representation. Talk to a lawyer about your situation and any changes you want to make. Making changes to your will shouldn't affect your financial health directly, although it might have some impact on the insurance premiums that you pay.
Financial Education 
When it comes to personal finance, there is a lot to learn. Most people understand their personal finances and think they have everything under control, but there can be many blind spots in their thinking that can result in missed opportunities for savings and investments. 
As part of your financial health check, make sure you take lessons, read articles, and attend workshops. Gaining an education in personal finance helps to fill in the blind spots and improve your saving and investment funds. Learn about how to trade and save money on tax returns.
Lifestyle Changes 
Lifestyle costs and personal finances are closely interconnected. Of course, you have to cover the basic expenses; you have to pay for your mortgage, your household bills, and your family's food, clothing, and travel. But beyond that, you have some control over the general expenses. 
Using a smart thermostat, you can adjust the temperature of the household rooms based on usage; you can also encourage family members to take a 4-minute shower to reduce electricity and water usage. Finally, you can find some alternatives to takeout food and entertainment.     
Investment Opportunities 
When it comes to your family's financial health, there are two things that are important, savings and investments. Savings can mean the everyday savings you make with your lifestyle choices and savings accounts, but they also mean the interest rates you get on your investment funds. 
Don't forget to invest your money carefully. Most people think investments mean trading in some form, but everyday investments are also possible. Consider using an investment app such as Plum to round up your everyday change and invest it in an industry or market of your choice.
Regular Budgeting 
A financial health check is a good idea at least once a year, but that doesn't mean you should neglect your regular budgeting strategy. Make time at least once a month to go through your bank statement and reflect on spending, savings, and investments to stay on the right track.
Regular budgeting ensures your finances are sustainable and under control which is important for your finances as well as your stress levels. With a clear idea of your finances in place, you can make more informed buying decisions and create healthy, sustainable financial patterns.  
Some Final Thoughts 
A financial health check can take different forms, it can mean an annual or periodic review of your financial arrangements, or it can be a monthly analysis. Overall, a financial health check differs from a budgeting strategy; it is a little more involved, and you might speak to someone.  
The start of the year is the perfect time for a financial health check. It is the best time to set new intentions and patterns to support your wellbeing and optimize your lifestyle. Don't forget having control over your finances reduces your stress levels and supports a better overall life quality. If you don't know where to start, talk to your bank, read articles like this one from a contributing author online, or attend a workshop.