As if anyone needed a reason….Outlander is a HOT new show and while it's probably not one to watch with the kids, it's definitely one to make sure you don't miss an episode of!
Verra Good Reasons to Watch Outlander
1. Jamie Fraser.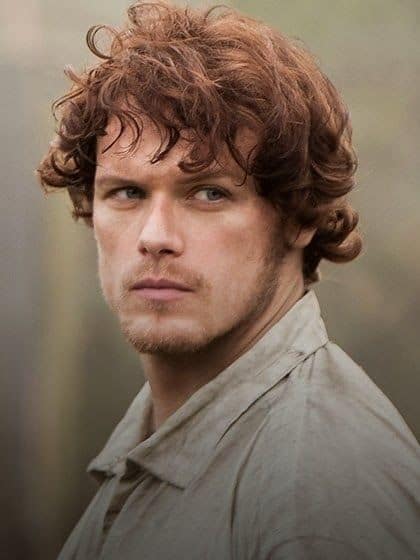 2. Claire and Jamie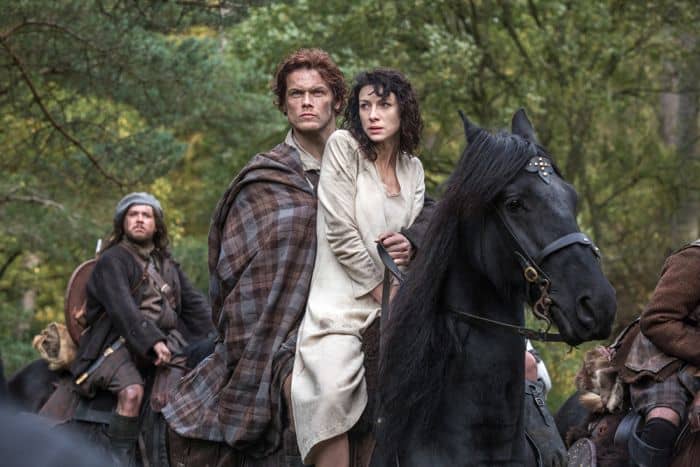 3. Dougal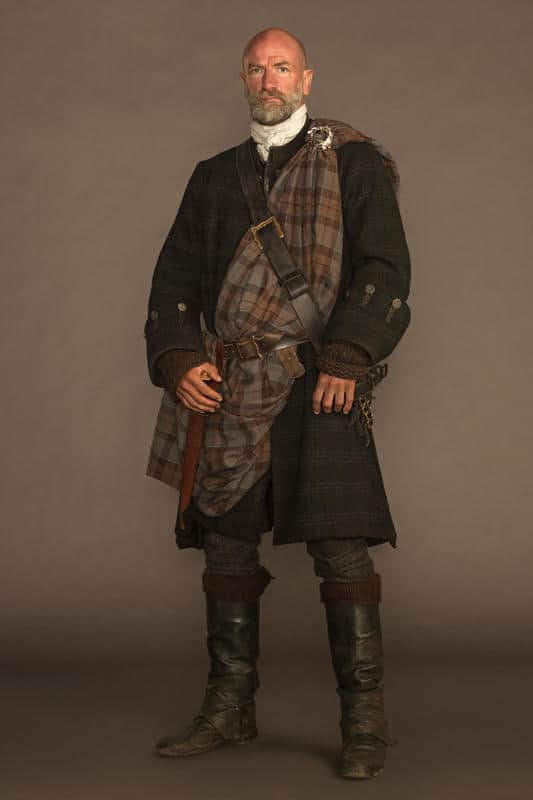 4. Kilts. Verra brawny men in kilts, to be specific.
5. Scottish accents They are all verra good to listen to, aye? 6. Jamie Fraser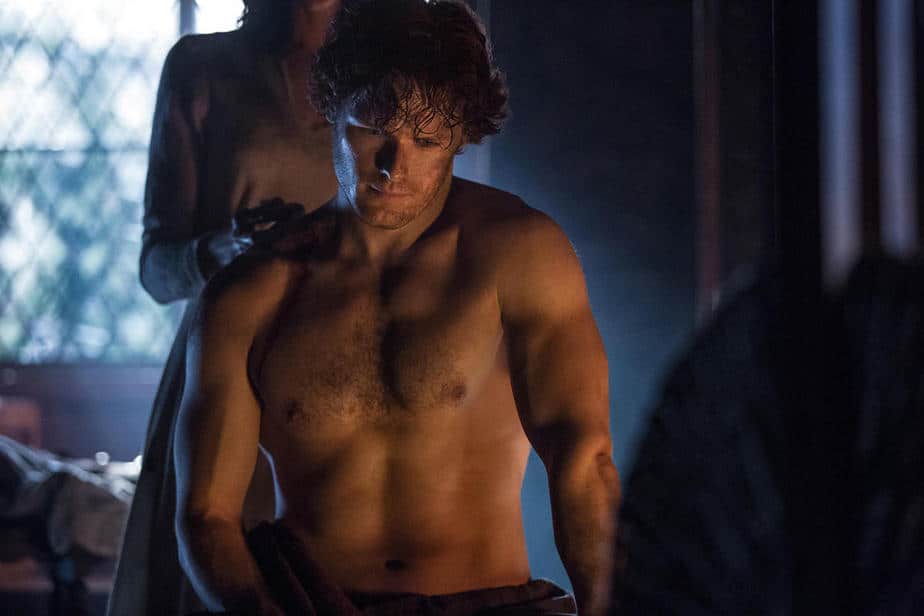 I am a woman obsessed. It might be the Scottish in me (my maternal grama was born in Scotland, and my maternal grandfather was also Scottish)… but oh, have I fallen head over heels for Outlander. I had a sneak peek at episode one weeks before it aired. I insisted my husband watch with me. While he's not quite obsessed, he's definitely enjoyed it as well. We also got to sneak a peek at episode 2, weeks ago- which was fabulous, got me hooked, and left me wanting more, more more!! Alas, I had to wait until this past Saturday to view episode 3…and we're now left waiting for another Saturday night to see 4… it's going to be hard to wait a week between our beloved Highlanders. Hard, but not so bad for me, because I ordered books 1-7 of Diana Gabaldon's Outlander series for my kindle after episode 1. I'm halfway through book 5. I can't get enough! The scenery in this series is simply amazing. The costumes are stunning, and I have a feeling we'll be seeing many, many knitted cowls this fall and winter as we see Claire wearing them all through this season's episodes. With episode 2, we're getting to know a little bit about Castle Leoch, watching Claire learn to maneuver through life as it was 200 years before her time, and seeing the beginnings of story lines we'll be following for a long while. Dinna fash, friends. While you wait for a new episode, read the books (or re-read them)….and check out the Outlander Sweeps on Facebook!
Outlander Scotland Sweepstakes

Outlander Sweepstakes presented by TWC Entry Method: Facebook  Dates: 8/1-8/30 Eligibility: TWC Customers 18 or older Prizing: Airfare for two to Scotland Country Roads of Scotland Tour (6 days, 7 nights including hotel) Private Outlander Tour $1000 Spending Money 1 Year Starz Subscription
Outlander's on Saturday nights on Starz at 9. I'll be watching- will you?
This is a sponsored conversation written by me on behalf of Time Warner Cable. The opinions and text are all mine.